Mountainsmith was founded in 1979 by Patrick Smith, a legendary outdoorsman with a need for a seriously durable gear that could withstand the harsh elements of the Rocky Mountains. One of Smith's first products was the world's first fully rigid backcountry ski sled to haul massive loads of gear during the long winter months.
Smith knew he needed gear that could handle the heavyweight. Designing a backpack that could withstand heavy load weight while being comfortable for long-distance is not an easy task, but Smith was able to deliver. Smith designed the first iconic lumbar waist pack to effectively carry gear while skiing in the backcountry.
This design secured him the first-ever patent for a lumbar pack. All the backpacks today in the Mountainsmith line continue to utilize the patented Delta Load Compression system, including the Lariat 65 Backpacker.
While Mountainsmith might not be as well known as Osprey and Gregory, it is a company that produces some of the most durable and functional packs at a reasonable price.
Not only does Mountainsmith produce great backpacks, but also makes tents, sleeping bags, luggage, and travel storage systems among other items. Like other major outdoor retailers, Mountainsmith offers a lifetime warranty on almost all their products including backpacks.
The Construction of the Pack
Finding a backpack that can handle heavyweight at a budget price can be difficult to find. The Mountainsmith Lariat 65 Backpack can handle up to 75 lbs making it a great choice for multiday backpacking trips in the wilderness and it retails for $199.95.
The Lariat 65 has an ergonomic waist belt and a suspension system designed to effectively transfer the heavy load onto your hips instead of your shoulders for maximum comfort.
The Anvil Airway System helps wick away moisture and provides ventilation for those hot summer days in the sun. As an added bonus, there is a detachable daypack that allows you to bag that final peak after setting up base camp for the night.
While the Lariat 65 is marketed primarily for backpacking adventures in the woods, it is a great pack for long-term or multi-week travel adventures too. The pack can handle up to 75 pounds of your camping gear or just clothes allowing you to bring just about your entire closet.
The Lariat 65 can be accessed from both the top and the front making it great for those late nights where you need to dig out your PJs in a dark hostel dorm room. While the Lariat 65 is a no-frills pack, it does have several side panel accessory pockets, mesh water bottle pockets, and ice axe and trekking pole loops.
The Tech Specs
| | |
| --- | --- |
| Volume: | 65 L |
| Dimensions: | 246 x 11 x 9 in |
| Material: | 210D Duramax ripstop nylon, 420D Duramax nylon, 201D ripstop nylon |
| Suspension System: | Parallel YFrame, Lumbar Control Point pad |
| Pockets: | 2 side mesh water bottle; 2 zippered side |
| Shoulder Straps: | Dual-density foam |
| Waist-Belt: | ICS Cup, Delta Wing Compression |
| Weight: | 4 lb 13oz |
| Hydration Compatible: | Yes, Detachable daypack |
| Reservoir Included: | No |
| Recommended Use: | Multiday backpacking, Adventure travel |
| Access: | Front |
| Manufacturer Warranty: | Lifetime |
| Color: | Midnight Blue |
| Size: | One size |
| Retail Price: | $199.95 |
Backpacker Reviews
Overall most backpackers like the Mountainsmith Lariat 65 backpack for its size and features. It's a great pack for a long weekend or multi-day adventure in the great outdoors. Most reviewers claim it is the back that has everything you need and everything you don't need.
So many backpackers in today's market have pockets for this and straps for that. The Lariat 65 is a simple backpack with just a couple of water bottle pockets and a few straps for ice axes and trekking poles.
Many multiday backpacks are designed to carry volume, but not weight. The Lariat is designed to do both making it one of the best backpacks for when you need to carry the heavy stuff, like stoves, winter climbing gear, and food for the long trip across the mountain range.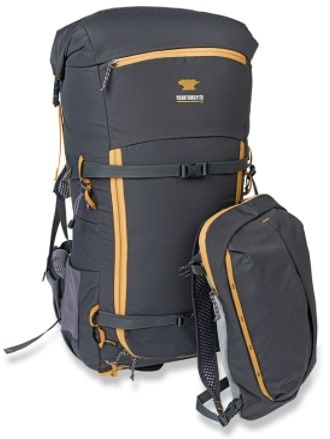 The Lariat can fit about 65 liters of gear making stuffing clothes, sleep bag, sleeping pad, tent, and more easy to do with plenty of room space.
The only complaint that a few reviewers had was about the compression straps. The straps fit slightly off for a few reviewers, but overall all the reviewers thought once the straps were properly adjusted, the pack fit comfortably. To carry a heavy load upwards of 75 pounds, it is important to have a solid and durable suspension and harness system.
The backpack is built with strong and durable materials to ensure that your straps won't fail you on a steep descent. However, one reviewer found on a hard descend that his shoulder straps seemed to sit too far off his shoulders, but the straps never fell off his shoulders.
One of the best features that all the backpacks liked is the top and front access zippers. Top access is great for packing, but when you need something on the bottom of the pack, it's no fun to dig through your carefully packed bag. The front access panel makes the backpack great for travelers as well.
The daypack is a great bonus, especially at Lariat's budget price point. While it doesn't have a great supportive strap system, the daypack is great for bagging peaks or short day hikes in the neighborhood. The Mountainsmith Lariat 65 retails at $199.95.
Pros of the Mountainsmith Lariat 65 Backpack
Easy access through both the top and front
Durable
Lightweight
Can carry up to 75 pounds of gear
Removable daypack
Good value
Cons of the Mountainsmith Lariat 65 Backpack
Compression straps fit funny on some users
Daypack could use a sternum strap
Comes in one size
The Verdict
The Mountainsmith Lariat 65 Backpack is a great budget-friendly backpack for overnight or multi-day adventures in the wild. The Lariat 65 is a large pack that can handle the heavyweight of camping or winter hiking gear. The pack is a minimalist pack with just a couple of pockets and straps for trekking poles, but it is everything you'll probably need anyway.
The Lariat is a durable pack designed with high-quality materials and a suspension system. The pack only comes in one size so it might not fit everybody perfect. Thankfully the harness system is fully adjustable giving you a more customized fit with just a tug of a few straps.
As an added bonus, the Lariat 65 comes with a small 5-liter daypack perfect for short day hikes around town or bagging the peak summit after setting up base camp. The Mountainsmith Lariat 65 backpack retails for $199.95.
If you're looking for a large durable pack capable of hauling heavy loads through the mountains at a budget price, look no further than the Mountainsmith Lariat 65 Backpack.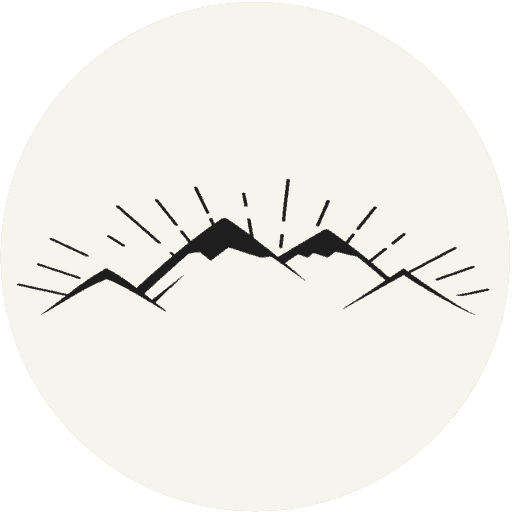 The All-Outdoors Guide team is comprised of enthusiastic experts that enjoy helping others that aspire to be better at outdoor fun. Part of that is making sure you have the right gear and information when it's time to go out and have fun. Some of our team have accomplished amazing feats like climbing 6000 feet to the top of mountains, others have explored every dirt trail they could find and we even have some people that have backpacked solo on various continents. No matter what our readers want to learn and do, our team is here to help them accomplish those goals.