You might not carry one of these to the summit of Mount Everest, but they're sure great to have around for more recreational occasions.
To a purist, a camping chair is a violation of the purity of sitting on the ground in the primitive midst of nature. Oh get over it! Camping chairs are way more comfortable than sitting on the ground, especially for some of us older outdoor's types.
First Things First – What is a Camp Chair?
The answer is fairly simple and basic and most people know it. A camp chair is a collapsible chair that's easy to carry and can be setup anywhere. However, just because they're reasonably light they usually aren't carried by backpackers. Even the lightest camp chair weighs 5 to 10 pounds and some of the more robust models run up to 20 pounds and more.
They usually have an aluminum frame and a light synthetic fabric that is water-resistant. They can be found everywhere from hardware stores to grocery stores and sometimes are on sale for as little as $5 to $15.
For a family campsite when you pack up the car or van and head to a campground they'll do just fine as you sit around the fire and tell stories. But in case you want to take this up a notch there are some interesting options out there that have features that may surprise you and you won't find these at the hardware store.
There are even camp chairs that can essentially become a frame for a bivouac. In those instances, they may have value for a backpacker or canoeist who is willing to see their camp chair as a chair/bed/tent combination.
Remember: You Get What You Pay For
From a durability standpoint, most of the cheap hardware store and grocery store camp chairs are not built to last. The most common failure point is where the supports meet the feet or base on the ground. Many of us have seen the support struts slip out and we all have our variations on improvised solutions.
The good news is that the more expensive and quality camp chairs have design integrity that usually prevents this fundamental failure.
If you're considering a camp chair that you will use regularly or will depend on as a bivouac – spend the extra money and get a quality camp chair. For this reason, we're not going to spend a lot of time on the hardware store/campground chairs. They're fine for a round of euchre under the dining fly in a state park, but for serious campers, you might want to explore further.
Size does matter
If your size is unique relative to other folks you'll want to keep that in mind as you consider a camp chair. This includes people who are very tall, petite, large, or overweight, and there are even child-sized options. If you weigh more than 200 pounds you'll also want to keep an eye on the amount of weight that any chair will support. The last thing you want to do is get hurt in the outdoors because a camp chair collapsed.
Consider the frame
Camp chairs are essentially synthetic fabric strategically placed over and around either tubular steel, tubular aluminum, or solid aluminum struts. The chairs with solid aluminum struts are the most expensive, most durable, and support the most weight.
The tubular aluminum comes in second but the tubular steel is both the cheapest and least reliable. This is what you usually find in those highly discounted chairs at the hardware store.
Regardless of the metal used as a supporting structure, they all add weight to varying degrees. This is one of the reasons backpackers usually forgo the added weight of a camp chair, but some are designed with dual shoulder straps for easy carrying like a backpack.
That doesn't mean they'll work for a backpacker because if you have a choice of a fully loaded backpack or a camp chair you'd probably prefer the backpack.
Our Recommended Best 3 Chairs for Camping
We're going to explore a range of 3 camp chairs
One is a chair with an ottoman feature. We often find ourselves on our feet quite a bit outdoors and sometimes it helps to simply put our feet up and rest.
Two is an option that has a roof to protect you from both the hot sun and the rain. They typically don't cover your legs, but you do feel a sense of enclosure and security in hot and sunny, or wet weather.
Three is the bivouac style. This camp chair is designed to keep you above ground and with the addition of mosquito netting or a rain, fly can serve as a shelter while you sleep in the chair. This also has the ottoman feature to support your legs. Curiously there are no camp chairs specifically designed to serve as a bivouac. You have to improvise this feature with a tarp or mosquito net, but it's worth considering if you are camping in warm, temperate weather.
ALPS Mountaineering Escape Chair
They call it the Mountaineering Escape chair but at 22 pounds I don't think I'd strap it to my backpack for a hike into the mountains. The good news is that it's very well constructed and highly rated. This is a standard ottoman-style chair that allows you to elevate your legs.
Most of us know that camping and hiking tends to leave us on our feet quite a bit and it can really help to have a comfortable opportunity to sit back and let the blood circulate from our legs after a day of hiking.
It's also a great napping chair for lazier days. It's made from tubular aluminum and is generally well-engineered.
Kelsyus Premium Canopy Chair
Canopy chairs provide shade from the sun and protection from moderate rain. A stormy rain with high winds will offer less protection unless you drape a poncho or tarp over the top and sides. Like many camp chairs, this one features a cup holder.
The canopy itself folds down to become the case for the chair and it features a carrying strap that allows you to sling it over your shoulder.
It has an oversized seat and will support someone up to 250 pounds so it will accommodate larger body sizes. The back of the seat is a mesh panel to allow air to circulate on hotter days. It's made with a powdered coated steel frame to prevent rust.
The canopy can be raised or lowered depending on the condition. Current pricing was found to be $41 and it lists at $49.99. It is highly rated by previous owners and has a very durable construction.
Sport-Brella Recliner Chair
The concept of this chair is interesting. It provides a footrest or ottoman feature and an umbrella to shade you from the sun. What's curious is that no manufacturer seems to have combined the traditional large canopy with the footrest.
All that offer this option seem to defer to an umbrella that can be angled to shade you from the sun, but the size of the umbrella offers less protection from rain than a full canopy. That notwithstanding, it is a very comfortable camp chair for temperate months. The addition of a tarp or mosquito net over the top could give it the bivouac capability we mentioned.
This chair actually reclines to 3 positions so you could take a nap if you like. The umbrella operates on 3 swivels so you can adjust it for the best shade from the sun, and perhaps some moderate protection from the rain.
Once again, there's a cup holder and insulated pockets to keep food and drinks hot or cold. It has a metallic undercoating on the umbrella that is reported to UPF 50+.
Wrapping Up – What's the Verdict?
The style, design, and price of the camp chair that's right for you really depends on your frequency of use and your desire for added features such as a footrest or canopy. It's also important to remember that you may be using the chair for occasions other than camping.
Many people bring them along to little-league baseball games, as an extra chair in the backyard during picnics or barbecues, and for a day at the beach or a neighborhood party. If you are only going to use the chair for 10 to 20 days a year you might want to go with the most economical options you can find.
These options usually begin at the hardware store. If your use is 20 to 45 days a year, think about investing a bit more for durability. If you think you will use the chair more than 45 days a year and for a variety of occasions you should invest and buy the best.
Don't forget you're not the only one who would like a chair while camping or at an event. You may have to consider outfitting the family with their own camp chairs and once again you have to balance that decision with your budget and occasions of use. The size of individual family members is also a consideration.
Hopefully, you find the kind of chair that's right for all of you and bring a little comfort to your road trips and excursions.
Further read: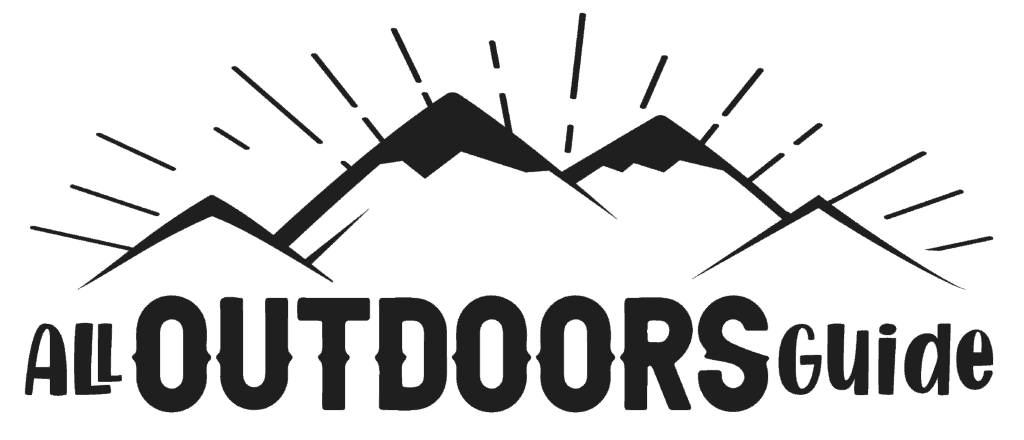 The All-Outdoors Guide team is comprised of enthusiastic experts that enjoy helping others that aspire to be better at outdoor fun. Part of that is making sure you have the right gear and information when it's time to go out and have fun. Some of our team have accomplished amazing feats like climbing 6000 feet to the top of mountains, others have explored every dirt trail they could find and we even have some people that have backpacked solo on various continents. No matter what our readers want to learn and do, our team is here to help them accomplish those goals.