When it comes to backpacking, camping, or just an extended hiking adventure, the proper gear is not only important but critical to safety, survival, and comfort. On top of that gear-list, understandably, is where you'll be sleeping, a tent.
Which tent do you buy? Do you want small and compact, or large and comfy? What weather conditions will you be expecting? Are you traveling alone, with friends, or as a family? All of these questions may seem daunting like they're coming from the overprotective mother, but they're genuine concerns when it comes to finding the perfect tent.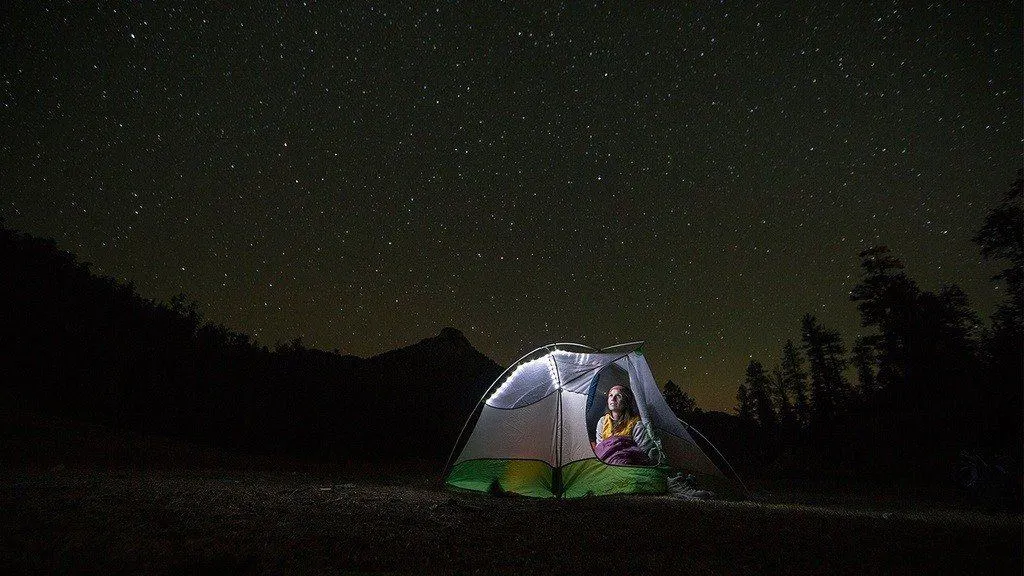 Big Agnes has always manufactured some of the best products available, especially pertaining to their extensive collection of tents, and we're here to help you choose the perfect one for your next adventure. Here are the best Big Agnes tents to try in 2018.
Best Big Agnes Tents for Backpacking
Choosing the best tent can already be a challenging task but to the backpacking community, where weight is the ultimate enemy, this decision takes time and research. Ask any avid backpacker how heavy a pack can get after days on the trail and one might understand their dilemma. Big Agnes understands and, with these great options, they also deliver.
1. CBAR 2
The first product on our list is the CBAR 2-person tent, a more than suitable and cost-friendly choice for both new and experienced backpackers. This model is designed to be both spacious and technical and doesn't sacrifice strength and durability to do so. The single front entry door is more than enough to get in and out comfortably and, speaking of the entry, comes with an attached vestibule for gear storage.
The vestibule offers ample space but the ceiling pocket is nicely over-sized for even more storage options. Fill it with snacks, fishing gear, toys for the kids, the sky's the limit.
Weight and Specs
The CBAR design weighs in at an impressive 3 pounds, 9 ounces, an acceptable weight in any backpacker community. Maybe more impressive than its weight are its dimensions when fully packed down, just 6" x 19" overall. It's not the smallest or lightest on the market by any means, but it is small and light on the wallet, all while offering dependable durability and a roomy interior.
| | |
| --- | --- |
| Intended use | Backpacking |
| Number of seasons | 3 |
| Vestibule area | 7 sq ft |
| Number of doors | 1 |
| Weight | 3lb 9oz |
| Packed Weight | 4lb |
| Fast fly weight | 2lb 12oz |
| Floor area | 28 sq ft |
| Head height | 41" |
| Packed size | 6" x 19" |
Pros
Ready to Pitch; tensioners and pre-cut guy lines attached to fly
Multiple gear loops for increased gear storage and/or accessories
Storm flaps on vestibule cover
Simple set-up and take-down with single-pole architecture
Over-sized ceiling pocket
Fly is connected to pole structure with strong Velcro tabs, ensuring stability
Corners come equipped with reflective guy lines and webbing
Waterproof polyurethane seams
8 aluminum hook stakes
Cons
Narrow
High mesh placement makes it hard to let a breeze in
Can get humid in the summer months
2. Copper Hotel HV UL2
Designed for easy back-country living, the Copper Hotel HV may be just what the ultimate backpacker is looking for. The large entranceway comes equipped with a large vestibule, providing suitable shade and protection from most elements.
The high volume hub maximizes strength and increases space without adding weight, thus making it more than large enough for two or three people, although the roomy interior and lightweight may attract even lone backpackers.
Weight and Specs
The Copper Hotel isn't the lightest on our list but it still weighs in at under 3.5 pounds, another impressive weight to both experienced and inexperienced backpackers alike. The dimensions, much like its weight, make this design easy to carry, set-up, and relax. Like the first tent on our list, it packs down to just 6" x 19". You'll be cooking hot-dogs and gazing at the stars with plenty of room to spare.
| | |
| --- | --- |
| Intended use | Backpacking |
| Number of seasons | 3 |
| Vestibule area | 27 sq ft |
| Number of doors | 2 |
| Weight | 3lb 7oz |
| Packed Weight | 3lb 13 oz |
| Fast fly weight | 2lb 14oz |
| Floor area | 29 sq ft |
| Head height | 41" |
| Packed size | 5" x 19.5" |
Pros
Over-sized door with an attached, pole-supported vestibule
High volume pole architecture provides steep walls without adding weight
Large dual zipper design allows for easy entry
Mesh is two-tone, allowing for privacy and astonishing stargazing
Large ceiling pocket for ample storage
Easy grip zipper pulls
10 ultralight aluminum J stakes
Patterned with rip-stop nylon breathable and polyester mesh
Waterproof Seams
DAC Featherlite pole system
Cons
Canopy netting can sometimes let wind, water, and grit in
Zippers can be stiff
3. Fly Creek HV1
For the extreme backpacker where minimal weight is not only optimum but mandatory, look no further than the Fly Creek HV1, the lightest tent on our list. This tent and its award-winning design offer the comfort of steep walls and sufficient headspace while offering a product that weighs less than 2 pounds when packed. This, in essence, is the true spirit of backpacking gear.
Enough space to get cozy under the stars and reduced weight that won't leave your back in shambles.
Weight and Specs
The Fly Creek weighs just 1.13 pounds when packed and an astonishing 1.7 pounds on the trail, not to leave out the small packed size of 4" x 15". The floor area of 20 square feet and 39 inches of head height might have you scratching your heads as to why it's so light. This, like most backpacking tents, is a 3 season tent.
| | |
| --- | --- |
| Intended use | Backpacking |
| Number of seasons | 3 |
| Vestibule area | 5 sq ft |
| Number of doors | 1 |
| Weight | 1lb 7oz |
| Packed Weight | 1lb 13oz |
| Fast fly weight | 15 oz |
| Floor area | 20 sq ft |
| Head height | 39" |
| Packed size | 4" x 15" |
Pros
Lightest Big Agnes double wall tent
Single door with vestibule
3 interior mesh pockets
Velcro tabs connect fly to pole for increased stability
11 ultralight aluminum J stakes
Dry front entry with Zipper Side vestibule access
Silicone-treated and waterproof fly and floor
Cons
Material may be too thin for comfort
Polyurethane coating only sprayed on one side
Minimal fly-overlap allows rain to fall through mesh
Doesn't sleep tall people well
Best Big Agnes Car and Base Camping Tents
While some people just can't get over the freedom of the open trail, like the persistent backpacker, others dread it or at least prefer more comfort. These kinds of people are the ones that can be found camping around their cars or, in general, in oversized tents.
There's nothing wrong with this kind of camping. In fact, a lot of people prefer it, but try getting comfortable in a small, ultra-light tent for more than a couple of days. You'll soon realize you should have bought a tent more suitable for such a situation, like the ones below.
1. Battle Mountain 2
The Battle Mountain 2-person tent is a 4 season design with plenty of interior room for all your gear storing needs and, of course, a lot of room to stretch after a day of adventuring.
It is lightweight but durable, flexible yet strong, and offers protection from even the most brutal back-country conditions.
Weight and Specs
As expected with greater comfort and space, along with much more storage outlets, the Battle Mountain and other similar tents weigh much more than smaller options. This one weighs in at just over 7 pounds but, surprisingly, still packs tight, 16" x 20" to be exact. The floor boasts an impressively large area of 30.5 square feet and a head height of 42 inches.
| | |
| --- | --- |
| Intended use | Basecamping |
| Number of seasons | 4 |
| Vestibule area | 3.5 sq ft |
| Number of doors | 2 |
| Weight | 6lb 13oz |
| Packed Weight | 7lb |
| Fast fly weight | 4lb 7oz |
| Floor area | 30.5 sq ft |
| Head height | 42" |
| Packed size | 6" x 20" |
Pros
Two doors with two vestibules
Two fly vents
Storm flaps on vestibules
8 storage pockets
High/low guy loops for increased stability in high winds
Gear loft loops included
Waterproof fly, floor, and seams
Pre-cut guy lines and tensioners make it ready to pitch
15 lightweight Mega X stakes
Cons
Lack of color-coding can make set-up confusing
DAC clips could be larger
Hub and Pole systems too bulky when packed
Half-screens on doors make it more humid in summer months
2. Big House 4
The Big House line of tents is known for its robust size and space, making it one of the largest on our list. Although some models come in even greater sizes, the Big House 4 might be just enough extra space without too much-added weight.
The Big House line is intended for 3-season use.
Weight and Specs
The weight of the Big House 4 is high, at around 8.4 pounds, but that's not so terrible when one accounts for its massive floor area of 56 square feet and 60-inch head height. You could, theoretically, river dance in this thing. It's that big. Perfect for families, athletes, and those adventure-seekers who just don't like feeling too cramped.
| | |
| --- | --- |
| Intended use | Basecamping |
| Number of Seasons | 3 |
| Number of doors | 2 |
| Weight | 8lb 4oz |
| Packed weight | 8lb 14oz |
| Floor area | 56 sq ft |
| Head height | 60" |
| Packed size | 7" x 23.5" |
Pros
Two large doors with windows
Windows equipped with two close options, mesh only for a nice mosquito net or full closure when it gets wet
Webbing and buckles color-coded for easy set-up
Door zippers equipped with storm flaps
Walls lined with 10 mesh pockets
Polyester fly and floor with a waterproof coating
Multiple interior loops
Tent stuff-sack included
Cons
Weather resistance could be better designed
Thin floor
Low mesh on sides lets a draft in
The aluminum pole isn't very strong
Stakes are short; High wind may be a problem
3. Big House 6 Deluxe
If the Big House 4 isn't quite large enough for your taste, or your needs, then perhaps the Big House 6 Deluxe would better suit you.
Compared to the 4, the 6 Deluxe is a monster and the biggest tent on our list. It isn't just big but practical, loaded with all kinds of useful features that can only add to the fun and excitement people crave.
Weight and Specs
First things first, this tent isn't light. At all. That doesn't, however, mean it's hard to lug around. The opposite, actually, because this 13.11-pound tent comes with a briefcase-style carrying bag with shoulder straps to help with some of the weight. It's a massive floor area of 75 square feet and 78 inches of head height make it feel more like a studio apartment with a breeze than a tent. And all rent free.
| | |
| --- | --- |
| Intended use | Basecamping |
| Number of seasons | 3 |
| Vestibule area | N/A |
| Number of doors | 2 |
| Weight | 12lb 8oz |
| Packed weight | 13lb 11oz |
| Footprint weight | 1lb 3oz |
| Floor area | 75 sq ft |
| Head height | 78" |
| Packed size | 8" x 12.5" x 24 |
Pros
Two large doors with windows
Windows equipped with two close options, mesh only or full closure
Welcome mat on front door
Gear loft loops included
Carrying bag comes with organizational pockets
Stowable bin pockets act as bed-side tables
Floor, fly, and seams are waterproof
Reflective webbing and guy-lines
Pole system is lightweight aluminum with press fit connectors
Ready to pitch
Walls lined with mesh storage pockets
Door zippers have storm flaps
Footprint included
Cons
Zipper can get stuck
Vestibule sold separately
Expensive
Gets cool at night
Entry can be complicated after setting up sleeping bags/pads
Best Big Agnes Mountaineering Tents
Backpacking and base-camping are great options for any adventure-seeker but to extreme thrill-seekers, like the brave mountaineer, some tents just won't cut it. A 3-season tent, for example, might spell disaster if a mountain junkie was to bring it along for shelter. Unless their mountain adventures involve small peaks, a 4-season set-up is crucial. See the options below for more details.
1. Shield 2
The Shield 2 first on our mountaineering tent list, is strong, durable, and designed to withstand forces from all 4 seasons.
Built using lightweight yet dependable material, this tent is made for all occasions, from an exhausting trip up a tall mountain to a relaxing day-hike along a windy river.
Weight and Specs
While not as light as backpacking packs the Shield 2 still packs a punch and does so with a weight of under 4.5 pounds. For an all-purpose, 4-season tent, that's practically like carrying a feather, a feather that will shield you from almost every element known to man.
| | |
| --- | --- |
| Intended use | Mountaineering |
| Number of seasons | 4 |
| Vestibule area | N/A |
| Number of doors | 1 |
| Weight | 3lb 12oz |
| Packed Weight | 4lb 5oz |
| Fast fly weight | N/A |
| Floor area | 28 sq ft |
| Head height | 40" |
| Packed size | 5" x 17.5" |
Pros
The door has two windows, one for weather-viewing and the other with two closing options, mesh only and full closure
Zippered fly vents allow ultimate ventilation or complete protection from the elements
4 interior mesh pockets
Gear loft loops included
8 lightweight Mega X stakes which can be used as deadman anchors
Storm flap on door zipper
Electrosun microfibers in tent membrane offer supreme water protection
All seams waterproof
Ready to pitch
Cons
Heavier than similar models
Exterior Pole design not great for inclement weather; Needs additional stakes
Vestibule sold separately
Expensive
2. Three-Wire Bivy
Some people just love the great outdoors, stopping at nothing at seeing all there is to see and explore, even if some of them have to go it alone. No worries, Big Agnes offers a great 1-person tent, the Three-Wire Bivy.
It is highly durable, offers protection for all 4 seasons, and doesn't hurt the wallet as much as other similar systems.
Weight and Specs
The Three-wire Bivy, although small and compact, only comes in second as far as weight goes. Not by much, though. Weighing in at a packed weight of 1.14 pounds, it's still surprisingly lightweight, especially for a 4-season tent. The floor area of 17 square feet offers enough room for sleep and a bit of space for your gear but, unfortunately, not much else. This is, after all, meant to sleep, 1 person.
| | |
| --- | --- |
| Intended use | Mountaineering |
| Number of seasons | 4 |
| Vestibule area | N/A |
| Number of doors | 1 |
| Weight | 1lb 9oz |
| Packed Weight | 1lb 14oz |
| Fast fly weight | N/A |
| Floor area | 17 sq ft |
| Head height | 20" |
| Packed size | 4.5" x 18.5" |
Pros
Close mesh layer for ventilation
Long zipper for easy entry
6 ultralight aluminum J stakes
Reinforced stake out loops for use in skiing, ice climbing, etc.
Durable rip-stop bottom fabric
Plastic clips and sleeves attach tent body to the pole frame
Electrosun microfibers in tent membrane offer supreme water protection
Cons
Not a lot of space
Window is small
Final Word on Big Agnes Tents
As you can see, a tent purchase shouldn't be taken lightly, as there is a whole galaxy of options to choose from. From backpacking and mountaineering, where you'll need the strongest materials and support tents can offer, to general family and basecamping where bigger is always better, you can see the spectrum and uses vary widely.
But, with enough research and dedication, one can buy the ultimate gear they need to conquer even the toughest trails and peaks, or lounge about and enjoy the great outdoors.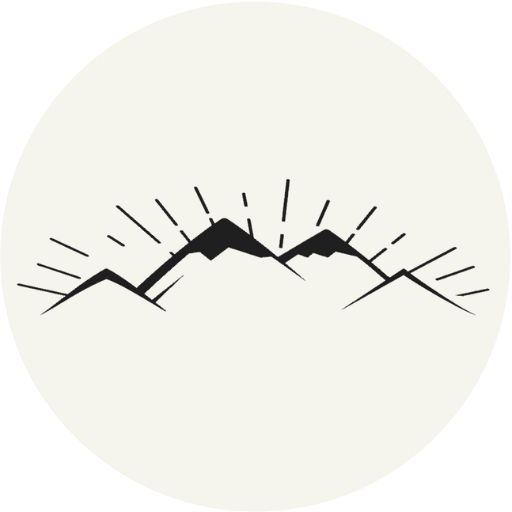 The All-Outdoors Guide team is comprised of enthusiastic experts that enjoy helping others that aspire to be better at outdoor fun. Part of that is making sure you have the right gear and information when it's time to go out and have fun. Some of our team have accomplished amazing feats like climbing 6000 feet to the top of mountains, others have explored every dirt trail they could find and we even have some people that have backpacked solo on various continents. No matter what our readers want to learn and do, our team is here to help them accomplish those goals.