MSR Gear is an outdoor gear brand under the Cascade Designs company. MSR stands for Mountain Safety Research, which hints at the history of MSR Gear offering climbing equipment products. Today MSR is known for their high-quality gear, fit for both casual hikers and serious UL backpackers alike.
You can find nearly every piece of gear you would need for an outdoor adventure from MSR, but one particular line of products that has brought them into the popular spotlight is their stoves.
The days of carrying bulky cookware and having to cook meals over a traditional fire are over. While this old-fashioned means of cooking is still great for car camping or get-togethers, a more efficient, compact option is necessary for backpackers.
The use of small fuel canisters and high-tech, lightweight pot materials means you can cook meals quickly and have a hot cup of coffee in just a few minutes every morning.
MSR Gear has a few different stove options, but chances are it was the PocketRocket stove that made many customers loyal fans to MSR. Since the release of the original PocketRocket MSR has also released updated models as well as alternatives.
The MicroRocket stove was released after the PocketRocket and in some ways replaced this older model. However, despite the original PocketRocket and MicroRocket stoves no longer being made, both models are still worthy of a purchase.
Product Update: The MicroRocket has officially been discontinued… MSR has also released an updated alternative called the PocketRocket 2 in effort to replace their older lines. We definitely recommend getting the new PocketRocket 2 (with this in mind).
Design and Features of the Original PocketRocket Stove
The original PocketRocket stove was designed for light to UL backpackers needing an exceptionally compact and lightweight stove. This traditional canister-fuel stove set-up was one of the first UL models offered by MSR and is still available from the brand today.
Here is a rundown of the basics you need to know about the PocketRocket:
Only sold in a $99.95 stove kit from MSR (discontinued otherwise)
Designed for backpacking and camping

Uses an isobutane-propane fuel canister (recommended to be used with MSR IsoPure)

Maximum burn time is roughly 60 minutes on an 8 ounce canister of fuel

Average boil time is 3 minutes and 30 seconds for 1 liter of water

Total dimensions are 4.1″ x 2.1″ x 2″

Weighs 3 ounces
The PocketRocket is very easy to use and, unlike some other competitor stoves, requires no priming, preheating or pressurizing to use. All you need to do to start cooking is attach the stove to the fuel canister (sold separately), turn it on, and light it.
There is a means of adjusting the flame, allowing you to achieve anything from a gentle simmer to a full rolling boil, depending on what you're cooking. At maximum flame you can expect to boil 1 liter of water in just 3 and ½ minutes. Cold weather or wind may extend the amount of time it takes to boil.
The stove has serrated pot supports to help with stability and prevent pot slipping while stirring. The entire store folds up and stores inside most cook pots, including MSR's own cups and pots. The stove does come with its own custom-fit travel case and when packed only weighs 3 ounces (not including fuel).
The PocketRocket is an extremely powerful stove and many customers find that it's important to place it on a very flat, level surface if you plan on using it at full power. Many backpackers tend to use stoves for boiling water for meals but others that actually do cooking (i.e. making sausages, eggs, etc) find that it heats evenly and very effectively.
Design and Features of the Original MicroRocket Stove
The original MicroRocket is the equally powerful but more compact version of the original PocketRocket. This stove is smaller, lighter, but performs equally well as larger stoves. Like nearly all MSR stoves, the MicroRocket was designed for light and UL backpacking where saving weight and space in the pack is vital.
The basics you need to know about the MicroRocket include:
Discontinued by MSR, though you may still find models on other retailer sites

Designed for UL backpacking

Uses isobutane-propane fuel canister (MSR recommends their IsoPure fuel)

Maximum burn time of 60 minutes with an 8-ounce IsoPure can

Can boil 1 liter of water in roughly 3 minutes and 30 seconds

Dimensions are only 3″ x 3″ x 2″ and weight is 2.6 ounces (not including fuel)
The MicroRocket stove weighs just 2.6 ounces which equates to 75 grams. It is very compact and small enough that it can even nest within MSR's insulated mugs. The nesting ability is important for compact storage of your stove and cookset.
Just like the original PocketRocket, the MicroRocket also has a fully adjustable flame and can boil 1 liter of water in the same amount of time. MSR did give the MicroRocket improved pot supports that offer improved stability, which is always a handy improvement.
The MicroRocket also has a tri-sectional WindClip around the burner to help maintain a steady flame when there is a breeze or wind.
The MicroRocket comes with a handheld piezo igniter to make lighter easier. The process of using this stove is the same as the PocketRocket. Simply attach to the fuel canister, set it upright on a flat surface, turn on the valve, light with the igniter, and start cooking.
Alternative to the PocketRocket and MicroRocket
As mentioned above MSR Gear no longer manufactures the MicroRocket or the original PocketRocket Stove – though you can still find the original PocketRocket in a cookset from the brand. There are still plenty of folks that regularly use and love their PocketRocket and MicroRocket setups, however.
If you're somewhat new to backpacking and backpacking stoves, there is no reason why you should pass on the original models if you happen to find a good deal. Occasionally these may be found on other retailer websites that still have the product in stock as well as pre-owned but unused stoves on websites like eBay.
That being said – there is a reason why MSR Gear has discontinued these two stoves, and that is because they've created a superior model. TheMSR PocketRocket 2 stove has everything fans loved about the original PocketRocket, but has a lighter weight, more compact design like the MicroRocket.
The PocketRocket 2 can boil 1L of water in 3.5 minutes and weighs just 2.6 ounces. Like other MSR stoves the PocketRocket 2 is best used with MSR's IsoPro fuel.
The new PocketRocket 2 retails for $44.95, which is an excellent deal for the quality. Those new to backpacking will appreciate the simplicity of this stove while more experienced backpackers will be impressed with it's fast boiling time and overall low weight.
All in all, both the original PocketRocket and MicroRocket were/are excellent stoves, but the addition of the new PocketRocket 2 does make them a bit outdated. Unless you find a great deal on the original models, you'll likely be much happier purchasing this newest model.
Keep in mind that if you're a big fan of the original PocketRocket you can still purchase it new from MSR in their PocketRocket Stove Kit, which is a cookset for two that retails for $99.95.
Product Update: The MicroRocket has officially been discontinued… MSR has also released an updated alternative called the PocketRocket 2 in effort to replace their older lines. We definitely recommend getting the new PocketRocket 2 (with this in mind).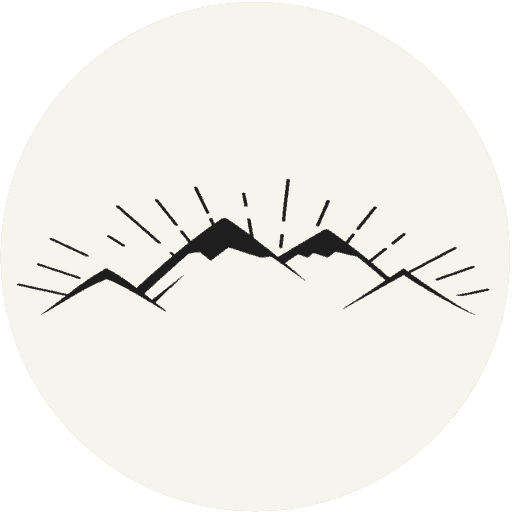 The All-Outdoors Guide team is comprised of enthusiastic experts that enjoy helping others that aspire to be better at outdoor fun. Part of that is making sure you have the right gear and information when it's time to go out and have fun. Some of our team have accomplished amazing feats like climbing 6000 feet to the top of mountains, others have explored every dirt trail they could find and we even have some people that have backpacked solo on various continents. No matter what our readers want to learn and do, our team is here to help them accomplish those goals.