When it comes to backcountry adventures, there's not much that's more important than your tent. The right tent can be the difference between being comfortable or miserable, and in extreme circumstances, the right tent can be the difference between life and death.
But choosing a tent can get pretty overwhelming because of the huge available variety in terms of sizes, features, and prices. Mountain Hardwear's Shifter 2 is a great option, at least in some circumstances, but is it the right tent for you?
[mv_video doNotAutoplayNorOptimizePlacement="false" doNotOptimizePlacement="false" jsonLd="true" key="snkhd33psj5c1qrtj3ds" ratio="16:9″ thumbnail="https://mediavine-res.cloudinary.com/v1557167420/uttrsqtn1lhbn9cdg9h0.jpg" title="Mountain Hardwear Shifter Tent Review" volume="70″]
Our Hands On Testing (Yes, We ACTUALLY Tested)
What kind of tent do you need?
Before you choose a specific tent, you need to consider your basic needs:
How many people need to fit in the tent?
What weather conditions will the tent be exposed to?
How will the tent be carried?
How much time will you have to set up camp?
If you're car camping, for example, tent size and comfort may be your biggest priorities; a heavy tent will offer a larger, more comfortable living space, and the weight doesn't matter much since you won't need to carry it far from your car.
If you're backpacking, you need a lightweight tent, because you've got to carry it on your back. And you'll need a tent that's relatively rugged and quick to set up since you might have to set it up in adverse weather conditions. If you're mountaineering, you need a tent that's as light as possible while being absolutely bomb-proof, because if your tent gets shredded by a windy snowstorm at altitude, your chances of survival are slim.
The Mountain Hardwear Shifter 2 is a backpacking tent that falls somewhere in the middle of the spectrum. It's light enough to carry on your back, and rugged enough to stand up to most weather, but not bomber enough to be the best choice for really high-stakes adventures.
Tent Features of the Shifter 2
Mountain Hardwear as a brand is known for producing rugged, higher-end gear, and the Shifter 2 is on the lower end of its tent range, making it a great entry-level tent for backpacking, hiking, and camping. The name "shifter" comes from the design of its 75D Polyester Taffeta rain fly, which is cut to provide an outer door on one end and a vestibule on the other. This fly can then be "shifted" 180 degrees to change which side of the tent the door's on.
The tent itself features an asymmetrical design, with one opaque wall blocking wind and one see-through mesh wall that's more breathable, so you can shift the rain fly around to make the breathable side your door (for more airflow and openness) or the opaque side your door (for more wind protection and privacy.
Both the "front door" and vestibule are also cut to allow them to be staked away from the tent with guy lines, offering a good deal of additional rain-protected gear storage space for your muddy boots, etc.
That's important because the actual inside of the Shifter 2 tent is…intimate. It's technically a two-person tent, but any two adults will find themselves in close quarters with little room for gear (or movement), and particularly tall or large people might find it to be entirely too small to fit two. It's the kind of tent that's well-suited to be the shelter for sleep, but if you're planning to spend much waking time hanging out in your tent, you may want to opt for something bigger.
Other than those details, the tent's features are pretty straightforward and very similar to other tents in its price range. It weighs in at just under 6 lbs and packs down into a cylinder of about 7 inches by two feet, and it comes with taped seams and a taped fly.
Oh, and it also comes with beer openers. The toggles for the guylines of the vestibule can be used to open beer bottles, which is always a nice feature to have.
Setting it up
The Shifter 2 is dead easy to set up, and it's likely that if you've got any prior experience with tents, you'd be able to set it up in under five minutes without needing to consult any kind of instructions. The process is incredibly simple:
Place and stake out the tent (with a tarp or footprint under if you'd like)
Assemble the two flexible poles
Cross the poles over the top of the tent and clip them in via the tent clips, attaching at each bottom corner into the metal ringlets of the tent.
Throw the rain fly over the top, align it based on your preferred doorway location, and then stake it out and stake out the guylines for the vestibules.
It's very doable alone, which makes the Shifter 2 a good option for a solo backpacking tent if you're the sort of person who wants or needs a bit of extra room.
(All of that said, you should still practice setting the tent up a couple of times in your yard before you take it out into the field. Even "easy" tents like the Shifter 2 become pretty hard to set up in the dark, particularly if you're also dealing with unpleasant weather.
Moisture, wind, and rain
Durability is an important factor in a tent, and I'm happy to report that the Shifter 2 has stood up to all of the weather conditions I've thrown at it, including heavy rain and relatively high winds. It performs better than any tent at its price point has a right to.
That said, it does have limits, and its skinny tent poles, while lightweight, aren't going to hold up to everything. I wouldn't want to subject it to unprotected mountain winds or serious storms, for example, and while I've used it in light snow, I doubt it would hold up well under heavy snowfall. (It's also not designed to be a cold-weather tent, so that's not a recommended usage anyway).
The other question, of course, is the interior – tents that are too watertight can get downright wet from the condensed human breath if there's not enough airflow. How much that affects the Shifter 2 depends a lot on the conditions and how you've configured the tent.
Obviously, with the rain fly open (or off) outside of the mesh door canopy, the tent gets a ton of airflow and interior moisture isn't an issue. In the other configuration and with the door closed, it can get a bit damper, but it hasn't caused any serious problems for me in my own experiences with the tent.
Value
With an MSRP of $200, the Shifter 2 offers pretty incredible value, particularly when you factor in that it comes with an included footprint (which many tent makers sold separately). There are lots of excellent options in the arena of two-person backpacking tents, but few that can rival the Shifter 2's price.
Another perennial favorite in this category, for example, is MSR's Hubba Hubba MX. Weighing in at just over three and a half pounds, it's noticeably lighter than the Shifter 2, but it also retails for double the Shifter 2's price. You'll be hard-pressed to find a tent from a respectable brand that's as good an all-around fit for most backpackers' needs than the Shifter 2.
Downsides of the Shifter 2
When you factor in the price, it's tough to be too critical of the Shifter 2[/easyazon_link]. Obviously, there are lighter tents, and there are more bomb-proof tents, and if you're a winter or alpine camper, there are four-season tents. All of these will outperform the Shifter 2, but they'll also typically cost you a lot more.
The complaints I do have are minor. Cramming it back into its carry bag can be a bit difficult; you really need to wrap it tightly. And the stakes, while serviceable, aren't particularly special (and you could probably lighten the tent somewhat by replacing them). They work fine for most surfaces, but wouldn't be effective in the sand or most types of snow. And of course, it could be lighter (but again, for the price, it's hard to complain).
Considering one size up? Check out our top rated 3-person tents.
Bottom line: Is the Shifter 2 Worth it?
The Mountain Hardwear Shifter 2 is an excellent value for a two-person backpacking tent, and it's a great option for a backcountry tent as long as you don't need a ton of space or need something more specialized like an ultralight tent or an alpine or winter tent.
It's unusual to find tents of this quality and pedigree – Mountain Hardwear is well known for making quality gear – at this low a price point, but in this case, there's no catch, and the Shifter 2 is a great tent that will serve you well for years if you take good care of it and understand its limits (don't try to use it to climb Everest).
Where to Buy the Mountain Hardwear Shifter 2?
The only places I have reliably found a good pricing and supply are at:
Additional Specialty Tent Guides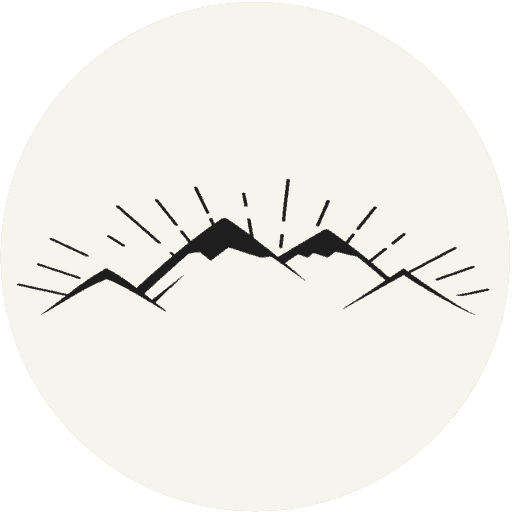 The All-Outdoors Guide team is comprised of enthusiastic experts that enjoy helping others that aspire to be better at outdoor fun. Part of that is making sure you have the right gear and information when it's time to go out and have fun. Some of our team have accomplished amazing feats like climbing 6000 feet to the top of mountains, others have explored every dirt trail they could find and we even have some people that have backpacked solo on various continents. No matter what our readers want to learn and do, our team is here to help them accomplish those goals.