No outdoor enthusiast needs to be reminded of why a knife is an essential piece of gear. Pick the right blade and you'll have a versatile tool that can help out with a whole range of tasks, from gear repairs to shelter building or dressing a deer, and could make all the difference between life and death when the unexpected happens
Finding the Right Blade – What to Consider
Of course, choosing the right blade is the hard bit, and that tends to be where everyone has their own opinion. There's a huge range of knives available and styles vary just as much as quality does. Some people are on a tight budget; others will pay hundreds of dollars for a hand-made custom tool.
There's a growing trend for so-called "tactical" folders but plenty demand for simple, functional designs too.
You can opt for a big heavy knife or a compact one that will sit in your pocket all day, every day until you need it. A lot of it depends on your own tastes, but there are a few points that everyone needs to consider.
Length: A longer blade gives you a longer cutting edge, which means you can tackle bigger tasks and complete smaller ones with fewer cuts. On the other hand, a longer blade also means more weight and bulk, and the best knife in the world won't help you if you got fed up carrying it and left it at home.
Fixed or folder: Fixed blades are stronger, but for everyday carry a folder is more compact for the same size of the blade. Fixed blades also need to be protected in a sheath, and when you're in a hurry that can increase the time you need to deploy it.
Lock mechanism: Unlocked folders are unsafe – it's far too easy to apply force at the wrong angle and end up with the blade closing on your fingers. You need a way to hold the blade securely when it's unfolded and there are various mechanisms available. They all work, but most people have preferences.
Handle: The handle is vitally important, and a bad one can make an otherwise excellent knife unusable. The shape needs to be right for your hand and preferred grips, but the material is a big part of it too. There are many options now and they all have good and bad points.
Blade shape: Again this is a very personal thing and we all have our favorite blade design. Each has advantages; tantō or sheep's foot blades have a very strong tip but aren't ideal for fine work because of the wide angles; clip or spear points are much better for that but the finer points are more prone to damage, while drop points make great hunting knives.
Blade material: Nothing takes – or holds – an edge like carbon steel, but it does need some maintenance to keep rust at bay. Stainless will look after itself much better and some modern alloys can be honed almost as sharp as a carbon.
So there are plenty choices to make, but for most people looking for an everyday carry blade – or a pocket knife to handle the general tasks and fine work outdoors, while a machete or khukri does the heavy chopping – a three to four-inch folder is the ideal choice. One of the most popular in this category is the 1660 Ken Onion Leek from Kershaw.
Kershaw 1660 Ken Onion Leek
Features at a Glance
3 inch Wharncliffe drop point blade
Frame lock
Secondary blade retainer
Stainless steel handle
14C28N stainless steel blade
The first impression of Kershaw's 1660 Leek is that it's a very, very compact knife. An overall length of four inches and a slim steel handle accounts for part of this; its simple shape contributes some more. That makes it immediately tempting as an EDC option and when you look in more detail you're going to find a lot of other features that draw you in that direction.
Handling
Starting with the handle, it's slim but solidly built. Steel is a heavy option but a tough one, and with a low-profile frame like this the weight is well within limits – overall 1660 tips the scales at just 3.1 ounces. Steel handles can lack grip if they're not well executed but Kershaw has a bead blasted this one to give it a slight texture. Combined with the uncluttered shape that makes it fairly grippy.
The shape is worth some comments. It's quite plain, with a shallow choil just behind the pivot, and that makes it very easy to vary your grip. Like most knives, there's a slight bias towards the usual saber grip, but beyond that, there aren't any ways to hold it that aren't comfortable. Whatever you want to do with this neat little Leek, the handle isn't going to get in your way.
The frame and spacers are held together with a Torx-headed bolt at the pivot and three screws – again Torx-headed – along with the back edge. There's a lanyard hole towards the butt end if you like to fasten your knife to yourself.
The other carriage option is the clip. This is a substantial item, running almost the full length of the handle, so it's going to be pretty secure either on your belt or in a pocket. The handle is tapped at both ends so you can change the clip between tip up and tip down carry. There's bad news for left-handers though – it's only tapped on one side.
Blade
Moving on to the blade, this is maybe the most distinctive part of 1660. It's a Wharncliffe pattern, a modified drop point with a long back curve. The full thickness of the spine runs just over half the length of the blade so the point is extremely slim and practically needle sharp.
If you're looking for a knife that can handle very delicate jobs this one is going to suit you perfectly.
The blade is also very thin – it's cut from 0.09-inch 14C28N stock, making it one of the thinner knives in this size. That contributes to the incredible sharpness of the point but it does mean you shouldn't plan on using this blade for prying or anything else that's going to put a lot of lateral stress on it.
In fact, when you first handle it the chances are you'll worry that even light work will snap the tip-off. Relax; it's tougher than it looks.
Locking Mechanism
The locking mechanism on the Leek is a conventional frame lock, with an internal torsion bar that springs out to lock the blade when it's fully open. It locks very late in the movement, which takes a little getting used to but ensures a rock-solid lockup when it's fully deployed.
The opening is very fast, too, thanks to Kershaw's Outburst assistance mechanism. There's a flipper on the back, which serves as a small guard when the blade's open, and ambidextrous thumb studs each side of the spine.
One interesting feature here is a secondary lock to ensure it doesn't come open in your pocket. That's an occasional hazard with any knife that has a flipper, and considering how terrifyingly effective a cutter 1660 is you definitely don't want it happening to you.
The solution is a sliding bolt at the rear of the frame; just push it forward and the blade is locked firmly closed, but it's the work of a second to release it as you pull it from your pocket.
Performance
The 1660 Leek is a perfect cutting implement, ideal for EDC and – if you pair it with a heavy blade to handle the brute force tasks – great as an outdoor sports tool as well. It's not designed for prying and chopping, but for a knife this size it has an amazing ability to slice through stuff. It's also made in the USA but still comes in at a very reasonable $80 list price.
Verdict
For the price, this is well made, comfortable to use and really good at cutting things. Highly recommended.
Suggested Alternatives to the 1660 Leek
With a shorter but sturdier 2.7 inch blade, the North Fork is a better solution if you want to give your knife some serious abuse, but it doesn't match the 1660 for sheer cutting power. You can check out the full review of this knife here.
Columbia River K415– This is another Ken Onion design and the blade is a similar shape to the Kershaw's, but slightly sturdier. It's also lighter thanks to an aluminum handle – but its looks are an acquired taste. In short, it's ugly.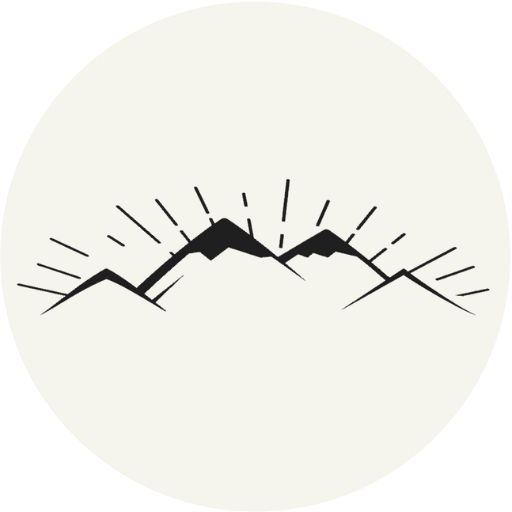 The All-Outdoors Guide team is comprised of enthusiastic experts that enjoy helping others that aspire to be better at outdoor fun. Part of that is making sure you have the right gear and information when it's time to go out and have fun. Some of our team have accomplished amazing feats like climbing 6000 feet to the top of mountains, others have explored every dirt trail they could find and we even have some people that have backpacked solo on various continents. No matter what our readers want to learn and do, our team is here to help them accomplish those goals.