If you're looking for a classic, winter jacket for your outdoor adventures, you're in the right place. Our outdoor gear experts recently tested a top-rated jacket for men – the Filson Mackinaw Cruiser. And, they were pleased with the results.
Filson Mackinaw Cruiser is perfect for all seasons and outdoor adventures, especially hunting. The virgin wool feels cozy and comfortable and keeps you warm. The thick weaving provides you with great protection against strong winds. All in all, the Filson Mackinaw Cruiser jacket for men is comfortable, convenient, and durable.
This is just a teaser of the jacket. There's a lot more that you should know if you're planning to buy it. And, that's what the Filson Mackinaw Cruiser review is all about. Here, we'll discuss the jacket in detail. We'll list its features, pros and cons, general specifications, and so on. Keep reading to know everything about Filson Mackinaw Cruiser.
Filson Mackinaw Cruiser – General Specifications
Before we deep dive into the features of the jacket, let's look at some general specifications to get you started with the Filson Mackinaw Cruiser review.
| | |
| --- | --- |
| Jacket Material | 24 oz. 100% Virgin Wool |
| Jacket Length | 31 inches |
| Country of Origin | USA |
| Available Sizes | XS to XXL |
| Available Colors | Charcoal, Red-Black, Dark Navy, Forest Green |
| Care | Dry Clean |
| Closure Type | Button |
| Collar Type | Foldover |
| Sleeves | Long |
| Water-Resistant | Yes |
| Total No. of Pockets | 9 |
Filson Mackinaw Cruiser – An In-Depth Review
Top Features of Filson Mackinaw Cruiser
Made of 100% virgin, man-made wool
Made in the USA
Comes with button closure and rolled over collars
Comes with inherent weather-resistant properties
Lanolin present in the yarn provides water-resistant properties without using any synthetic layers
Heavy-duty, dense weaving provides great warmth-retention and natural insulation
The long sleeves are adjustable and come with a button closure at the wrists
9 pockets for different purposes
Can absorb up to 30% of its weight in water without becoming clammy or damp
Endlessly Imitated But Never Duplicated
The Mackinaw Cruiser jacket by Filson was patented on 3rd March 1914 as a pullover jacket that could be buttoned down to the sternum. One of the most interesting elements of the jacket that were patented included a dual-layer back with easy access from either side resulting in a full-size pocket. This pocket was primarily used for men to store charts and maps during their outdoor adventures.
Another unique element was the 4 snap-flap closure for pockets on the front-side of the jacket. One pocket was perfectly-sized for storing a compass while the other was meant for carrying small utility tools.
Source: offgridweb.com
Description: A scanned page from the catalog of C.C. Filson Company in 1922
Design and Material
The Filson Mackinaw Cruiser jacket is made of 24 ounces of 100% virgin wool. So, the jacket is not at all lightweight. When you pick it, you'll definitely feel it's heavy. After all, it's outdoor gear and not your casual wear.
As soon as our experts looked at the jacket, they knew it has been designed from top to bottom to perform specific functions – to keep you comfortable and warm in different types of weather conditions.
So, if you want to stay warm this winter, without wearing multiple layers on your body, you can buy the Filson Mackinaw Cruiser jacket. The jacket was originally designed and styled to protect timber cruisers from the harsh weather conditions outdoors.
Many waterproof jackets on the market these days trap moisture inside and make you sweat like crazy, despite claims that they are made of selected permeable materials. Nevertheless, the Filson wool is breathable. The wool naturally allows airflow and makes you feel warm even when it is wet. This can come in handy as overexertion in cold temperatures can result in sweaty clothes, which can then freeze and put you at risk of hyperthermia.
The material of the Filson Mackinaw Cruiser jacket is the key reason why the jacket became a common sight in the 1920's logging camps. Even after 121 years since its inception, the Filson Mackinaw Cruiser jacket is one of the best products by Filson so far.
All in all, Filson Mackinaw Cruiser can protect you from cold, rain, snow, and wind. The extra thick Mackinaw wool offers serious comfort and warmth.
Pockets
Filson Mackinaw Cruiser comes with 4 utility pockets on the front, 2 handwarmer pockets, a 3-slot pocket, an open inner pocket, and a full-size pocket at the back for storing maps. The numerous pockets are strategically designed and placed to help you store necessary items for your outdoor adventures.
You can make the most of the pockets to store your keys, binoculars, tiny torches, medicines, cards, hunting accessories, and so on.
Fit and Size
The Filson Mackinaw Cruiser jackets are perfectly sized. The fit is a standard American cut so you don't really need to worry about the size.
There's plenty of room to accommodate your liner and vest. However, if you're planning to add additional layers underneath, order one size larger if you want to swing your shoulders freely. The wool is not very stretchable. Nevertheless, if you still end up buying a smaller size, you can always get it exchanged for a larger size.
360-Degree Protection
The wool used to make Filson Mackinaw Cruiser contains Lanolin in the yarns to provide water-resistant protection. Therefore, the Filson Mackinaw Cruiser jacket is purpose-built to perform its job. So, whether it's protecting you from heavy rains, providing relief from the scorching heat, or shielding you from bushes and thorns in the forest, Filson Mackinaw is designed to perform in a variety of conditions.
Pros and Cons of Filson Mackinaw Cruiser
| | |
| --- | --- |
| Pros | Cons |
| Durable | The shoulders can feel a little tight and block movement if you end up buying the incorrect size |
| Breathable | Heavier than many other woolen outdoor jackets on the market |
| Water-resistant | |
| Long sleeves that can be buttoned at the wrists | |
| Great quality | |
| Perfect for a variety of outdoor activities such as fishing, hunting, hiking, kayaking, and more | |
Filson Mackinaw Cruiser Alternatives
If you still feel that Filson Mackinaw Cruiser does not suit your requirements, here are some other outdoor woolen jackets you can consider. Let's look at them one by one.
First Lite Sawtooth Hybrid Jacket
If you're looking for a budget-friendly outdoor jacket, the First Lite Sawtooth Jacket can be a good buy. The jacket is versatile and makes a good fit for outdoor camping, fishing, hunting, hiking, and so on.
It is made of Merino wool which is breathable and odor-resistant. The DWR-coated nylon panels enhance the durability of the jacket and make it water-resistant at the chest and shoulders.
The First Lite Sawtooth Hybrid Jacket is body-mapped and can preserve the temperature of your core using the 2.1 oz 37.5 synthetic insulation provided by the nylon panels. The Merino wool allows extra airflow in the mid-portion and the back of the jacket. So, whether you dry or wet, the jacket will keep you warm.
First Lite Sawtooth also comes with an ergonomic hood and a zippered chest stash pocket for convenience.
Pros and Cons of First Lite Sawtooth Hybrid Jacket
| | |
| --- | --- |
| Pros | Cons |
| Protects your core from strong winds | Only suitable for moderate rugged conditions |
| Regulates body temperature | |
| Odor-resistant | |
| Works well for moderate temperature conditions also | |
| Durable and versatile | |
| Full-zip front | |
| 37.5 Active Particle Technology | |
Dashstein Woolwear Men's Traditional Jacket
Dashstein Wool wear Men's Traditional Jacket is a lightweight outdoor jacket made of 100% Austrian boiled wool. The jacket is classically styled and comes with a structured fit and raised arms. The 5-button closure adds life to the stylish look of the jacket.
However, the jacket only comprises 2 suede pockets for keeping your hands warm and storing your accessories. The short collar is another unique feature of the jacket that makes it different from the other outdoor jackets for men on the market.
So, if you're an outdoor enthusiast, especially a passionate hunter, Dashstein Woolwear Men's Traditional Jacket can be a good pick.
Pros and Cons of First Lite Sawtooth Hybrid Jacket
| | |
| --- | --- |
| Pros | Cons |
| Comfortable and soft | The jacket does not come with a zipper |
| Lightweight | |
| Breathable since it does have come with a liner | |
| Stretchable | |
| Keeps you warm in cold weather | |
| Designed to last | |
| Comes with a distinctive look | |
| Tight sewing and proper detailing in places such as buttons and pockets | |
| The Austria boiled wool is thick and tough | |
Legendary Whitetails The Outdoorsman Buffalo Plaid Jacket
If you're looking for a soft outdoor jacket for tackling the fiercest winter weather, the Legendary Whitetails' Outdoorsman Buffalo Plaid Jacket can be a great buy. The inner lining of the jacket is made of sherpa fleece and keeps you comfortable and warm. It is soft to touch and great at trapping body heat. The adjustable button cuffs, antique brass zipper, and handwarmer pockets are somethings you'll love.
The best thing about the jacket is that there's plenty of room for woolen sweaters and liners. So, even if you're wearing additional layers below the jacket, you'll not have any problems moving your arms freely.
Pros and Cons of Legendary Whitetails The Outdoorsman Buffalo Plaid Jacket
| | |
| --- | --- |
| Pros | Cons |
| High-quality and durable | Bulkier than many other outdoor winter jackets on the market |
| Comfortable and soft | The sizes run a little bigger |
| Can keep you warm even at extremely low temperatures | The zipper is low-quality |
| Affordable and pocket-friendly | No inner pockets |
| Can be spot cleaned using a damp cloth | Not machine washable |
| Adjustable cuffs | |
| Insulated sleeves | |
Things to Look For When Buying a Winter Jacket
Here's a list of things you should consider when buying a winter jacket of outdoor use:
A Comfortable and Proper Fit
The comfort and fit of a jacket are subjective. So, you should simply pick a jacket that you're comfortable wearing. Some outdoor jackets are short and tailored, whereas the others go down your waist. Nevertheless, if you're buying the jacket for specific outdoor activities, there are certain things that you must look for.
For instance, if you're looking for an outdoor jacket for your mountain climbing adventure, make sure the jacket has pockets high enough to steer clear of the harness. Are you able to see your feet? Or, if you're looking for a jacket for running, is it well-tailored to fit your body?
Other questions you should ask before buying the jacket include:
Are the sleeves covering your wrists when you're moving your arms around?
Is the material tight around your underarms and shoulders?
Is there enough room to add layers underneath?
Breathability
When it comes to outdoor activities, the more breathable your jacket, the better. Breathability can simply be measured by the quantity of water (in grams) pulled through material within 24 hours. Breathable materials prevent sweating and save you from feeling clammy and wet. If your outdoor jacket lacks breathability, moisture can build up making you cold.
Closures and Seams
Even if you're buying a waterproof jacket, the zipper may not be waterproof. The jacket may have storm flaps to block moisture and strong winds; however, the flap should be easy to snap on and off. If you're buying a longer jacket, make sure it has two-way zippers so that you can easily unzip the bottom of the jacket to be comfortable while you're sitting.
When it comes to seams, there are 3 types of seams that outdoor jackets have. These include:
Fully taped – The seams are covered with a waterproof material around the seam edges.
Critically taped – Seams that are specifically exposed to moisture are sealed using waterproof materials.
Welded – There are no seams at all and the fabric is fastened together.
Hood
A hood simply protects your face and head from elements such as rain, snow, sunlight, and so on. A well-designed hood transforms the heaviest of rainfall into drizzling light showers. Many outdoor jackets on the market these days come with strings that allow you to custom-fit your hood.
Adjustable Cuffs and Hem Drawcord
Adjustable cuffs help adjust the fit and shape of the jacket, and trap warmth. Hem drawcords also play a similar role. They also prevent the jacket from riding up when you're wearing a backpack.
Durability
Outdoor jackets that are durable come with reinforced materials strategically placed in areas that are most susceptible to wear and tear.
This helps in enhancing the durability of the jacket without increasing its weight. Durability is especially critical if you're planning to climb a mountain. So, if you don't want your jacket to rip apart in case it rubs against a sharp rock, make sure you buy an outdoor jacket that's durable and designed to last.
Mobility
While many outdoor adventure enthusiasts do not prefer extra space between their body and the jacket, they don't want it to be restrictive and tight either.
So, make sure you consider both the cut of the jacket as well as the number of layers you'll be wearing underneath. Most outdoor jackets on the market are made of stretchable materials that allow you to move your arms and shoulders freely.
Weight
If you're looking for an outdoor jacket for mountain climbing, river crossing, or bungee jumping, you certainly need something that's lightweight. Therefore, weight is an important factor to consider while choosing an outdoor jacket. The more features a jacket has, such as a durability and insulation, the more will be its weight. Nevertheless, you can easily find durable and versatile lightweight outdoor jackets such as Filson Mackinaw Cruiser on the market these days.
Frequently Asked Questions About the Filson Mackinaw Cruiser Outdoor Jacket
What is Mackinaw wool?
Mackinaw wool is a dense and heavy, water-repellent wool used to make Mackinaw short coats and jackets.
Where is Filson Mackinaw Cruiser designed?
Most of the clothes by Filson are manufactured in the U.S. Apart from its original factory in Seattle, Filson has opened two more factories, one each in Seattle and Post Fall, Idaho.
In what sizes are the Filson Mackinaw Cruiser jackets available?
All Filson coats and jackets are generously sized. So, you can pick your actual size and rest assured that the jacket won't turn out to be smaller or larger in size. However, if you're planning to wear additional layers underneath your Filson jacket, order a size larger than your normal size.
All XL sizes by Filson come with 1.5-inch longer sleeves and 1.5-inch longer body length.
Final Thoughts
With a retail cost of almost close to $400, Filson Mackinaw Cruiser is not a pocket-friendly jacket. However, it's one of the best outdoor jackets on the market at the moment. So, if you're looking for a design that works well and is durable, the Filson Mackinaw Cruiser jacket can be a good buy.
Nevertheless, if you don't prefer outdoor jackets that are bulky, Filson Mackinaw is not something well recommend you buy. In that case, you can explore the Filson Mackinaw Cruiser alternatives we've listed in this guide. If you're only looking for a woolen alternative, you can go for the Dashstein Woolwear Men's Traditional Jacket.
We hope you found our Filson Mackinaw Cruiser review useful. If you have any more questions about the Filson Mackinaw Cruiser jacket, please feel free to post them in the comment section below.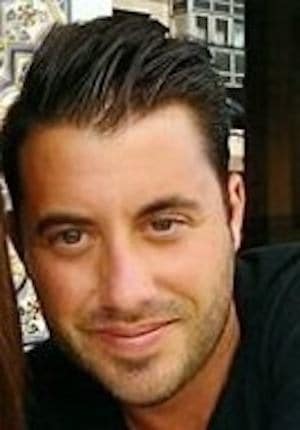 David is a strong advocate of outdoor-related activities and has many years experience backpacking and hiking around the world, including the Italian and Austrian Alps in Europe as well as central and southern Asia. Locally, he has also led many groups cycling through Vermont, Nova Scotia and Wisconsin. David constantly uses and tests the latest gear for the outdoors, which in turn allows him to help others make more informed buying decisions.