Waking up with the first glint of light to catch the most stunning sunsets you've ever seen. Hiking to lookouts that most people will never be able to visit. Eating a well-deserved meal (does anything taste better than after a strenuous hike?) while you take in a photo-worthy sunset.
Stargazing before drifting off into a deep sleep. That unbeatable confidence you have once you've reached the ultimate peak you've been heading to the whole time. Staying in touch with friends you met on the trail and planning future trips with them to reconnect.
There's so much to love about hiking, and if you're ready for a challenge (and a this-will-make-your-soul-happy experience), we have a suggestion for you. Enter the John Muir Trail, which you're bound to know about if you're a hiker, amateur, or avid. It's as magnificent as it is challenging, with many of the country's most scenic vistas.
The John Muir Trail is for serious hikers, and if you're planning your trip, you'll want to make sure you have all of your bases covered before you head off. Let's dive into what you need to know, including when the best time is to start your hike.
An Overview of the John Muir Trail
The John Muir Trail is named after John Muir (of course), the founder of the Sierra Club, who is often referred to as The Father of the National Parks.
This is a thru-hike, not a loop hike. That means that it starts and ends in two different places, which is necessary to remember so you can secure your transportation for when you're finished.
The Trek
The trail is 210 miles to reach the summit (plus another 11 to go from the summit down to Whitney Portal), and it goes through the backcountry and iconic wilderness areas. The hike stretches from Yosemite Valley to Mount Whitney, both in California.
It travels along the High Sierra mountain range, passing through Ansel Adams Wilderness, John Muir Wilderness, Sequoia National Park, and King's Canyon National Park. The last stop is Mount Whitney, the highest peak in the continental U.S., with an elevation of 14,505 feet.
The trail gains 46,000 feet of elevation, and you'll cross six high-elevation mountain passes along the way. During your trek, you'll be treated to unbeatable views of crystal-clear lakes and granite cliffs.
Southbound vs Northbound Hiking
Most people travel along the trail from north to south. This will save the tallest and hardest terrain for the end, giving you a huge reward for your effort. (Do know that the descent from the peak down to Whitney Portal is extremely tough.)
However, if you want to do it backward, some people do opt to start at the south end of the trail and hike north instead. This will put you at the highest altitude first, though, and some hikers need the southbound hike (traveling north to south) to slowly acclimate to the increasing altitude.
If you're not used to hiking in high-altitude settings (and even if you are), you could get altitude sickness if you don't acclimate correctly.
The Best Times of Year to Hike the John Muir Trail
The best time to go hiking on the John Muir Trail is between June/July and September/October. During this span of time, most of the snow has melted, making it best for casual backpackers and hikers.
Depending on the weather that year, you may be able to hike a little earlier or later in the year. For example, if the snow has mostly melted, you can start off in June; if it hasn't, you may want to wait until July. If winter's coming early, you may not want to hike past September; if storms aren't coming for a while, you can probably hike until early October.
Know that this is variable, and when you'll be able to hike will change. For example, some years, you'll have to wait until July unless you want to hike through the snow; other years, mid-June will be clear enough.
Winter Hiking
If you want to give yourself a challenge, and you're an avid backpacker and hiker, then you may want to wait until October to start your hike. You'll likely be in the midst of serious snowfall that time of year, which can make the hike all the more difficult – which is exactly the type of experience some people are after. However, know that some (or most) of the resupply stops won't be open, as they will have closed down for the season.
Pros and Cons of Hiking in July, August, September, or October
Each month has its benefits and its drawbacks. Here's what you should know about hiking the John Muir Trail during peak times:
July: The weather is especially pleasant this time of year, but raging rivers pose a threat.
August: The weather is lovely during this month, too, but the flies and mosquitos can be relentless.
September: The weather is cooler, but the days are shorter and the nights can get chilly. There could also be snowfall this time of year.
October: Even if the forecast seems okay for early October, you'll have to be extra careful when planning your resupply stops. Some of them close toward the end of September because the hiking season is winding down.
Swimming and Rushing Rivers
Note that no matter the time of year, if there are swimming opportunities available, they're bound to be pretty cold. Take advantage of them if you want to, but you've been warned!
It's also important to know that if there are rushing rivers early in the season, that could mean fording circumstances that get dangerous.
How Long Does it Take to Hike the John Muir Trail?
Figuring out when you're going to hike has to take something else into consideration: how long it will take you to hike the entire trail. For example, if you want to go during the regular season (June to September), you don't want to wait until mid-September if you expect the hike to take you the full three weeks.
Exactly how long hiking the John Muir Trail will take you comes down to a lot of things, like your pace, how well you planned and how experienced a backpacker you are. That said, most hikers are able to complete the hike in approximately three weeks (18 to 21 days).
If you're very fit and experienced, it's possible you'll finish up sooner, but it's still a good idea to give yourself a longer time span just in case you need it. Some experienced, ultralight hikers can complete the trail in two weeks. Also, consider that if you're pushing that hard to finish the trail early, you'll probably want to add in a few rest days so you don't over-strain yourself. Aim for one to three rest days, depending on how hard your hiking days are.
You have to know how many days you plan to be on the trail before you go because you'll need that information when you apply for the permit. That means you'll have to map out an itinerary (which you should do anyway). Plan for 10 to 12 miles per day on average. (Experienced hikers may cover 15 to 17 miles a day.)
You're not allowed to stay on the trail past your exit date, so make sure you're being realistic about the timing of your hike. It's better to over-estimate because while you can't stay longer than you say you will, you can leave earlier than you expect to.
Everything Else You Need to Know About Hiking the John Muir Trail
Now we're going to cover just about everything else you should know about hiking the John Muir Trail. Let's get into it!
How Should I Pack for Hiking the John Muir Trail?
Since you're going to be backpacking for around three weeks, give or take, you need to be extra-smart about what you do (and don't) take with you. Your belongings will be carried on your back, so you want to make sure your load is light enough to handle for the entire trip. At the same time, you don't want to leave any essentials at home.
The general rule of thumb is that a lightweight pack is your best option, meaning you should try to keep your pack at 20 pounds, max. Here's what you need to have with you for your hike:
Batteries and chargers (consider solar-powered chargers)
Bear canister
Clothing (three sets of pants, shirts, and undergarments)
Compass (learn how to use it before you go!)
Cooking set
Fire-starters
First aid kit
Food
Gloves (heavy-duty)
GPS
Hiking poles
Lamp
Maps
Multitool
Pack cover
Raincoat
Shelter, plus lines, stakes, sleeping items, etc.
Toiletries
Water bottles and filter
Bear Canisters
There are a lot of wild animals that live near the John Muir Trail, including black bears. That's why it's so important – and required – to store your food in a bear canister, especially along the stretch of trail that goes from Kennedy Meadows to Sonora Pass.
You'll need to make positively sure your food is stored when you're in Lassen Volcanic National Park, too. To be safe, keep your food safely contained in a bear canister throughout your entire trip. Any scented items, like scented toiletries, should be stashed in the bear canister, too.
Sun Protection
While the climate along the John Muir Trail tends to be mild when compared to other mountain trails across the globe, it's very sunny. And sunshine can be damaging to you even if the temperature isn't warm. It's important to bring plenty of sun protection, including hats, sunglasses, long-sleeved shirts, and clothing with hoods, not to mention sunblock for your face, lips and body.
Resupply Locations Along the John Muir Trail
As you hike along the John Muir Trail, you'll come across resupply stations in a few spots, including Tuolumne Meadows, Mammoth Lakes, and Lake Edison (the west end). Get a list of resupply locations, and send your resupply packages there three weeks before you start your trip.
Don't skip this step. Sending some of your gear to the resupply points is the only way you'll be able to have enough for your trip without having a pack that's impossible to carry safely.
Do I Need Permission to Hike the John Muir Trail? And What Are the Rules?
In order to hike the John Muir Trail, you'll need to get a wilderness permit from the National Park Service (NPS) before you go. Get your application submitted as early as you can – the NPS uses a lottery system to process reservations, and that starts 24 weeks before your hike's start date.
The permits go fast and are highly coveted, so know that it's possible you won't get one for your intended start date, and you may have to delay your trip. More than 90% of permit applications are denied, so it's a good idea to have a backup trip at the ready so you can still get your planned time on the trail and off the grid.
If you're given a permit to hike, know that each park you pass through will have its own camping limitations. Don't assume that because you were allowed to camp in one way at one park that you can camp that way everywhere. Check out each park's guidelines so you know what to do and where to go when you get there.
Campfire Regulations
The John Muir Trail goes through different parks, and campfire regulations will vary depending on where you are. Rules can be especially strict if you're near a lake, in a high-use area, or above a certain elevation. It's also possible that there will be extra campfire regulations if you're hiking late in the summer or during a period of drought.
It's best to camp without a fire. That way, you won't risk your safety or the safety of anyone else, and you won't have to worry about memorizing or breaking the rules. If you can't go without a campfire, just make sure to thoroughly check each park's regulations for the time of year you'll be there and where you plan on setting up camp.
Group Limitations and Hiking With Pets
The largest group you can travel with along the John Muir Trail is 15 people.
Pets are not allowed at Kings Canyon, Sequoia, or Yosemite. That guideline protects the pets themselves. If your goal is to hike the entire John Muir Trail, you'll need to do it without your best animal bud.
The John Muir Trail only allows hikers (and horseback riders, if you prefer). That means that motorized and wheeled vehicles cannot go on the trail.
Prohibited Items
You cannot bring firearms or bear spray with you on the John Muir Trail. If you want to protect yourself against animals (or even other hikers), look into alternative protection items, like bear bells, bear horns, and similar products.
How Do You Get to the John Muir Trail?
It's best if you can drive yourself to the trail. There are long-term parking lots all along the way, from Yosemite to Whitney Portal (both in California). You can also take a shuttle from the airport if you prefer. Airports in any of the following areas will be fine to fly into, as none are too far from the trail:
Fresno
Las Vegas
Oakland
Reno
Sacramento
San Francisco
How Can I Train for Hiking the John Muir Trail?
Even if you're a pretty regular hiker, the John Muir Trail is no joke, and you'll want to make sure you're well-prepared physically to handle it. Remember, you'll be going through about 80,000 feet of elevation changes along the route!
Start training your legs and your lungs at least 16 weeks before the start date of your hike. Mix up these types of exercises to get yourself prepared:
Cardio
Core strengthening
Lunges
Squats
Steep climbs
Weight training
Weighted walks
If you're hiking north to south, the elevation will progressively increase. This will give you good altitude training for the passes you'll come to, which increase in difficulty.
FAQs
Question: How long does it take to walk the John Muir Trail?
Answer: It takes the average backpacker three weeks to complete the John Muir Trail. If you're experienced and traveling with an ultralight pack, you may be able to complete it within two weeks. However, even if you can cover more miles in a day, you should still factor in one to three rest days during your time on the trail.
Question: When should I start the John Muir Trail?
Answer: The safest bet is to start your hike toward the beginning of July. This is when the snow has most likely melted, and the weather is near-perfect. Plus, you'll avoid dealing with the flies and mosquitos that plague hikers during August. However, you do need to be aware of rushing rivers during this time of year, which can pose a threat.
Question: How hard is it to get a John Muir Trail permit?
Answer: It's pretty hard, truth be told. More than 95% of permits are denied. However, that doesn't mean you shouldn't apply – if you don't bother filling out an application at all, you're 100% guaranteed to not get a permit!
Question: Do you need to train for the John Muir Trail?
Answer: You certainly should if you want to stay on-pace, safe, and injury-free while out there. A typical training program is 16 weeks long, with a mix of cardio and weight training, plus ascension-specific exercises to get used to the mountains you'll be going up. It's usually easiest for people to take on shorter workouts during the week and then longer, more intense workouts on the weekends when training.
Final Thoughts About Hiking the John Muir Trail
There's so much to love and be excited for when it comes to the John Muir Trail. Once you're finished with your adventure, you'll be able to say that you summitted the highest point in the United States, and you're bound to have tons of pictures of the countless gorgeous views, peaks, and lakes. Plus, you'll have had the chance to camp in many of the country's top backcountry campsites. Ultimately, it's a major accomplishment that's on the bucket list of many outdoors aficionados.
Now that you're armed with a lot of knowledge about hiking the John Muir Trail, it's time to start planning out your travel route! Get your hands on map packs and guide books about the trail for help creating your itinerary. Make sure to break the trail into daily hikes you'll be able to handle.
We've put together a John Muir Trail packing list to help you get even more prepared.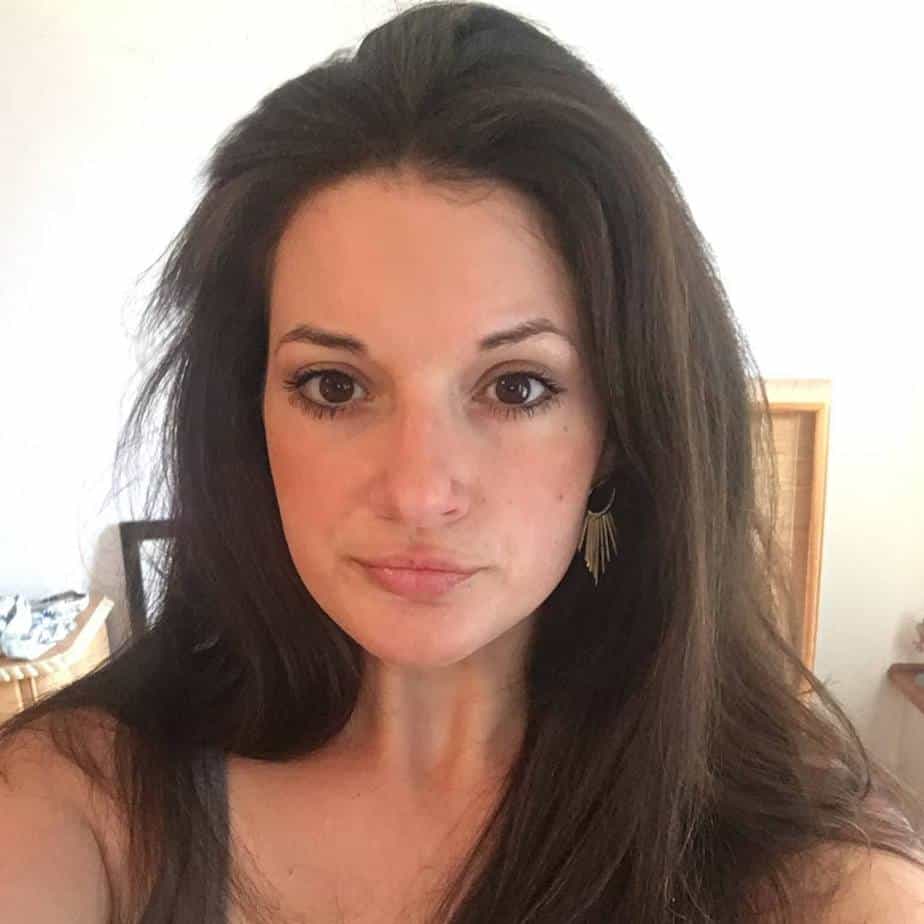 Lindsay is an adventurous soul and a columnist in New York. She's a frequent hiker around the park in the Hudson Valley. Her backpack and boots are ready when nature calls. She has figured out tricks that will make that uphill struggle calm your soul.