Every hiker, man or woman, adult or child, should carry a tube of lip balm with them on every outing.
Not only are chapped, cracked lips painful but being outdoors in the sun all day means sunburnt lips are a real possibility. Keeps your lips healthy and prevent the chances of sun damage or skin cancer by carrying one of these 5 balms in your pocket.
Carmex is one of the more widely available "heavy-duty" lip balms. The packaging isn't very fancy and it doesn't have a typical fruity smell but this product is still hugely popular as a go-to moisturizing balm that can tackle the most dried out lips.
Originally designed as a cold sore remedy, the Carmex formulation is incredibly powerful when it comes to moisture. The slightly waxy consistency ensures that your lips stay happy for longer by trapping in hydration. Carmex's formula is loaded with both medicinal and natural ingredients, such as aloe vera extract, beeswax, avocado butter, coconut oil, and more.
The brand chose to go with a base blend of various waxes, including candelilla wax, which gives the balm a higher melting temp. This benefit is important for hikers who will be keeping their lip balm products in their pockets on hot days. Carmex products also have sun protection, up to SP F15.
Carmex is a popular option for both men and women. It does however leave a shine to the lips when first applied or if applied heavily, which may be a downside for some. The somewhat medicinal smell can also be the fault of this product, although Carmex does offer some fruit-scented products like cherry, vanilla, and winter mint.
There are also 3 different containers you can buy this balm in a squeeze tube, stick, and the classic jar. For hiking, it is best to go with the stick version, as the jar can be messy and the squeeze tube is more apt to melting in very hot temps.
One of the best-known natural lip balm brands is Burt's Bees. You can find their balms almost everywhere and the majority of people are familiar with the name, as well as their easily recognizable packaging.
Burt's Bees has three main lip balms available, their classic beeswax balms, flavored balms, and Kokum Butter Ultra Conditioning balms. The majority of their balms come in twist tubes but the beeswax balms are also available in a squeeze tube and tin. As mentioned earlier, it is best to stick with twist tubes for hiking.
The classic beeswax balms are excellent for hikers that will be outdoors in mild weather. Its ingredients include beeswax, coconut oil, sunflower seed oil, peppermint, lanolin, rosemary leaf extract, soybean oil, canola oil, and limonene. The flavored balm's foundations are this same ingredient list, plus additional additives. Beeswax and beeswax blends have excellent staying power on the lips, plus they are a harder wax with a higher melting point.
Unfortunately, Burt's Bees balms don't have SPF protection, so these are best saved for hikes in cooler weather or on trails where you'll be in shade part of the time. Since these beeswax lip balms can be found in most stores, they are great to keep on hand since they are a superior and much more natural alternative to many other widely available brands.
Hurraw! Lip Balms | Amazon
Hurraw! Balm contains certified organic, cold pressed and mechanically extracted nut/seed oils and butters. Processed at low temperature, they retain essential nutrients and enzymes. Creating a superior but more expensive raw ingredient.
Buy at Amazon.com
We earn a commission if you click this link and make a purchase at no additional cost to you.
10/26/2021 12:46 am GMT
Hurraw! lip balm is one of the most natural lip balms you can find. All of their products are made of organic, fair-trade ingredients that are vegan-friendly. As their name suggests, these lip balms are also 100% raw, plus they come in a variety of amazing flavors.
There are four lip balm categories – Classic, Essential, Dosha, and Fresh. The Classic line offers the most variety, with flavors like cherry, root beer, chocolate, almond, lime, coconut, coffee bean, black cherry, and more.
The Essential line is made of three products- Unscented, Moon Balm (blue chamomile vanilla), and Sun Balm (tangerine chamomile + SPF 15). The Fresh line has a great papaya pineapple balm. The Dosha line is various blends based on Ayurvedic Dosha principles which include Vata Balm, Pitta Balm, and Kapha Balm.
Hurraw! balms are all buttery smooth, non-sticky, and won't leave a glossy effect to the lips. However, some flavors like the Classic Black Cherry does leave a color tint so shop carefully. The flavor's scents are overwhelming strong either.
Their formulas are extremely well blended, free from the graininess many other natural lip balms have. These balms also do well with high temperatures so hikers can throw one in their pocket for a day of adventuring without worrying about melted balm in their pocket.
It can be tough to find an effective basic balm that smells amazing and is still 100% natural but Hurraw! is really becoming a well-known name.
Taking a look at the label will show you just how amazing these raw balms are. The ingredients in their Sun Balm product, ideal for hikers thanks to the SPF 15, includes sweet almond oil, candelilla wax, cocoa seed butter, coconut oil, orange peel wax, castor seed oil, olive fruit oil, raspberry seed, sea buckthorn seed oil, pomegranate seed oil, sunflower, tangerine peel oil, chamomile flower extract, vanilla bean and 10% zinc oxide as sunscreen.
Kiehl's Facial Fuel No-shine Moisturizing Lip Balm | Amazon
This is a no-shine, moisturizing formula that protects thinner lip skin from dehydration. It goes on with a matte finish and is perfectly portable for use on the go. It protects thinner lip skin from dehydration.
Buy at Amazon.com
We earn a commission if you click this link and make a purchase at no additional cost to you.
Everyone gets chapped lips but men are often more apt to cracks and dryness since they don't often take care of their lips as women do. As an example, many women probably use lip balms on a regular basis while men may shy from using these products. One of the most common complaints of balms is that they leave a shine or "glossy" effect which some men find to be unappealing. Thankfully there are options for men (and women!) that fall into that category.
Kiehl's is all about skin, body, and hair care but they also have products designed with men in mind. One of their lip balms that is popular amongst a wide range of people, both men, and women, is Kiehl's Facial Fuel No-Shine Lip Balm. If you're a guy that hasn't had luck finding a more robust, moisturizing lip balm that leaves nothing but a matte finish, this is it.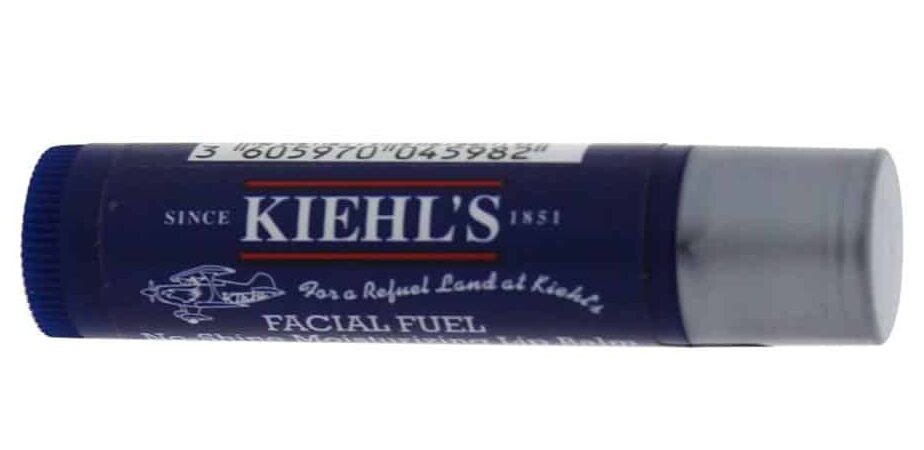 The Facial Fuel balm is designed to both prevent chapped lips and dryness as well as help heal cracks that are already present. The main ingredient in its formula is shea butter which is a natural fat commonly used in cosmetics due to its intensive moisturizing capabilities.
Beyond Coastal Active Lip SPF 15 Balm | Amazon
Daily moisturizing lip balm with NATURAL inactives. Keep your lips soft and beautiful. True broad spectrum UVA/UVB coverage for complete sun protection. Rich in NATURAL anti-oxidants.
Buy at Amazon.com
We earn a commission if you click this link and make a purchase at no additional cost to you.
Beyond Coastal is a brand developed by Shawn Beiga, a passionate skier and swimmer, and focuses on sun protection. Having spent a lot of time in the sun, it was easy for Beiga to see where the sunscreen market had its faults. It was also a great opportunity to create a high-quality lip balm that would offer just as much UV protection as body sunblock lotion does.
Beyond Coastal offers four different lip balms- Citrus Grove, Mint Leaf, Vanilla Bean, and Cherry Blossom. All of their balm products are rated as the #1 non-mineral balm by the Environmental Working Group. Each has SPF 15 which protects against UVB as well as UVA, thanks to the use of Avobenzone. SPF 15 will block 93% of UVB rays which is excellent for hikers and other outdoor enthusiasts.
There are only 11 ingredients in these lip balms, which is impressive. All of the ingredients were chosen carefully for their moisturizing and protective qualities.
The formula in the Citrus Grove includes cocoa seed butter, vitamin e oil, coconut oil, shea butter, aloe vera, yerba mate leaf extract, beeswax, orange oil extract, octocrylene, octinoxate, and avobenzone. Beyond Coastal is free of oxybenzone, parabens, and empty fillers. These balms are also gluten-, cruelty-, and fragrance-free.
The Final Twist
Caring for your lips is more than making sure they look good. Dehydrated, cracked lips are painful and excessive exposure to sunlight without protection is just as potentially harmful as spending all day in the sun with no SPF.
When you're out on a hike, you want to keep your body as healthy and happy as possible to ensure you can focus completely on the nature around you. A simple tube of quality lip balm in your pants or backpack pocket is definitely essential.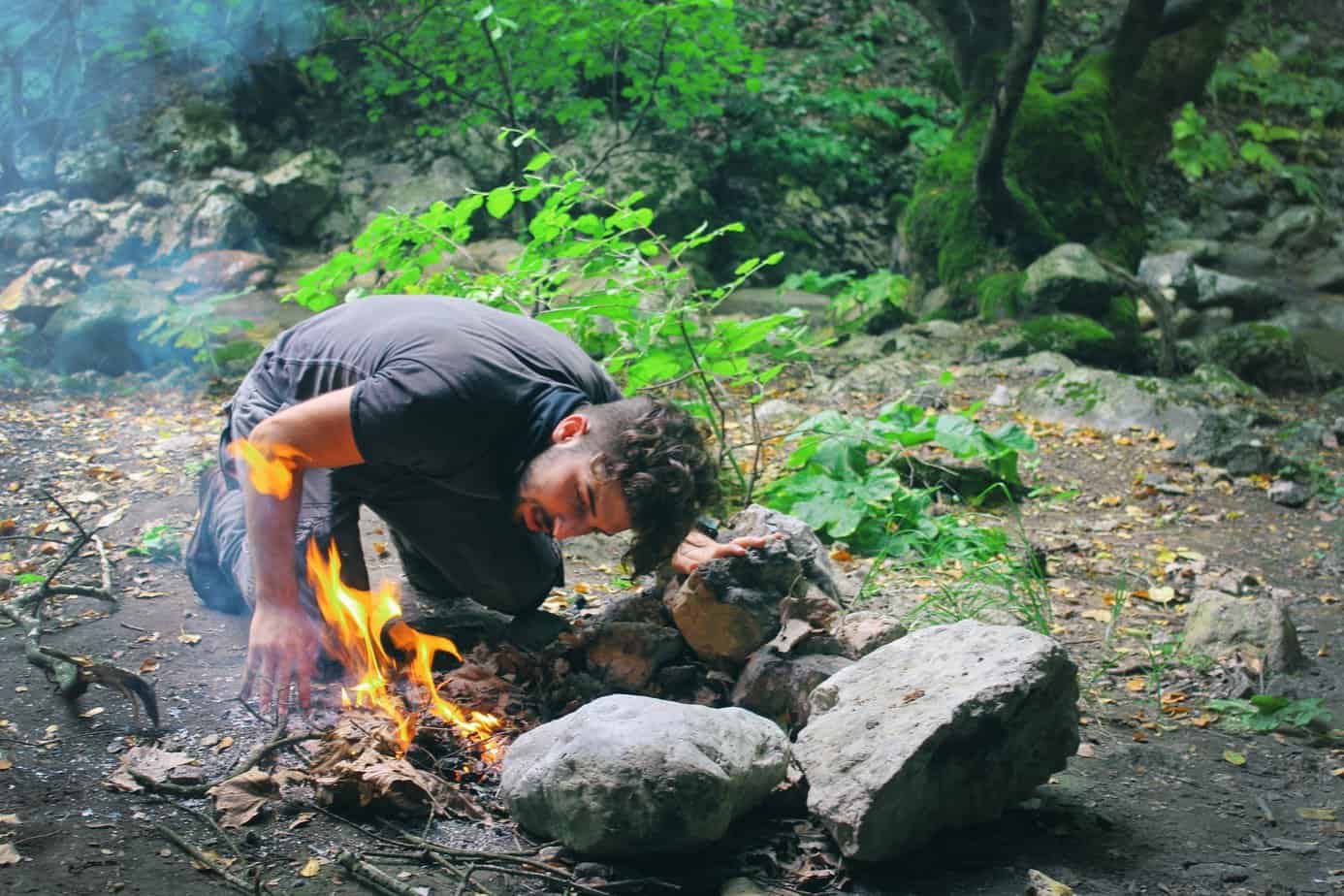 Sam Hardy is an outdoor enthusiast with a penchant for survival skills. He writes about the great outdoors and his favorite equipment here.