Arc'teryx is one of the top outdoor clothing brands in the world. It's known for its build quality and dedication to the craft. Although it may not have the "fashion" profile of a brand like North Face or Patagonia, Arc'teryx is often worn by professional climbers, skiers, and athletes internationally.
The company was founded in Canada by Dave Lane in 1989, who had a passion for exploring the outdoors. Today, the company has grown to over 1,000 employees around the world and is in over 3,000 retail locations.
The company's name and logo, Arc'teryx, is named after the first bird on Earth, the Archaeopteryx lithographica. The brand was created to represent the evolution of Animalia, and metaphorically represents the evolution of clothing design.
What is the Best Arcteryx Rain Jacket?
Today, Arc'teryx tests its products with engineers, designers, and artists who love to explore the outdoors. The Coast Mountain Range of Canada, where the company's headquarters are located, gets over 178 days of rainfall a year, allowing the perfect conditions to test and refine their products. If you get an Arc'teryx jacket, you can be sure it will have your back and hold up when the tough weather hits.
What is Jacket Layering?
In order to properly grasp the concept of a "rain jacket," I first want to break down how jacket layering works. These are the different sections of your getup that you'd wear, depending upon what conditions may or may not arise.
Base Layer
The very first layer that a person may wear is commonly known as the "base" layer. This layer generally involves a material that helps wick moisture from the skin.
Common fabrics include polyester, nylon, wool, and silk. The goal with the base layer is to prevent control moisture and prevent sweat from building up. Materials such as cotton wouldn't be a good base layer, because they absorb moisture. This can create problems when it's cold outside and you're trying to retain heat.
Insulation Layer
The second layer a person might wear is known as the "insulation layer." This layer's goal is to retain body heat and protect from the cold. This layer is generally a bit bulkier, as it's usually the powerhouse of your warmth system. Fleece and down jackets are best for this layer, as they can reflect the heat back into your body.
Shell Layer
The top layer is known as the "shell layer," and is what is traditionally called a "rain jacket." These jackets are what I will be focusing on today in this article. This layer is known for blocking the physical elements, such as rain, wind, and snow.
At the same time, this lightweight layering can be easily slipped on or off. Shell jackets (or "rain jackets") can have a varying level of features, depending on the specific jacket. Some provide more insulation, some fold up smaller, and some have more organization pockets than others.
Depending on how severe the weather conditions are, you may wish to pair your rain jacket ("shell layer") with a base and/or insulation layer.
Factors to Consider
Now that you understand how Arc'teryx categorizes their rain jackets (under the term "shell jackets,") let's dive into some specific components to look out for.
Water Resistance
The first and most obvious feature to look out for in a rain jacket is its level of water resistance. Some jackets have better systems for repelling than others.
The important things to look out for are the zippers, the hoods, and the type of repelling the jacket can do. Some rain jackets can only withstand light misting, while others are built to hold up against torrential downpour.
Insulation
The next feature to look out for is the rain jacket's level of insulation. If you live in a warmer climate, this might not matter as much- but if you live in a place that gets cold often, the level of insulation can be a game-changer.
For example, a rain jacket with solid insulation can keep you warm even if you forget a base layer or insulation layer. Look out for rain jackets that are a bit thicker if you're in the market for solid insulation.
Breathability
How well can your rain jacket circulate moisture? If you're planning on doing intense physical activity with your jacket on, this category is essential. There's no point in having a rain jacket to repel water on the outside if it's simply building up on the inside from your sweat. Look for rain jackets built with Gore-Tex or similar materials that are designed to wick moisture.
Is having an adjustable hood worth it to you? If you plan to be in downpour conditions, having a hood that can squeeze up tight around your face can be a game-changer.
Weight
What are the benefits of having a lightweight rain jacket? There are a few answers to this question. For one, the lighter the jacket, the easier you can throw it in your backpack or purse and not have to worry about excess weight. Lightweight rain jackets are also beneficial when you're doing high-intensity activities like trail running, mountaineering, or hiking.
Best Arc'teryx Rain Jackets
Now that we're familiar with what to look for in a solid rain jacket, I'm going to break down my top five favorite rain jackets for both men and women.
Men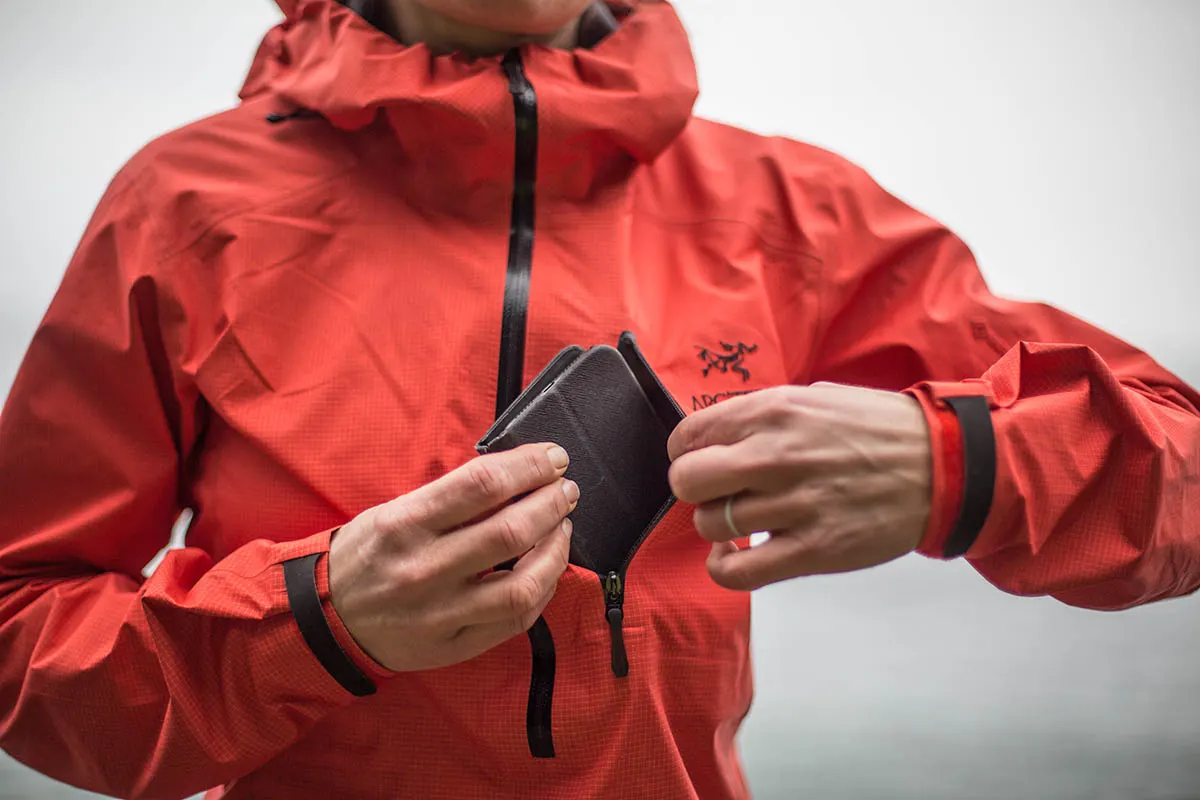 The first jacket I want to highlight is their top-tier rain jacket. The superlight, Gore-Tex shell jacket was specifically designed for those who like to send it outdoors. Whether you're scaling a 14er in Colorado or hiking through a rain forest in Washington, the Alpha SL Anorak is sure to keep you dry.
The best thing about this jacket is that it only weighs 210 grams, and is made with Hadron™ fabric, which is designed to resist abrasion more than jackets that weigh twice as much.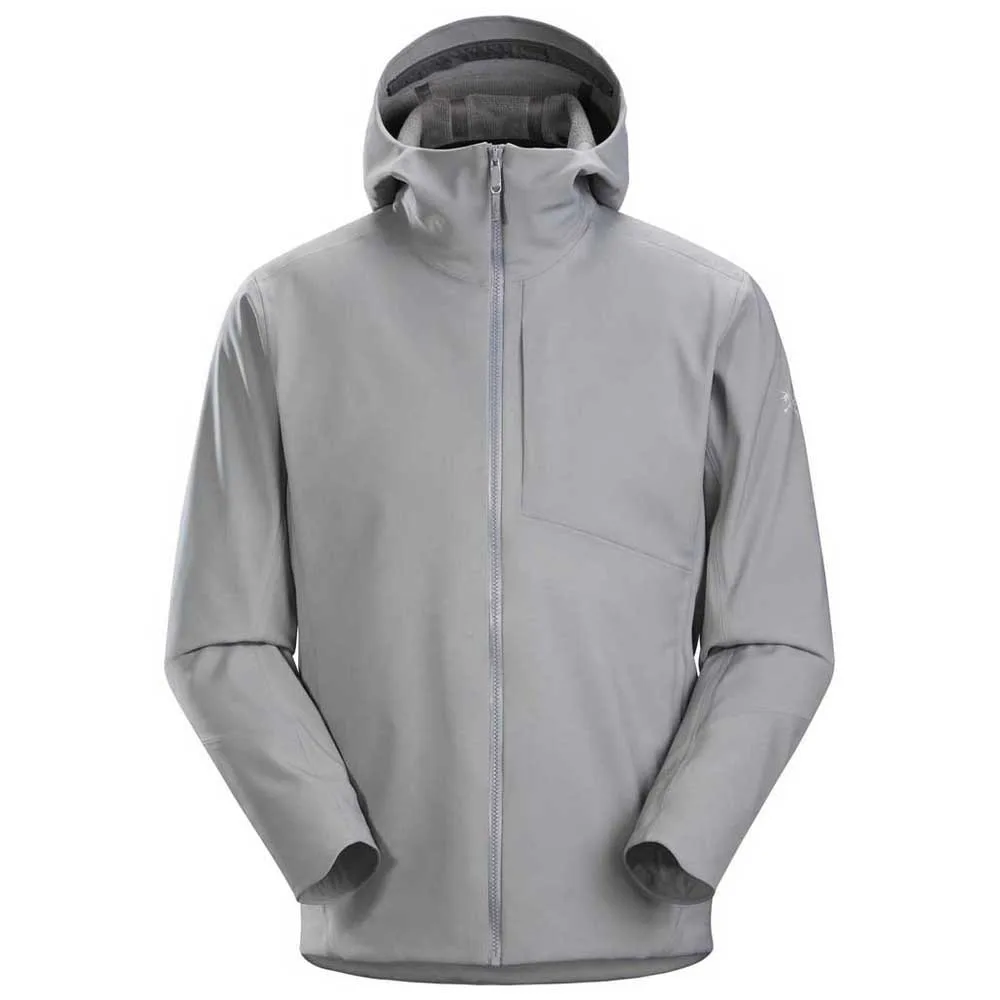 If you're in the market for something that's more of an everyday jacket, the Sawyer Softshell could be the jacket for you. This jacket is lined with Gore-Tex Infinium, which is designed to repel water and wind while remaining quiet and soft. The material is highly breathable and could provide solid warmth if paired with a reliable base. It's perfect for urban adventures and sports a zippered chest pocket to protect your keys and/or smartphone.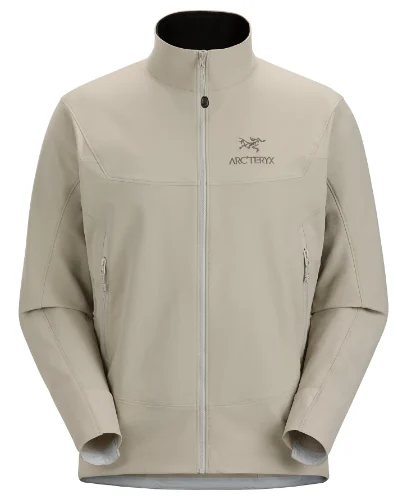 The next jacket on my list is the Gamma LT Hoody, which is a step down from the Alpha SL Anorak jacket. It's not quite as "intense," but is perfect for outdoor hikes and adventures. The outer material is waterproof and windproof and stretches to allow a full range of movement. My favorite part about this jacket is how light it is, which means it's great to throw in your backpack on the way out in case an adventure arises.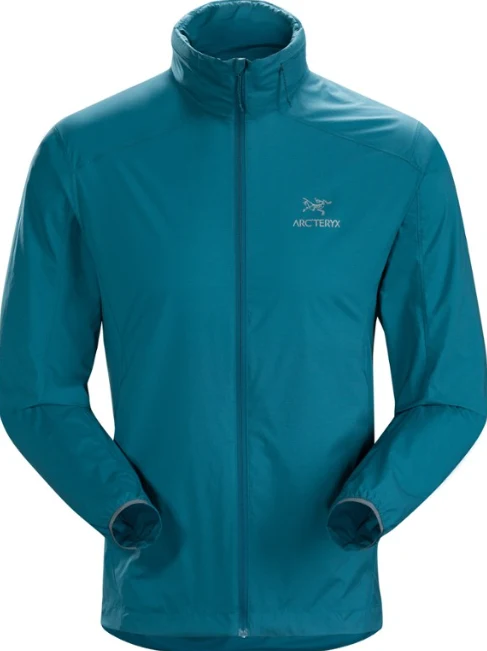 If you're looking for a jacket that's ultralight and minimalist, the Nodin Jacket is for you. Its full-coverage StowHood™ allows the jacket to be folded entirely into the hood when not in use, making it small enough to bring almost anywhere.
Although the jacket has a DWR treatment to stand up against light precipitation, the jacket wasn't created for intense rainfall. I like to think of it as a backup jacket for small hikes, just in case things get a little misty.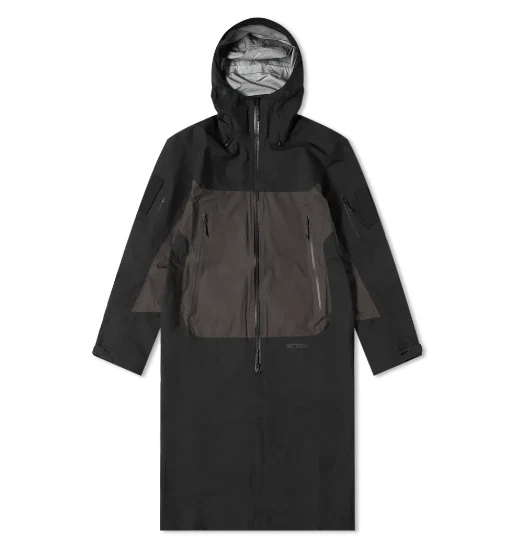 The final men's rain jacket I would like to highlight is the Dume Coat. Taking inspiration from the traditional trench coat, this sleek redesign was created to look stylish and maintain function. It's lined with GORE C-KNIT™, which elevated the jacket's breathability and comfort. The jacket comes in two colors- black or white and is guaranteed to stand out in the streets.
Women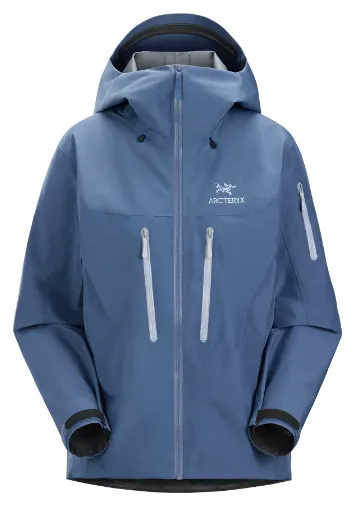 The Alpha SV Jacket is specifically designed for those who love pushing their limits in the outdoors. Whether you're sailing through a Pacific storm or hiking through the swamps of Louisiana, this jacket will have you covered.
The rain jacket is lined with Gore-Tex Pro, which is able to withstand the most abrasion out of any jacket, and also has a built-in RECCO® reflector to help in search and rescue situations. My favorite part about this jacket is how dynamic it is- the movement construction lets you glide effortlessly across rough terrain.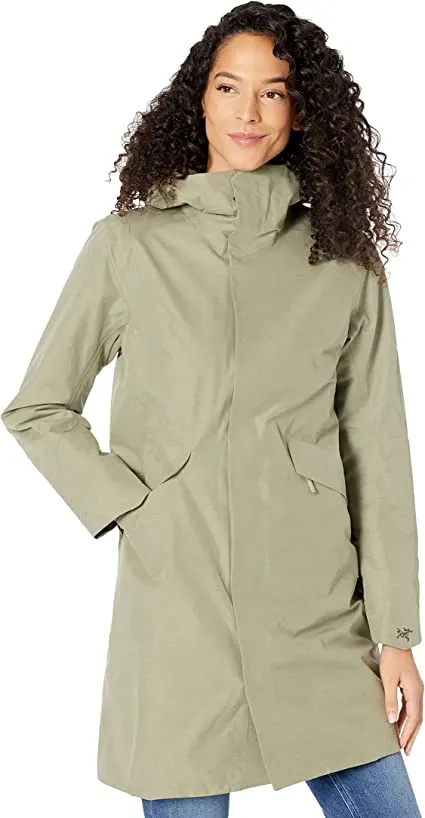 The Andra Coast is a long rain jacket perfect for withstanding urban rain and/or snow showers. It's lined with GORE C-KNIT™technology, which is designed to keep you dry while staying soft and quiet. The rain jacket also has a nice, long finish, letting you look progressive while staying protected. It comes in three stylish colors, black, white, and light purple.
If you're looking for a jacket that's good for everything, the Beta LT Jacket is for you. This ultralight jacket boasts a powerful Gore-Tex lining to protect a wide range of activities from rain. The long hem even fits comfortably under a harness. The great thing about this jacket is that it has StormHood™ technology in its hoodie, which helps increase your line of sight while keeping your face dry.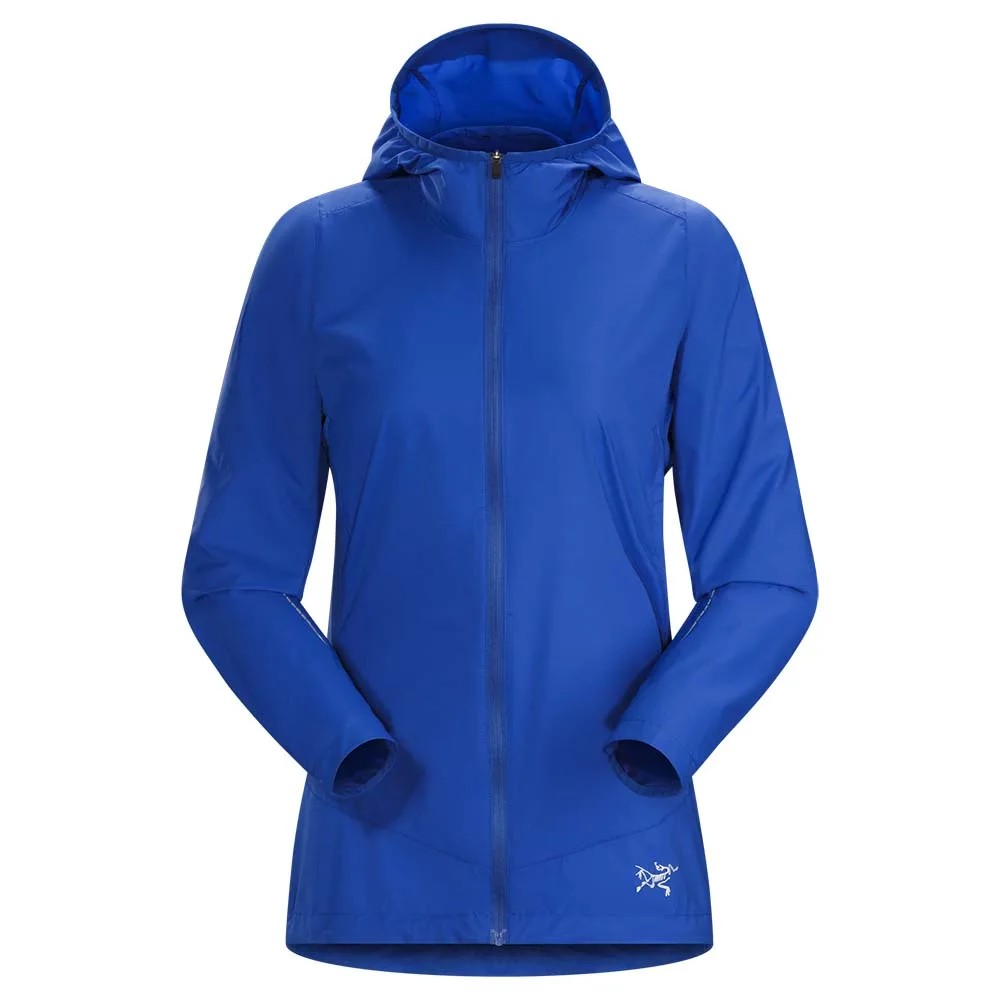 The Cita Hoody is perfect for those who want a minimalist jacket that can fit anywhere, and be taken out in the blink of an eye. It's perfect for trail running, short hikes, or quick adventures. The jacket guards against light precipitation, so keep in mind it isn't ideal for snowstorms. The ventilation in the jacket is top tier- it's made from synthetic fiber, and has mesh created for increased airflow.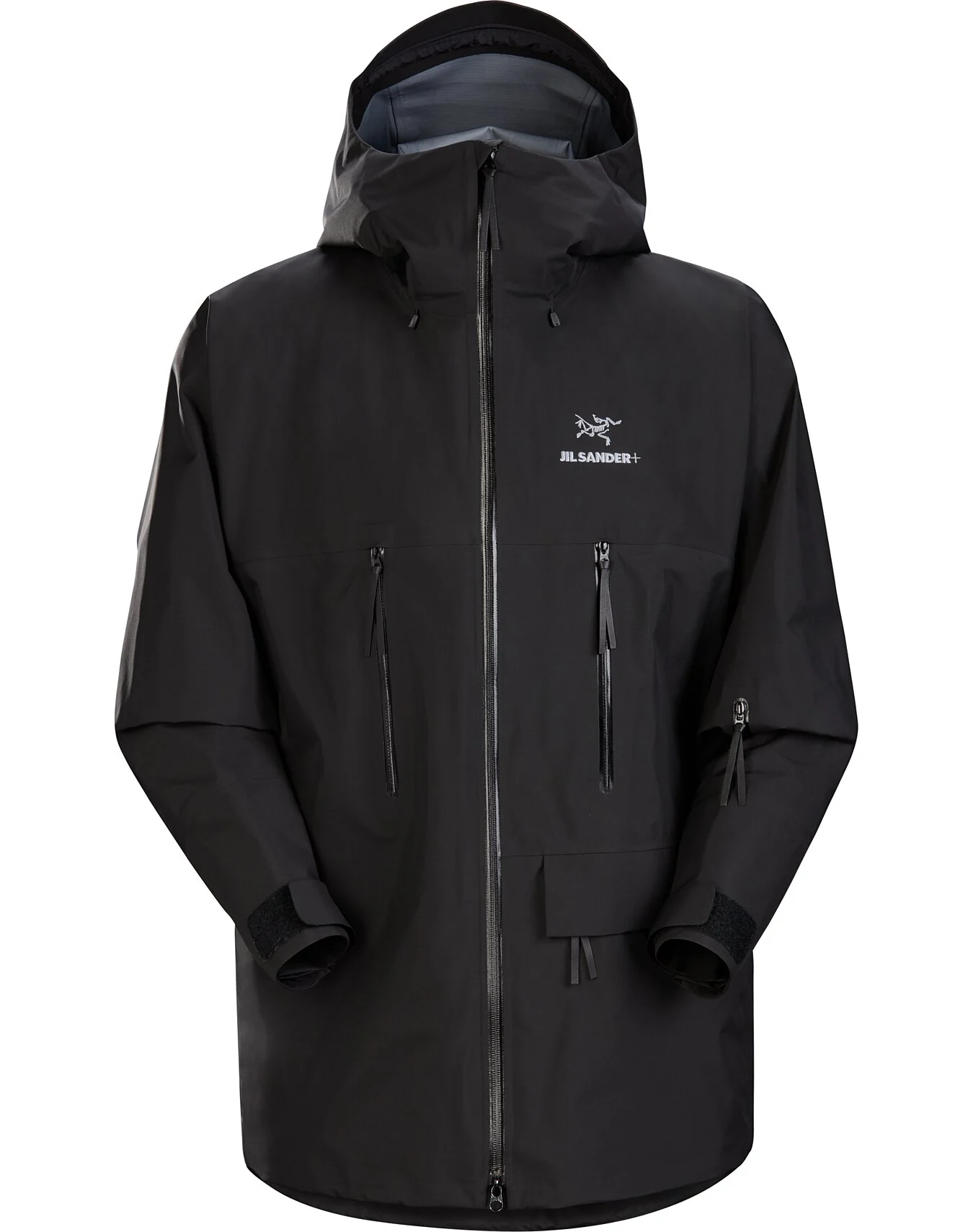 The Jil Sander+ Jacket was designed for those who want high fashion and reliability all in one. Created with Gore-Tex Pro, the rain jacket has heavy abrasion resistance and is completely waterproof and windproof. The jacket also boasts a full leather panel, has StormHood™ in its hoodie and has a solid zipper system for proper ventilation when needed.
FAQs about The
Best Arcteryx Rain Jacket
Question: Does Arc'teryx own its own factory?
Answer: Yes, Arc'teryx is the only major outdoor clothing company that has its own factory. The facility is called the Arc'One, and it is located in North Vancouver, Canada. The factory was created to invent products that wouldn't be possible with machines used at other facilities. The 243,000 square foot factory even has its own machine shop, to design new and innovative products.
Question: Is Arc'teryx sustainable?
Answer: Arc'teryx has a variety of measures in place to ensure its brand is on the cutting edge of sustainability. In addition to animal welfare and fair trade policies, Arc'teryx also has several products that are designed with repurposed and responsible materials and accepts gear donations. On occasion, the company also participates in local environmental activism.
Question: What are gusseted underarms?
Answer: Guesseted underarms are a lighter, stretcher material that is put in the underarms of a jacket. It's specifically designed to increase mobility and airflow. Look for specific lightweight models, such as the Gamma LT Hoody, if you're interested in this feature. It can make a big difference if you're planning on doing hiking or mountaineering with the jacket on.
Question: Is Gore-Tex in Arc'teryx rain jackets?
Answer: The correct answer is that Gore-Tex is in some of the rain jackets. Gore-Tex is a fabric made to repel water and allow breathability at the same time while providing a layer of insulation. It's well-known for collaborating with high-end outdoor clothing brands. Check the label on a specific jacket to see if it was built into that piece.
Question: Does Arc'teryx have a lifetime warranty?
Answer: No, it does not. What it does have is a limited warranty based on the standard life of the product, which is listed on their website here. But rest assured, its products are designed to last for a very long time under severe weather conditions. There's a reason mountaineers use Arc'teryx to climb mountains like Everest, Kilimanjaro, and Denali.
Question: Do Arc'teryx rain jackets have helmet-compatible hoods?
Answer: Yes, they do, and they have a whole branded label of helmet-compatible jackets! Be sure to look out for the StormHood™ logo that appears on models like the Alpha Anorak series. These jackets are designed specifically for comfortable helmet movement under the jacket during activities like skiing, biking, or climbing.
Best Arc'teryx Rain Jacket – My Choice
The Sawyer Softshell for Men, and the Andra Coat for Women
Let's be honest- if you're an avid explorer, you want to have a jacket for rain, and a separate jacket for snow. That's why I think the Sawyer Softshell and the Andra Coat are the best options for your rain setup. They're specifically designed for urban environments and are lined with the proper Gore-Tex to stay waterproof, soft, and silent. They're not too overkill, but boast enough features to get the job done and look stylish at the same time.
Whatever jacket you choose, you can be sure it'll protect you for years to come. Arc'teryx may be the best decision you make all month.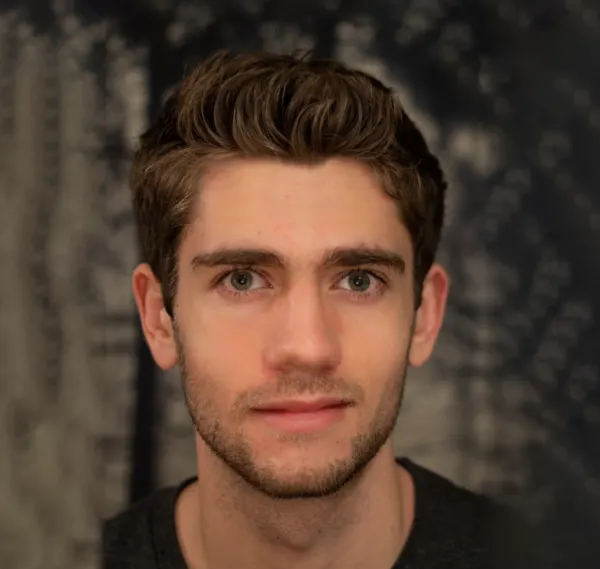 Nicholas is an adventure photographer who's been traveling North America for the past four years shooting landscapes from Washington all the way down to El Salvador. His passion for photography and the outdoors started in Colorado, where he grew up exploring its vast mountain ranges. Today, he hopes to share his lifelong experience with the outdoors with others and hopes to inspire people to explore more.