The Lifesaver System brand was developed as a solution for clean water shortages during emergencies or in third world countries. They have a few bottles available, with the 4000UF bottle being a nice introduction to a portable filtration system.
Specs and Design of the Lifesaver 4000
There are four main features or selling points to the Lifesaver 4000UF bottle:
The UF cartridge in the bottle can filter out the smallest waterborne viruses (down to 15 nanometers) something no other portable bottle could do.
Has the best flow rate of any other portable water filtration system on the market.
Built-in FAILSAFE technology essentially shuts off the bottle when the filter cartridge is no longer good. This prevents accidental ingestion of unclean water if you lose track of how many liters you've already filtered or how long you've had the cartridge.
Very simple to use- just fill the bottle with water, pump the bottle to activate the filtration functions, and drink.
Lifesaver claims to be the "world's first and only portable water filter to instantly filter out ALL waterborne viruses, bacteria, cysts and parasites, without the need for chemicals, power, mechanically advanced disinfection or UV light." The Lifesaver technology used is believed to remove some of the smallest known waterborne viruses, like the parvovirus.
Other details include:
Operating temperatures are 32F to 122F
Storage temperatures are 14F to 140F
Bottle has 750ml capacity
Bottle weighs roughly 22 ounces empty (including filter cartridge)
Chew-proof, replaceable mouthpiece
Watertight life with snap-fit cap seal (also replaceable)
Pump system includes tube and "twist and lock"handle
Clear durable, protective bottle shell
Anti-slip base on bottom of bottle to prevent dropping or sliding on slick surfaces
2 year warranty
Overall the bottle is nicely designed with the main bottle being clear and double-walled. The cap is yellow and the removeable base and lid are black. It is a very durable, heavy-duty bottle so it isn't very lightweight.
Purification Ability
The 400UF bottle has a UF (ultra-filtration) cartridge already installed in the bottle. As the name suggests, this filter cartridge is able to purify 4,000 liters of water. Lifesaver estimates that the cartridge will last about 3 years and 7 months before needing to be replaced- based on WHO guidelines of 3 liters of drinking water per day per adult.
In addition to the UF cartridge, Lifesaver recommends using their activated carbon filters with the 4000UF bottle. These carbon filters aren't required for safe drinking water but do have benefits. Essentially the main UF cartridge cleans the water while the activated carbon filter will fix up any leftover contaminants and flavors.
Activated carbon filters are able to reduce chemical compounds like pesticides, remove heavy metals and residue from endocrine disruptors. Bad flavors or odors from water containing something like sulphur can also be reduced.
Unlike the main UF cartridge, the activated carbon filters are only recommended for 250 liters of water before needing to be replaced. Going by WHO guidelines again, this means one filter should last about 2 ½ months. These carbon filters are sold separately and are also included in the two different 4000UF bottle kits.
A nice feature of the Lifesaver filtration system is that the replacement UF cartridges are sealed in military-grade foil packaging for longevity. Unopened the cartridge can be stored for a maximum of 10 years.
If the package has been opened the cartridge will still be good for another 3 years, so in total it has a 13 year shelf life. Even though the foil packaging does offer a lot of protection for the cartridge, it's still a good idea to store extra cartridges in a cool, dry place out of the sunlight.
*More on these filtration claims at the end of this review*
Versatility and Accessories
The 4000UF bottle is versatile in the way you can customize your water filtration experience. Aside from just buying the bottle, there are also three different kits for the 4000UF size: the "Starter Kit", the "Now and Then Kit" and the "Carbon Life" pack.
The Starter Kit comes with:
A 4000UF bottle
One pre-installed UF cartridge
Four activated carbon filters
Two pre-filter disks
Two chew-proof nozzles
A bottle strap and protective pouch
The Now and Then kit includes:
A 4000UF bottle
Two UF cartridges (one pre-installed)
One activated carbon filter
The Carbon Life Pack includes:
A 4000UF bottle
16 activated carbon filters
Another advantage of the Lifesaver 4000UF bottle is the number of accessories you can get for it. It is less expensive to buy one of the 3 kits rather than buying the bottle individually and adding accessories, so keep that in mind.
Accessories you can purchase include:
Additional filters – the UF cartridges and the activated carbon filters
Replacement nozzles and caps
Replacement water bottle shells (in the event you damage the bottle)
Replacement bottle pumps
Bottle carrying strap
Two different bottle pouches – black and desert camo
If you bought the 4000UF Starter Kit and have run out of the contents or only bought the 4000UF bottle and want to make your own kit, the "Lifesaver Bottle Consumables Pack" would be useful. It comes with just:
8 pre-filter sponges
8 chew-proof nozzles
16 activated carbon filters
A bottle carrying strap
A silicone grease pot
Having access to a lot of replacement accessories is a huge benefit since you won't have to buy an entirely new bottle just because you may have cracked the shell or damaged the cap.
Disadvantages of the Lifesaver Bottle
There are a few disadvantages or complaints for the 4000UF bottle.
One common complaint is water leaking from the cap. It's difficult to say whether this is a user error or not but some find that after a few uses their bottle begins to leak water. This can be a real annoyance if your bottle starts to leak inside your backpack. Another irritation some experience with this bottle is a plastic taste to the water. This problem can also be found in other portable water bottle filtration systems.
User errors aside, there are two more downsides to the design or overall capabilities of this bottle. You may have noticed in the specs that this bottle is not recommended for filtration use in below freezing temperatures, rendering it useless for people who wanted a portable filter for winter activities. For being a bottle that could be used in "survival" or emergency conditions, this is a problem.
A final problem with design is that the outer shell of this bottle is quite fragile. It is a rigid plastic that is likely to shatter or crack if dropped. Again, this is a problem for a bottle that is marketed as a solution for emergencies or survival situations in which you need to make your own clean water.
Of course there are replacements shell on the website but that isn't going to help you in the event your bottle breaks during a natural disaster.
Should You Buy It?
Unfortunately, not right now.
In October of 2015 Lifesaver released a .PDF warning notice about the larger Lifesaver 6000uf, saying "Whilst the 6000uf Bottle passed the bacteria and cyst removal testing it did not pass the virus removal testing. " Obviously this is a serious issue and cause for concern.
Although this particular issue was attributed to the 6000UF bottle, Lifesaver "recommends that users refrain from using LIFESAVER water filters particularly in areas where virus infection is suspected, until notified otherwise by LIFESAVER. " The warning notice also clearly advised all retailers to cease sale of their bottles until further testing is able to be done. Unfortunately you can still find retailers, such as Amazon, selling bottles.
The notice stated it shouldn't take more than 2 or 3 weeks to sort out this problem but so far there has been no word on whether the 4000UF is now safe to use again. It seems as though the company suffered a tremendous loss and reputability, so they are now planning to relaunch their brand. Their website is down for maintenance.
With the issue of testing concern it is best to skip on the Lifesaver 4000UF bottle for now. Perhaps in 2016 the brand will successfully relaunch and this once great product will be available again. Overall this bottle is designed really well but the brand needs to improve the quality.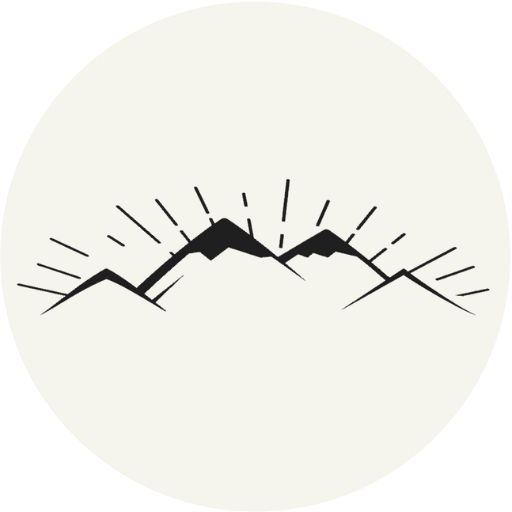 The All-Outdoors Guide team is comprised of enthusiastic experts that enjoy helping others that aspire to be better at outdoor fun. Part of that is making sure you have the right gear and information when it's time to go out and have fun. Some of our team have accomplished amazing feats like climbing 6000 feet to the top of mountains, others have explored every dirt trail they could find and we even have some people that have backpacked solo on various continents. No matter what our readers want to learn and do, our team is here to help them accomplish those goals.