Asolo is a popular footwear company that creates a range of different shoes but their hiking boots are some of their most popular. The Italian company has been around for nearly 4 generations now and they continue to innovate. They have a strong fan base and are well-known for their use of quality materials that combine a little of old-world durability with new technological advances.
One of their more versatile hiking boot models is the Fugitive GTX. They are ideal for those that enjoy hiking, walking, or spending a significant amount of time outdoors for work or leisure. These hiking boots are perfect for all-year wear, even into moderate winter temps. Its combination of being lightweight, versatile, and beautifully designed really shows Asolo's skill at creating outdoor footwear.
If you've been looking for some new boots that are comfortable, long-lasting, reasonably priced, and can do a little of everything, you may want to consider these.
Specs and Features of the Fugitive GTX
The Fugitive GTX may look like any other hiking boot on the market, but upon closer inspection, you can really see why these boots are so popular. Here are the basics you need to know about this model.
Details:
Designed for 4 season hiking and walking activities
Sizes 6 to 13 with half sizes for all (UK sizing)
Three color options – Cendre/Gunmetal/Rosso, Wool/Nero or Nero/Gun Metal
Materials:
Upper – 1.6mm & 1.8mm water-resistant suede + high tenacity Cordura nylon
Last – Duo Asoflex Man (TPU)
Lining – Gore-Tex Performance Comfort membrane
Footbed – Asolo Lite 2
Outsole – AsoloSyncro (rubber + PU)
Rubber toe cap
Rubber heel
Features:
Super lightweight at roughly 3 lbs
Sturdy shank offers torsional control
Reinforced rubber toe and heel for protection
Classic over the ankle height
Traditional lacing system
Gore-Tex Performance Comfort keeps feet cool and dry
Asoflex midsole provides shock absorption
Combination of leather and nylon keeps things light but tough
These boots may not have the same lengthy feature list of others in its class but not because it lacks quality. Rather, Asolo gave these boots everything they need to perform day in and day out without failure, with none of the extra bells and whistles that all add to cost and weight.
Advantages of the Fugitive GTX
There are quite a few reasons to buy these boots but they call all be summed up in these three major strengths.
Comfortable with a Short Breaking in Period
The fit of Asolo boots is famous and for good reason. Each boot is designed with anatomical gender differences in mind. The Fugitive GTX is specifically designed to fit the average man's foot nearly perfectly.
Details like the way the foot naturally flexes as well as using measurements for forefoot, arch, heel height, and shape are taken into consideration. The thorough design is a huge reason why you'll find numerous reviews that state how incredible these boots feel, even right out of the box.
The lasting board is Asolo's Duo Asoflex technology made especially for the average man's foot anatomy. It is made of a carbon fiber material which reduces weight while improving overall support and stability. The top of the last is covered with a layer of neoprene for insulation and shock absorption.
It's safe to say that all hiking boots need a breaking-in period, but many customers have found that these boots are incredibly comfortable right out of the box. After only a couple of days of wear, they were able to go on long hikes without a problem. It isn't possible to say everyone will experience this but there is quite a history of these boots not causing blisters or any soreness normally associated with new hiking boots.
Durable and Long Lasting
These boots are tough. The upper of the Fugitive GTX is a solid piece of 1.8mm split-grain suede leather, with smaller pieces of the upper being made of 1.6mm leather and nylon. This combination looks great and isn't going to get torn up in the backcountry.
Asolo used the Gore-Tex Performance Comfort lining which is waterproof yet breathable. The lining is extremely durable and isn't prone to wearing out in spots such as the heel. These shoes may be a pleasure to wear but the skeleton of the boot really makes this model last for a number of seasons.
Versatile and Multi-Season
As any good hiking boot should have, the sole of the Fugitive GTX is technical but without an overly aggressive tread. The lugs are self-cleaning and designed to handle a variety of terrain as well as weather conditions. The rubber toe rand helps protect the wearer's toe and reduces damage to the shoe while traversing rocky terrain or traveling through thick brush. This boot also has a reinforced rubber heel.
Asolo sells this boot as a hiking or walking boot for summer to winter. With the help of the Gore-Tex lining sweat and moisture are kept at bay in warmer weather. These boots offer some natural insulation in the cold, making them appropriate for more mild winter activities. This is especially true when paired with high-quality socks.
Overall you can really do anything in these boots. They are great all-rounders and are so comfortable you might be tempted to wear them on your daily walks like so many other fans.
Disadvantages of the Fugitive GTX
It's safe to say that even the best boots out there have some weaknesses. Two complaints of the Fugitive GTX are that they:
Tend to Be Narrow Fitting
While the fit of the Fugitive GTX boots tends to be a huge selling point, some have actually found it to be a problem.
Asolo's Duo Asoflex technology is based on averages, as mentioned before. This means that majority of men will find the boots to fit very well. However, it almost means that men whose feet do not fall into the "average" category can have problems.
For example, those with very wide feet, very high or low arches, or with a particularly wide or narrow heel may experience discomfort. It is recommended to get a half size up from your normal casual shoe size and this can help. If you are unsure of whether to size up, contacting Asolo directly for assistance if your best bet.
Lack Wet Traction
The tread and lug depth of the Fugitive GTX is versatile, ideal for a variety of activities. While it's difficult to find complaints about the sole, some customers find that the traction is disappointing in wet conditions.
Crossing small streams, hiking over wet leaves or rocks, or walking through muddy areas can leave some feeling like they can trust the shoe. These are designed as all-season shoes so they should be able to handle wet terrain, but it seems that Asolo misjudged how aggressive the tread should have been. This issue shouldn't be the sole reason to skip on these boots, but it is something to consider.
Despite the two small downsides of the Fugitive GTX, these boots are still highly rated and recommended. Any outdoor enthusiast could use a quality pair of lightweight boots.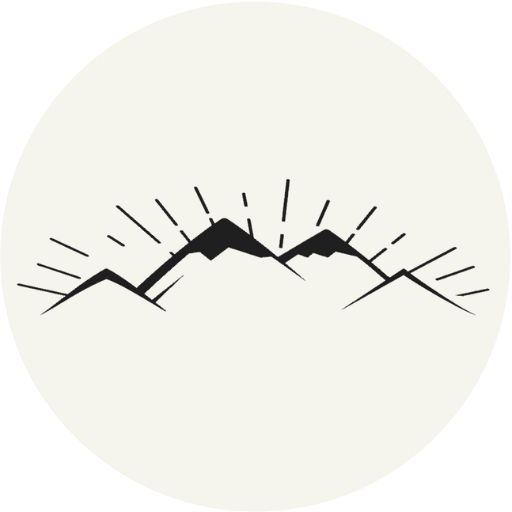 The All-Outdoors Guide team is comprised of enthusiastic experts that enjoy helping others that aspire to be better at outdoor fun. Part of that is making sure you have the right gear and information when it's time to go out and have fun. Some of our team have accomplished amazing feats like climbing 6000 feet to the top of mountains, others have explored every dirt trail they could find and we even have some people that have backpacked solo on various continents. No matter what our readers want to learn and do, our team is here to help them accomplish those goals.