One of the single most important aspects of staying healthy and safe on the trail is access to fresh, clean water. Even though there are natural water sources far out in the country that are fairly clean and safe, it's never a good idea to risk your health and ruin a trip by drinking unfiltered water.
There are a ton of incredible high tech water filters on the market but sometimes all you really want is a compact, basic device that is long lasting and trouble-free to use. Sawyer is a well-known, innovative company famous for its water filters. Although the brand has a few different water filtration systems, their MINI water filter is particularly impressive.
Compact ultralight-style handheld water filters are more popular than ever and the MINI is one of the best. You'd be hard-pressed to find a more economical high-performance water filter. If you're in the market for a new water filter, this one should be at the top of your list.
Features of the Sawyer MINI:
The Sawyer MINI is one of the best water filters of its kind on the market. Despite being so popular it's not a super high tech device but does what it needs to extremely well. Some of its features include:
Won awards for '14 Gear of the Year by TrailRunner and '14 Best Buy award by OutdoorGearLab
Featured and recommended by Bear Grylls in his show Running Wild
Built with a hollow fiber filter (up to 100,000 gallons per cartridge)
Removes all types of bacteria, E. Coli, Giardia, Cholera and Salmonella Typhi, and cryptosporidium
Weighs only 2 oz and fits in your hand
Available in blue, green, orange, pink, black or a multi-pack
Comes with the MINI filter and Tip Cap, a 16 oz. squeeze pouch, a 7″ straw and a cleaning syringe for backwashing
Retails for $25 on average
The Sawyer MINI is quite an impressive little filter and very simplistic in design. It is also one of the easiest handheld filters on the market to use.
How to Use the Sawyer MINI:
The Sawyer Mini is recommended for use in truly any application. Aside from hiking, camping and other outdoor activities, it is great for traveling purposes (treating questionable water) and to have in your emergency prep bag. When you purchase this filter you get everything you need for making clean water. The filter is versatile and can be used in 4 ways:
Filter + Sawyer Squeeze Pouch – Fill the included squeeze pouch with water, attach the filter and drinking directly.
Filter + Water Bottle – Use the first method but instead squeeze the water into a water bottle – or – attach the included straw to the filter, fill a water bottle and screw the filter onto the bottle.
Filter + Hydration Bladder – Attach the filter inline on the drinking tube of your hydration bladder.
Filter + Direct Source – Attach just the straw to the filter and drink right from the water source.
Backwashing is easy. Fill the cleaning syringe with clean water, insert syringe into the Mini in the opposite direction of flow arrow and push the water through. Repeat this a few times or until the water is clear and pushes out easily. How often you will need to backflush depends on the water source quality and how often it's used. Typically you will know it's time to clean the filter when the flow rate starts to slow.
The filter cartridge removes majority of pollutants and is quite impressive at getting rid of bad tastes. However, the Sawyer MINI doesn't remove chemical pollutants or bad tastes from sulfur and simple compounds. Heavy metals are also not removed by the MINI filter.
If you suspect chemical or heavy metal pollutants, try to find a better water source. This is important to keep in mind in urban areas especially. Finally, the MINI doesn't remove viruses but it's rare to find viruses in North American water sources.
Advantages of the Sawyer MINI:
The MINI has quite a few advantages. Here are four of the major benefits of this model.
Very Lightweight and Compact – Weighing only a couple ounces and being palm-sized makes the MINI especially popular amongst backpackers. It's hard to find a filter so tiny yet so powerful. You could easily stick it into your pocket. The entire kit, with the squeeze pouch and cleaning syringe, is easy to pack away in a small/medium pocket in even the smallest day bag.
Fewer Parts Compared to Competition – The MINI isn't a particularly high tech piece of equipment which is actually a benefit. Since this filter has fewer parts, there are less parts to possibly break. When you are relying on a device to clean water while you're miles away from bottled or tap, the less apt to break the better.
Easy to Use and Clean – As mentioned above in great detail, the MINI is extremely easy to use and can quickly be cleaned in the field. While many devices cause you to have to stop at the water source and wait for the water to filter, with the MINI you can just fill the squeeze bag or bottle and keep walking.
Filter is Tough with Impressive Longevity – Don't be fooled by the small size of Sawyer's filter- the filter cartridge is super tough. It takes out majority of common water pollutants and bad tastes that other filters can't handle. It removes 99.99999% of all bacteria and protozoa. Each filter cartridge is good for 100,000 gallons which beats any other compact water filter.
The Sawyer MINI has a lot going for it, and for an amazingly good price. Despite all of it's praises and recommendations, it isn't completely perfect and without it's flaws.
Disadvantages of the Sawyer MINI:
It's difficult to find a reason to not purchase the Sawyer MINI but if you're really stuck between this filter and another, you should take into account these two disadvantages.
Filtration Not Particularly Strong or Fast – One of the most common complaints of the MINI is that the filter doesn't have a fast flow rate or has trouble with unclear water. As a miniature handheld filter that can clean upwards of 30x as much as comparable devices, this complaint isn't a good reason to not purchase this device. Like most filters, try to find the cleanest water source possible. This is a tough filter for sure, but don't try to clean really nasty, cloudy, or silt-filled water.
Squeeze Bag Tricky to Fill – Another common complaint of this device is with the 16 oz squeeze bag that comes with the MINI. Many people find that the smallmouth and overall design of this bag makes it difficult to properly fill with water completely. Some people carry a separate wide mouth bag just for filling with dirty water which is then funneled into the squeeze bag.
Even with some faults, the Sawyer MINI water filter is really in a class of its own. If you have been looking for a new water filter for your trips into the backcountry, this one won't disappoint. Even if you already have a favorite water filter the MINI makes a perfect backup for long trips away.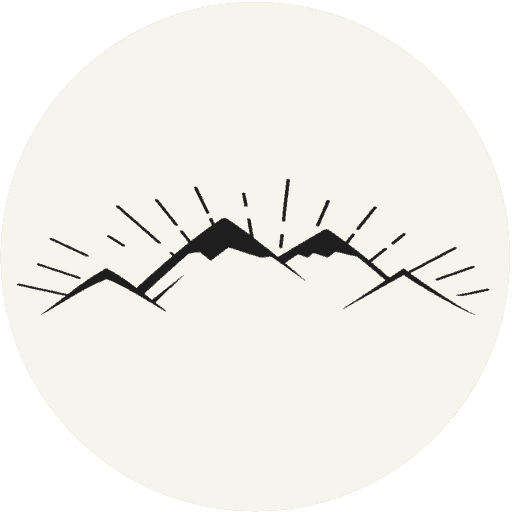 The All-Outdoors Guide team is comprised of enthusiastic experts that enjoy helping others that aspire to be better at outdoor fun. Part of that is making sure you have the right gear and information when it's time to go out and have fun. Some of our team have accomplished amazing feats like climbing 6000 feet to the top of mountains, others have explored every dirt trail they could find and we even have some people that have backpacked solo on various continents. No matter what our readers want to learn and do, our team is here to help them accomplish those goals.