If you're looking for something that can keep you warm during your next alpine or rock climbing adventure, the Arc'teryx Proton LT Hoody might be on your mind. Today we're going to dive into this jacket thoroughly, to determine if it's worth its high price.
We'll be looking at key specs such as its material and build, alongside the brand Arc'teryx itself and some fancy features of the hoody. You'll also get a list of the pros and cons of this jacket, alongside some alternative options to check out if you're scoping the market.
By the end of this review, you'll know everything there is to understand about the Arc'teryx Proton LT Hoody and be able to decide if it's right for you.
Arc'teryx Proton LT Hoody – Key Specs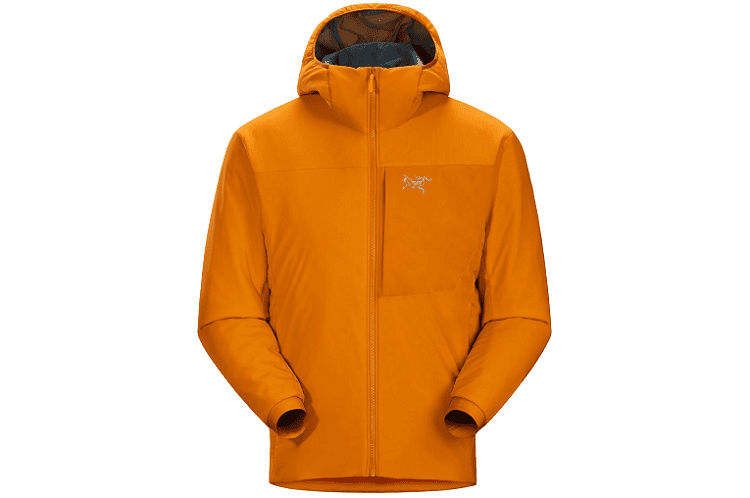 Let's start off by diving into the technical specs of this hoody.
Colors:

Black, Distortion (Light Green,) Wildchild (Orange,) Forcefield (Blue,) Microchip (Grey,) Dynasty (Red)

Size:

XS-XXL

Weight:

375g / 13.2oz

Material:

Polyester, Nylon, Elastane

Insulation:

Air Permeable Coreloft™ Compact 80

Waterproof:

DWR (Durable Water Repellent) – Keeps Moisture Out

Additional Features:

Hand Pockets, Check Pocket, Helmet Compatible, Gusseted Underarms

Removable Hood:

No

Price:

Check latest price here
Arc'teryx Proton LT Hoody – The Main Features
Now that we have a solid idea of what this hoody offers, let's get a bit more detailed in our explanation. In this next section, we're going to be breaking down the hoody's warmth, appearance, and features in detail.
Warmth
The number one thing to worry about when looking at hoodys is how well they hold up against the cold. The good thing about the Proton LT is that it's built with Coreloft™ Compact 80 insulation, which helps regulate the climate with the jacket whether you're exercising or simply walking around. This level of insulation is about standard for its competitors.
The hoody performs best from 35° F to 55° F, which is great for mid-temperature sessions. If you're looking to use it in lower temperatures, the jacket can be paired with an outer shell and/or thermal gear to make a solid mid-layer.
Where the jacket really shines is on the hood and face fabric, a detail often forgotten by competitors. It's built with Coreloft™ Compact 60 insulation and Fortius™ Air 20 face fabric that has a high collar to protect from the wind. Combined, these features provide superior protection to your head in the bitter cold.
Water/Wind Proofing
The waterproofing of this jacket was surprisingly strong. Even though the Proton LT isn't designed as a rain jacket, it held up well against standard rainfall. The jacket is made with DWR (Durable Water Repellent), and also has stretch knit cuffs which can help keep moisture out of your hands and arms.
On the other hand, since the jacket is designed with active stretch fabrics, the wind resistance isn't the best. It seems Arc'teryx favored freedom of movement to harsh wind protection. To me, this isn't a huge deal, because outer shells can be packed extremely small to pair with it if needed. When looking for a hoodie, I'm almost always looking for something I can be active with.
Breathability
In terms of high-intensity activity, how well does the hoody hold up? The answer to this question is that it's great. Since it's a synthetic jacket, it lets air out but not in. This makes it a great match for skiing or other intense activities. It can get a little sweaty if you're really putting work in, but the good thing is that the hoody has a front zipper you can put down for some airflow.
The jacket also has an interior lining made of Dope Permeair 20, which provides a nice sleek, cool surface that won't interfere with any base layers below. This ensures your jacket won't get too muggy when working out.
Sizing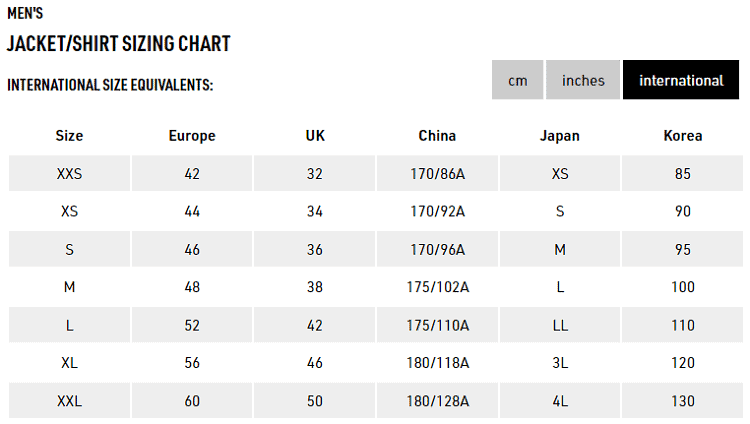 The jacket comes in a variety of sizes, from Extra Small all the way to Extra Extra Large. For specific measurements, check out their sizing chart here. My favorite thing about this jacket is how comfortable it is. It's athletically tailored, and the freedom of movement is perfect for those using strong-arm movements during rock climbing or mountaineering.
It's also important to note that the jacket features the "LT" tag to symbolize that it's a lightweight jacket compared to Arc'teryx's other models.
This means it can be folded up smaller and has less of an impact on your weight on the trail. I usually tend to look for jackets like these, because it means you don't have to sacrifice energy, and can always add extra warmth if needed through thermals.
Appearance
The Proton LT Hoody comes in six different colors, which is actually pretty remarkable. The colors range from vibrant Wildchild (Orange,) Dynasty (Red), Forcefield (Blue,) to more melancholy (Black,) Distortion (Light Green,) Microchip (Grey.)
The jacket has a technical outdoors hiker appearance to it, which emphasizes a more practical style. If you're looking to look solid, clean-cut, and ready to explore, this is the jacket for you. If you're looking for a jacket that's a bit more fashion-forward, I would check out Arc'teryx's collaborations with JL Sanders.
One of my favorite things about Arc'teryx jackets is their logo, which is displayed cleanly on the chest over a pocket. The skeletal creature represents the fossil of the Archaeopteryx, which was the first creature to develop wings and become a "bird."
Arc'teryx embraces this idea into their products, always striving to be on the cutting edge of outdoor clothing evolution.
Durability
The Proton LT Hoody is one of the strongest hoodys I've ever encountered. Arc'teryx is known for constructing jackets that last, and this hoody is no exception. Its abrasion resistance is almost 60x the industry standard.
I took it out myself on a couple of test runs and ran it up against some rough boulder. It held up fine, which was a pleasant surprise. This makes it an ideal contender for those adventures where things get nitty and gritty. There's nothing worse than tearing a hoodie on a rock in the freezing cold.
Extra Features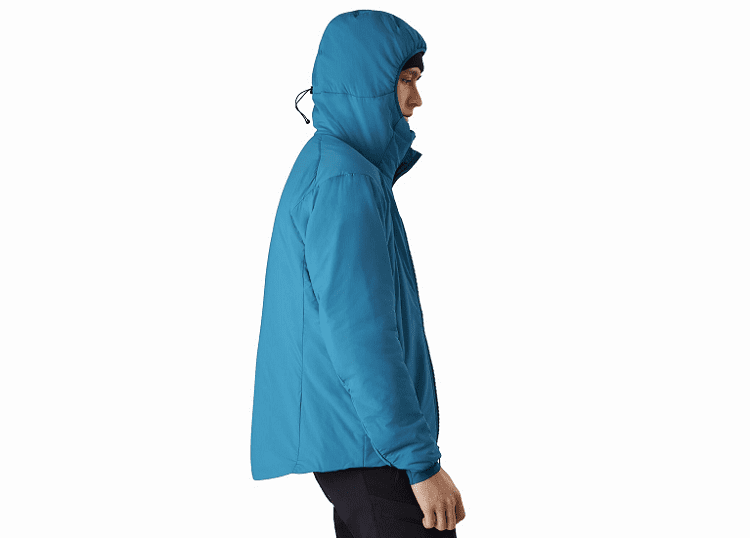 This hoody has a couple of extra features that make it stand out from the competition. First off, it comes with a hood that's compatible with most helmets. This is a gamechanger for those who want to use the jacket for backcountry skiing and mountaineering, and still want to remain dry and warm. Keep in mind it does have a bit of a snug fit.
Another favorite feature that stands out with this jacket is its No Slip Zip™ front zipper, which ensures the zipper never falls down. This is great if you're constantly maneuvering at strange angles, and don't want to risk having personal items fall out.
Pricing
Is this jacket worth it? The Proton LT is on the pricier side in the hoody world, but it's also made by one of the top outdoor brands in the world- Arc'teryx. If you're familiar with the company, you would know that they fall into the luxury outdoor gear category. But the interesting thing about Arc'teryx is that the quality always holds up to the price.
The company resides in the Canadian mountains, which have some extreme temperature differences. The products are rigorously tested by employees that love the outdoors themselves. Needless to say, the hoody is sure to hold up for years to come.
Arc'teryx Proton LT Hoody – Pros and Cons
Pros
The flexibility of movement is top of the line

Highly resistant to abrasion, almost 60 times industry standard

Solid warmth while retaining airflow for active sessions outdoors

Arc'teryx is a highly reputable company in its industry

Comes in a wide variety of colors

Its waterproofing is phenomenal
Cons
Isn't great in strong winds, unless paired with a shell jacket

No interior pocket for storing personal valuables

It can be on the pricey side for a hoody
Alternative Hoodies
Rab Xenon Hoody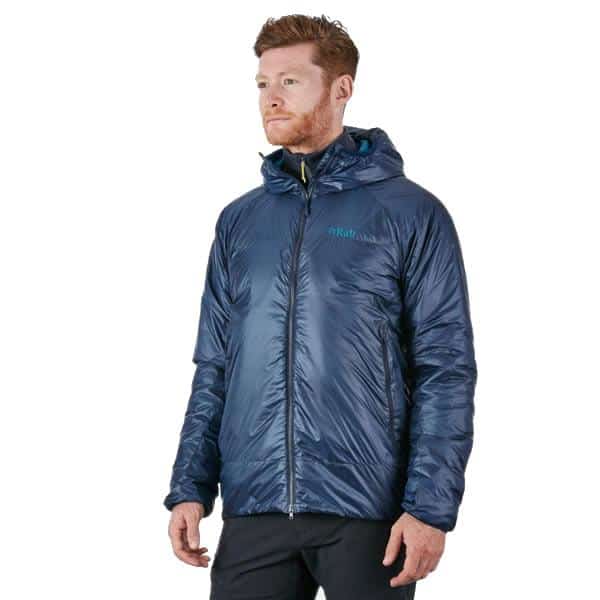 The Rab Xeonon Hoody is a solid competitor. This lesser-known company packs a punch for those with a smaller budget. It has arguably better wind resistance than the Proton LT Hoody, and is just as warm. However, this jacket lacks flexibility and breathability, so if the "adventure" part of your hoody is important, keep that in mind.
Patagonia Nano-Air Hoody
The Patagonia Nano-Air Hoody is a great alternative if you value sustainability in your jacket. It's Fair Trade sewn and is made with 87% recycled materials. In terms of flexibility and breathability, it's a strong competitor to the Proton LT Hoody in terms of its internal warmth.
However this jacket lacks strong abrasion resistance, so if you're a rough climber it may force you to be more careful on the trail.
Black Diamond First Light Stretch Hoody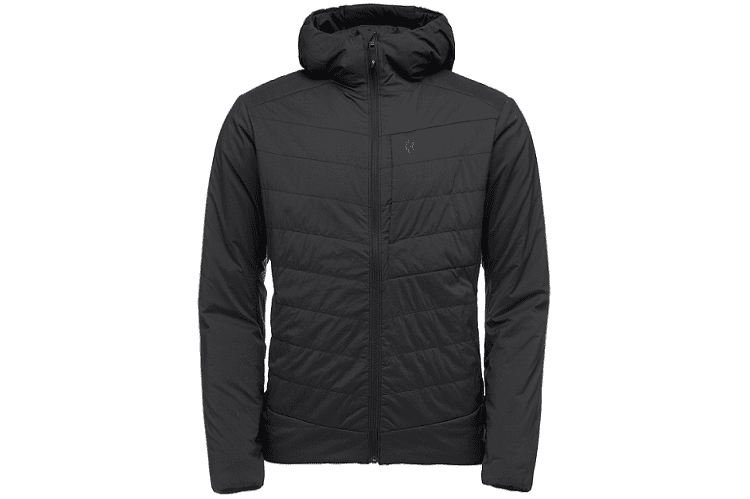 The Black Diamond First Light is the closest jacket you can get to the Proton LT Hoody, for a slightly lower price. It's warm, stretchy, and water-resistant. If you're willing to sacrifice color selection and Arc'teryx brand recognition, this may be the jacket for you.
Arc'teryx Atom LT Hoody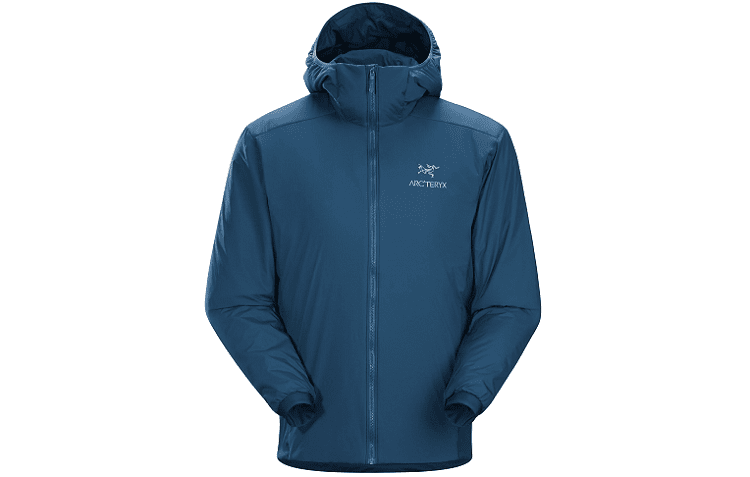 Going back to the Arc'teryx family, the Atom LT Hoody is the closest in-house jacket to the Proton LT Hoody. It's got almost all the same features and has a slightly lower price.
The only catch is that the Atom is slightly less breathable than the Proton, so if you're in the market for something that's great in a more urban environment, this could be an alternative for you.
Marmot Novus 2.0 Hooded Jacket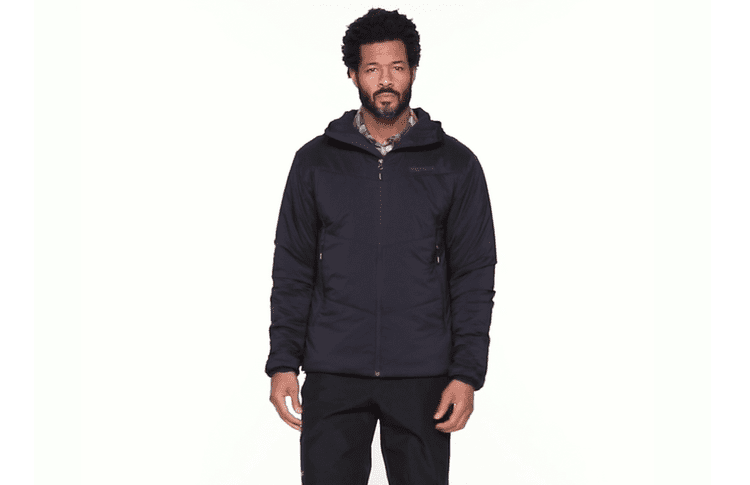 Marmot is one of the most under-rated outdoor companies in my opinion, and I think the Novus 2.0 Hooded Jacket is worth a look if you're in the market. It excels in wind resistance, which is the biggest flaw of the Proton LT hoody.
The jacket also has a strong abrasion resistance compared to its competitors and has great flexibility and insulation. At almost $100 less, this jacket is my favorite alternative.
Is the Arc'teryx Proton LT Hoody Worth It?
If you're looking for an outdoor hoody that will hold up its the side of the deal on intense mountaineering, skiing, or climbing expeditions, this jacket is for you. Although it's on the pricier side, it's packed with insulation and breathability systems to keep your internal climate under control.
It's also packed with small details that make all the difference outside and comes in a variety of colors to stand out on the trail. Arc'teryx is a world-class outdoors company, and its products are known amongst professionals to stand the test of time.
Overall, I'd highly recommend this hoody for your next outdoor adventure.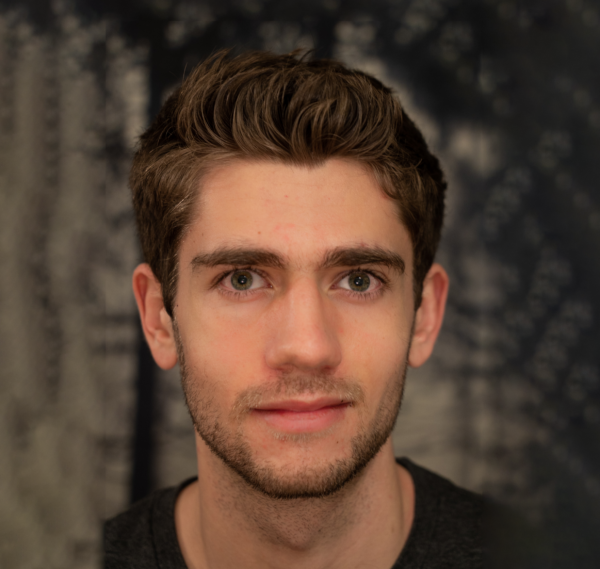 Nicholas is an adventure photographer who's been traveling North America for the past four years shooting landscapes from Washington all the way down to El Salvador. His passion for photography and the outdoors started in Colorado, where he grew up exploring its vast mountain ranges. Today, he hopes to share his lifelong experience with the outdoors with others and hopes to inspire people to explore more.