Teton Sports is a Utah-based company that sells various types of outdoor gear. The majority of their products are constantly rated at 4+ stars which is impressive for any company. With their history of top-quality gear with cutting-edge designs, it isn't surprising that the Explorer 4000 backpack comes as highly reviewed as it does.
The Explorer 4000 is a very unique backpack and there are few models on the market that are anywhere near as adjustable and customizable to body shape. It sounds impossible but men and women, young and old, can all enjoy the same exact backpack size without worry.
Let's take a look at some features that make this backpack so great.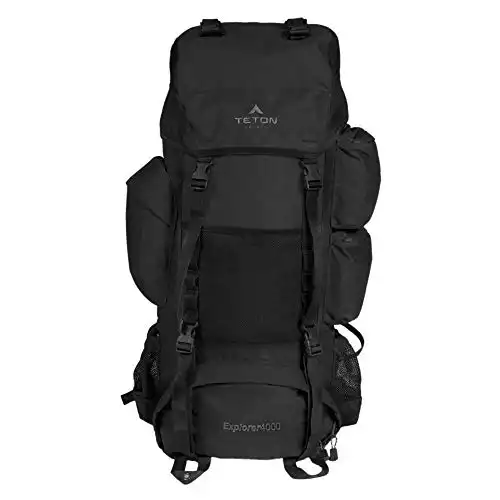 Key Features of the Explorer 4000
Here is a basic rundown of some specs and features of this model:
Height-adjustable harness system allows most people between 5' 1" to 6' 4" to wear comfortably
Torso length adjustable is 19" to 23"
Hip belt adjustment is 28" to 70"
Large enough to carry gear for 3 to 5 days, possibly more depending on load
The backpack has 4,000 cubic inches of capacity which are equal to 65 liters
Internally framed with two bendable aluminum stays for maximum support
Shoulder straps, hip belt, and lumbar support are all padded for comfort
Has built-in air circulating system to keep the wearer cool in hot weather
Ability to store water bottles or use an internal water reservoir for hydration
Hydration sleeve large enough for up to 3-liter bladder
Comes with its own rainfly
Separate sleeping bag compartment located on the bottom of the bag
The bag is roughly 32" x 18" x 12" and weighs approximately 5lbs
Available in two colors- Metallic Silver or Navy Blue
Unisex and One Size Available
Backpack shell is made from 600 deniers squared nylon ripstop and 600 deniers PU coated nylon
Contoured harness and hip belt for added comfort
The bag has 6+ various pockets and pouches for storage
Gear loops located on the upper and lower part of the backpack
Total of four compression straps to cinch down your pack
These features all add up to some great advantages.
Advantages of the Explorer 4000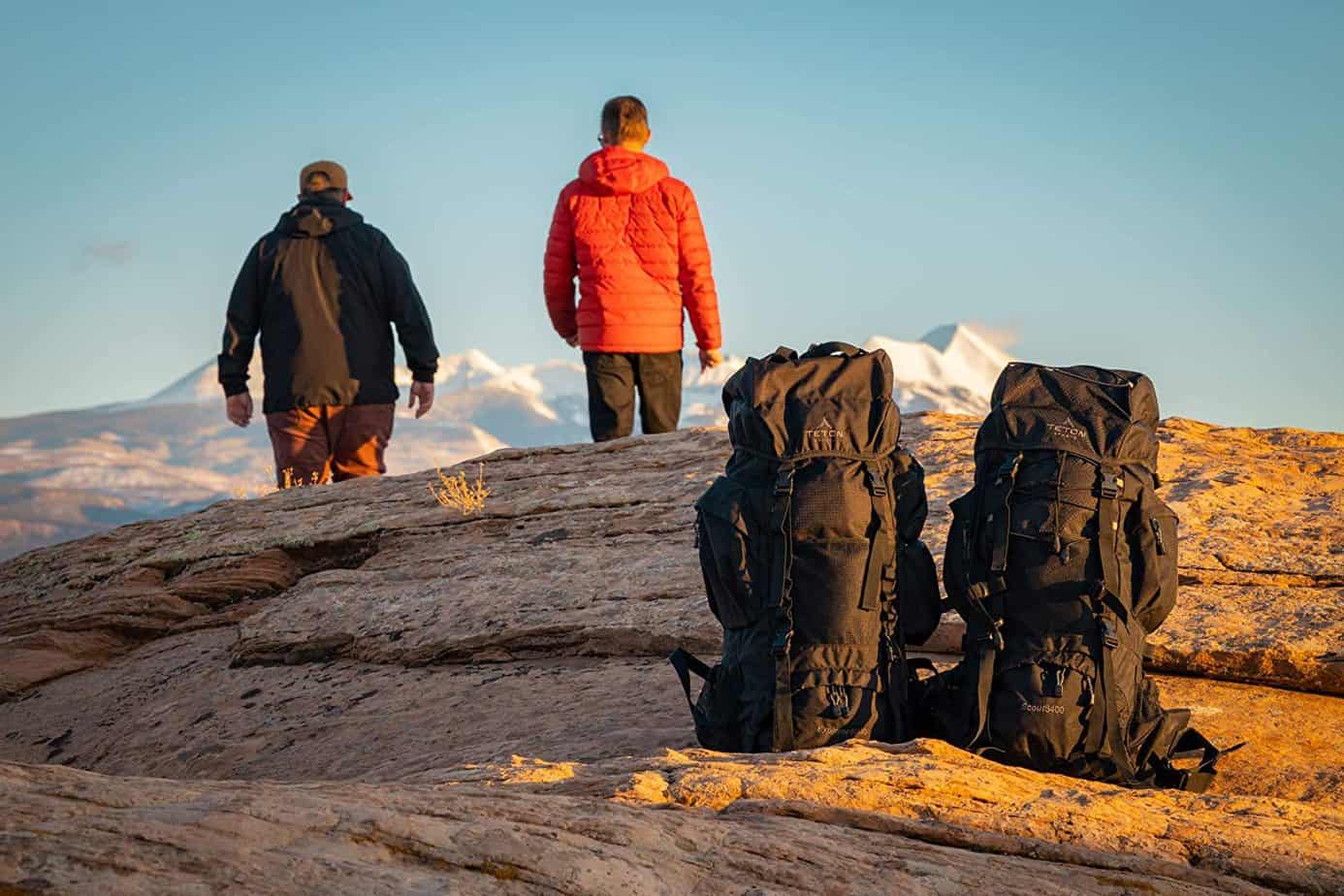 There is a lot going for this backpack but there are 3 main advantages that make this model stand out from the competition.
Adjustability
It is fairly impossible to find a backpack with the incredible adjustability the Explorer 4000 has that is still high quality.
People who struggle to find a backpack that will fit their particular body shape probably won't have a problem with this backpack. If you plan to share this backpack with your family then you won't have to worry about everyone being able to wear it comfortably. Another situation that makes the adjustability really shine is for older kids and teens.
A source of frustration for parents with kids that love the outdoors is that growth spurts can cause gear to quickly become ill-fitting. With the Explorer 4000 you can adjust the bag to fit your child or teen and not have to worry about them outgrowing it.
Even though it is a unisex backpack women won't need to worry about it fitting too large like men's backpacks tend to do. There is enough room in the straps, hip belt and torso to fit a curvy or even a fairly petite woman.
Storage/Organization
This backpack is loaded with various pockets, pouches, and other ways of attaching or storing gear. Aside from the main compartment there are 6 pockets throughout. Another 3 pockets made from mesh further increase storage.
The floating pockets also allow you to store items such as tent poles without covering access to other pockets or pouches. You can store tools, trekking poles, or gear with clips on any of the 4 loops on the face of the backpack.
Even when the backpack is fully loaded to capacity you can cinch it all down with four compression straps. This feature is quite useful as it makes moving easier, especially in the backcountry or anywhere where you won't be on groomed trails. The compression straps can also be used for storing a sleeping bag, tent, or even a rain jacket.
One final storage feature is the built-in rainfly in a special bottom pocket. Rather than having your rain cover using up precious room in one of the pockets or pouches, it can remain in its out pocket out of the way.
Comfort
Finally, this backpack is just plain comfortable. There are various features that add up to serious comforts, such as the previously mentioned adjustability, the molded back panels for airflow and the padding uses throughout the back and hip belt.
The padding used on this model is an open-cell style foam which is very durable and won't break down from use. It offers enough padding for comfort but isn't so "mushy" that it lacks support.
The dual aluminum stays help carry a heavy load comfortably and safely but are also bendable- allowing them to conform to your back shape. The lumbar support panels give even more support but also help to keep you in a proper posture while hiking.
Advantages aside, it's also important to do your homework and consider any possible downsides to a piece of gear you're interested in.
Disadvantages of the Explorer 4000
It is hard to find faults with this backpack but two potential problems include:
Adjustability
Sometimes one of the major advantages of a product can also be a disadvantage, depending on how you look at it. When it comes to adjustability there are inherent issues with making a backpack capable of being worn by someone as short as 5' 1" up to a very tall 6' 6". The primary disadvantage of this is for those who are short or under average.
By buying a backpack capable of being worn by someone much larger than yourself you are essentially paying for more material than you need. If the backpack will only be worn by you then you will never need a use for the extra length in straps or the torso adjustability.
Furthermore, not only are you paying for material you will never use but you are also adding weight for no reason. Perhaps the extra weight isn't a big deal for some but for those who are meticulous about their loadout or are light backpackers, this can be a real problem.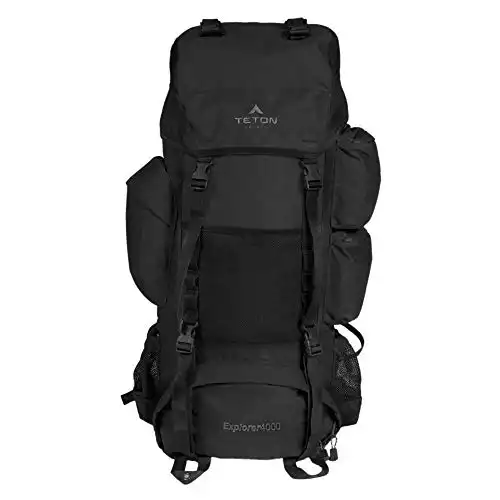 Straps Prone to Tearing
The final downside to this backpack is that the material on the straps is somewhat prone to tearing. The nylon on them certainly isn't weak but it is noticeably thinner and more apt to snag on brush or rocks compared to high-end backpacks.
This isn't a quality control issue but rather just something to keep in mind. It shouldn't be an issue for someone who takes care of their gear and doesn't throw it around. With only two disadvantages, this model remains a highly reviewed and praised backpack by this company.
The Teton Sports Explorer 4000 is really an incredible backpack that is favored by weekend campers to serious outdoorsmen alike. The combination of customization, capacity, and organization options really put this model on a tier high above most.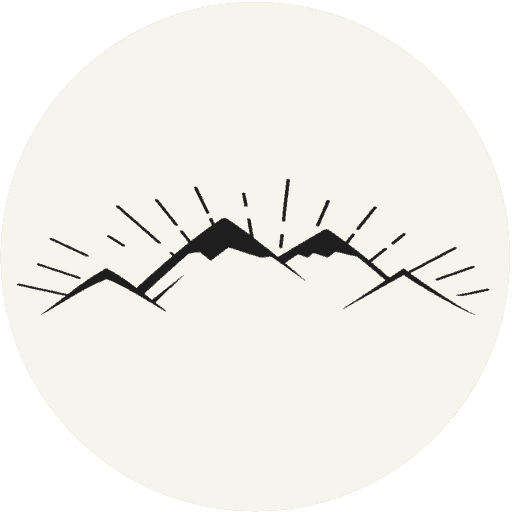 The All-Outdoors Guide team is comprised of enthusiastic experts that enjoy helping others that aspire to be better at outdoor fun. Part of that is making sure you have the right gear and information when it's time to go out and have fun. Some of our team have accomplished amazing feats like climbing 6000 feet to the top of mountains, others have explored every dirt trail they could find and we even have some people that have backpacked solo on various continents. No matter what our readers want to learn and do, our team is here to help them accomplish those goals.