Montane is a UK outdoor gear brand specializing in providing apparel and equipment for endurance sports and athletic activities in the harshest environments.
Montane, as a brand, focuses on certain design principles with a goal of achieving as the light of a weight as possible, but without compromising on durability and quality of materials.
As far as design goes the majority of their products are fairly minimalist and basic, meaning they work exactly how they should and don't include any of the bells and whistles that only add bulk or make the item trickier to use effectively. The brand aims to use the highest quality materials that will last in quite extreme environments and with heavy use.
While Montane primarily focuses on lightweight, breathable clothing, they do have a selection of very impressive bags and packs.
The Montane line of packs consists of backpacks as well as rucksacks, in order to meet all needs. Many US outdoor gear companies focus solely on backpacks, despite rucksacks or duffle bags being quite useful under certain circumstances.
One example of an excellent rucksack/duffle bag is the Transition 100– an impeccably designed, versatile pack with a useful hybrid feature.
Design and Features of the Transition 100
The Transition 100 is labeled as a "rugged and versatile holdall", and this is completely accurate. This rucksack is a bit of a hybrid – allowing for regular duffel carry via grab handles as well as a traditional backpack carries with included shoulder straps. It is designed to protect and transfer clothing, equipment, and any necessary gear for the task at hand.
The Transition 100 is designed with expeditions and traveling in mind, being equally useful for both activities. Montane also recently updated this model with some new features to even further improve the bag's capabilities.
Here is a rundown of the basics features you need to know about this bag:
Main body made of RAPTOR RS fabric, a lightweight but highly durable material

Entire bag treated with a DWR coating to keep out moisture

High-resistance to tearing prevents failure in the event of a puncture

The base panel made of tough RAPTOR UTL for abrasion-resistance

Bag lined with HALO fabric, featuring a 1m hydrostatic head and other protection

CONTACT mesh fabric used on the inner arm of shoulder harness to protect clothing

Designed with a main centered grab handle and a backpack-style shoulder harness

Internal side pockets for extra organization and protection of small items

The top lid features an internal mesh pocket for important items you don't want to be lost

The top lid completely opens for wide access to the bag interior

Additional mini grab handles on corners of the bag allow for quick movement/transportation

Top lid zipper complete with storm baffle to prevent water leaks

All zipper pulls are custom made by Montane for easy access with gloves or mittens

Side ID sleeve with reversible identity card during travel

Comes in two color choices – Black and Flag Red

Retails for $130 from most retailers
The Transition 100 is clearly very well-designed and a quality bag that will really last, even with heavy use. Montane really put in a lot of effort to ensure that their redesign created an even tougher bag than before. It comes as no surprise that the Transition 100 is consistently given high marks.
Reasons to Purchase the Transition 100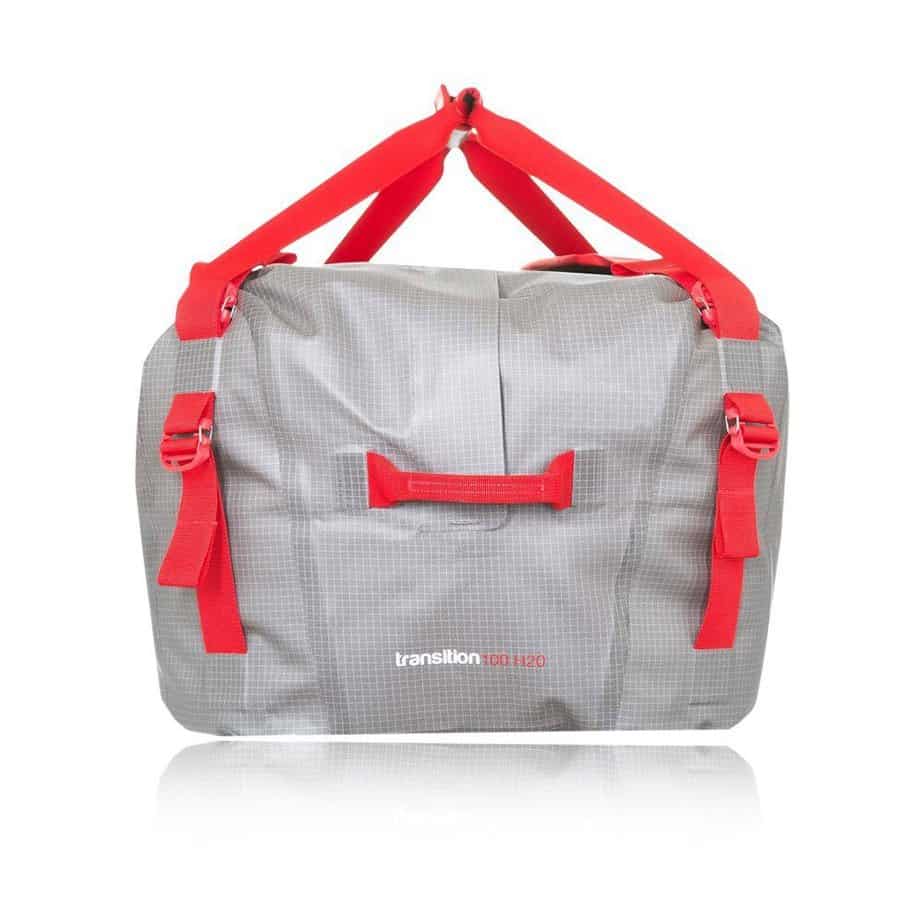 Going by the feature list alone really shows the main benefits of the Transition 100, especially when considering the glowing customer reviews backing this product. Here are the top three reasons why the Transition 100 is such an excellent choice of bag.
Designed with High Tech, Durable Materials
One of the most important advantages of the Transition 100 is just how tough it is. After all, even the most beautiful, roomy bag is of little value if it's left in shreds or allows your belongings to get soaked. The use of Montane's RAPTOR fabric was an excellent movie and the super resilient bottom is able to take constant wear-and-tear without failure.
The fabric is highly water-resistant, so if you get splashed, caught in the rain, or happen to accidentally set it in a puddle your gear is safe and your bag no worse for wear. Another important feature of the material is that it's tear-resistant.
This is an important feature because it ensures that in the event you do accidentally puncture the bag, this weakness won't easily begin tearing and further breaking down.
Versatile Design Makes It Ideal for Any Use
The Transition 100 is an incredibly versatile bag that really is only inappropriate if a proper backpack is needed, meaning you can pretty much use it for anything you'd be able to use a traditional duffle bag for.
Montane has this model categorized as a kit bag, which is a common UK term used to describe a "carry-all" style (usually) canvas bag that would hold clothes and personal belongings. The Transition 100 does this job perfectly – not only will it hold a substantial amount of gear, but it also will protect it and keep it dry.
It is especially useful for sports and athletics, or expeditions trip into the backcountry (sans backpacking). Many customers also find this to be perfect for traveling, especially cross-country, overseas, and other more serious travels.
This bag really holds up to whatever you throw at all, regardless of what that exact activity might be.
Wide Top Lid Opening Allows for Easy Access
When you have a bag stuffed full of equipment it is frustrating to try and find something or remove an item if the bag has a small zippered opening. The Transition 100 has a single access top lid opening design that is quite wide, allowing you to easily pack, unpack or find an item even when the bag is fully packed.
The added benefit of a mesh pocket in the top lid is very useful for storing charging cables or other smaller but important items so that they won't get lost in the body of the bag.
Issues with the Transition 100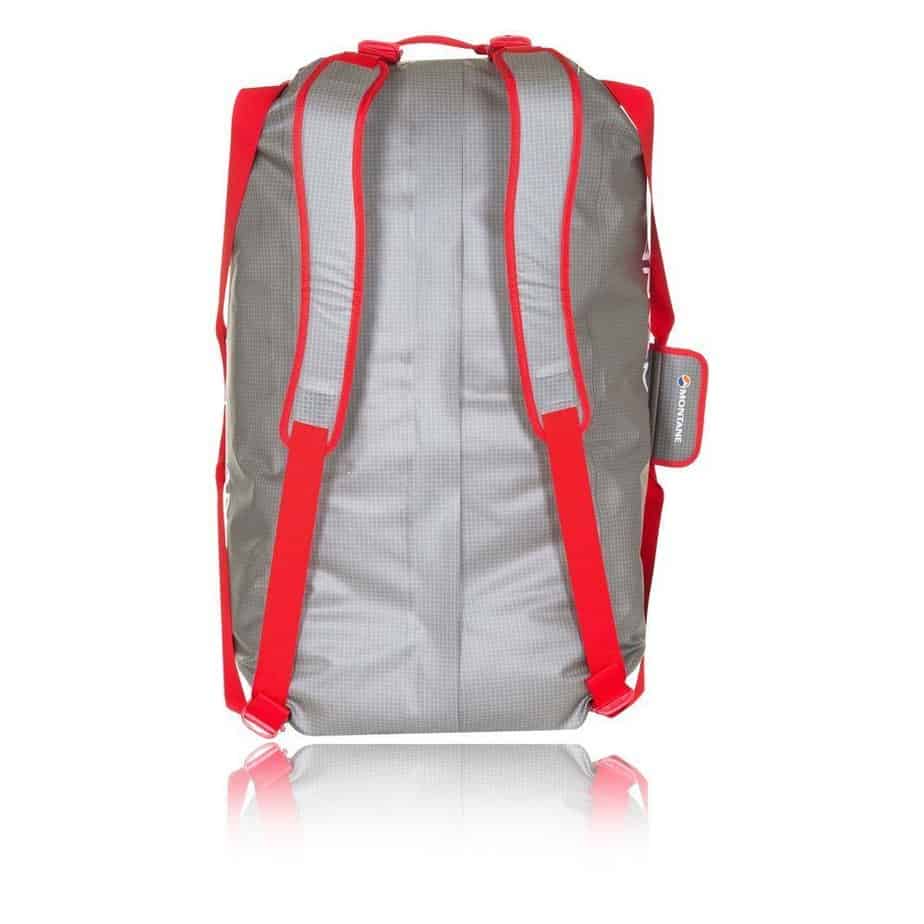 Despite all the great things about the Transition 100 there are some potential downsides to consider before purchasing.
Lack of External Pockets
While the top lid pocket and additional zippered internal pocket are no doubt useful, it is disappointing that there are no external pockets. This isn't a traditional backpack type of bag, so external water bottle side pockets wouldn't quite be necessary, but the addition of one or two zippered or mesh side pockets would be useful for traveling.
This would allow you to access important items or items you use often (i.e. lip balm or headphones) without having to open the bag at all.
May Be Pricey Depending on Your Needs
The $130 price tag is reasonable for such a well-made bag, but some may find it to be a bit too expensive depending on their needs. If you're only looking for a basic bag for casual traveling then it might not feel like you're really getting your money's worth with this model, with a less durable and expensive model being more appropriate.
Though this bag is very versatile, it is still a more serious choice best suited for those that really put their bags through the wringer and need a super tough hybrid model.
Overall the Transition 100 is a very roomy, useful hybrid bag that is just as useful for a serious expedition as it is for a weekend vacation. Montane made this bag far more durable than many others in its category, really making it a top choice if you're looking for the style of bag.
With that in mind, the Transition 100 is priced well and can often be found on sale through retailer websites.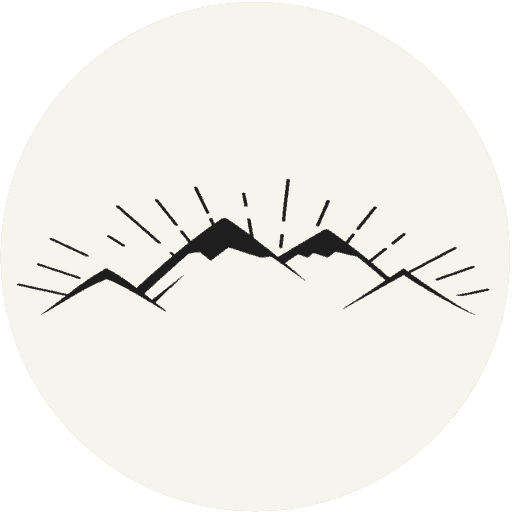 The All-Outdoors Guide team is comprised of enthusiastic experts that enjoy helping others that aspire to be better at outdoor fun. Part of that is making sure you have the right gear and information when it's time to go out and have fun. Some of our team have accomplished amazing feats like climbing 6000 feet to the top of mountains, others have explored every dirt trail they could find and we even have some people that have backpacked solo on various continents. No matter what our readers want to learn and do, our team is here to help them accomplish those goals.