When it comes to solo camping there are a lot of 1 person tents that come up short on their promises of durability, comfort and warmth. However, standing out from the competition for 20 years now is the Hilleberg Akto tent. It's no surprise that Hilleberg is responsible for one of the most impressive single-person tents on the market. The brand was established in 1971 by Bo Hilleberg.
Although Mr. Hilleberg began as a forestry equipment supplier, it was only 2 years later that he introduced his very first tent. From then on the Hilleberg brand became synonymous with high-quality tents, constantly evolving to include the most innovative materials and designs.
While the Keron tent remains Hilleberg's signature tent, the Akto could be argued to be their most popular. You know any piece of outdoor gear must be something special if it continues to be recommended 20 years after its creation.
With such a history of success and praise, just going by the brand's reputation alone could be a reason to buy the Akto. Still, it's worth it to delve further into why this tent is so popular and whether it is the right model for your needs.
The Akto's Specs and Features
Despite being a single-person tent, the Akto is built to last and can take on the harshest conditions. Here is a brief rundown of the specs of this model.
4 season usability
Minimum weight – 2 lbs 13 oz
Packed weight – 3lbs 12 oz
Available in 3 colors – green, red, and sand
Comes with all equipment needed:

Pole + pole bag
10 V-shaped pegs + peg bag
Guy lines + line runners
Spare pole section + pole repair sleeves
Tent wall patch repair kit
Sealer for seams
Set-up instructions

Tent interior area – 18.3 sq ft
Vestibule area – 8.6 sq ft
Dimensions of tent – 11" x 86" x 35", peak ceiling height of 36"
Vestibule dimensions – roughly 29" wide x 36" tall
The tent made from Kerlon 1200 material
Specs aside, the actual features of this tent will make any avid outdoorsman seriously consider the Akto.
Winner of 8+ awards from Adventure Biker Rider, Outdoor Magazine, The Great Outdoors, and more
Angled zippered vents in the head and foot of the tent plus special venting fabric allow adjustable air circulation
Additional venting option built-in the door
The bathtub floor prevents any water from getting into the tent, even in heavy rains or on wet ground
Zippers are covered by large flaps to prevent water leaks
Guy line loops on pole sleeve (two loops on each side) allow increased stability in bad weather and wind
Inner tent layer on the door made of partial No-See-Um mesh to allow for comfort without letting in insects
Fiberglass rods keep corners out to give maximum head and foot space
Single interior storage pocket for stowing small devices, flashlight, snacks, etc
The single entrance is covered by a vestibule to allow you to enter the tent without letting in rain or snow
Akto footprint (sold separately) is specially designed to fit the tent and the vestibule so you can store your gear on a dry spot
Dual tent walls are connected for quick setup but also may be separated (footprint also can remain attached when packed)
The outer wall of the tent extends to the ground for maximum protection and stability.
Special tunnel design withstands high winds, rain showers, and light snow
All of these features work together to make the Akto outperform the majority of the single-person tents on the market.
Strengths of the Akto
The Akto tent has a lot of strengths. First off, it is incredibly lightweight thanks to the Kerlon 1500 material used. Kerlon 1500 is a fabric made from ripstop nylon with an additional silicone elastomer coating that is waterproof and UV resistant. This fabric is also incredibly torn resistant and even if you happen to get a puncture it is difficult to continue the tear. So even if you damage the tent wall it's quite easy to repair it with the included kit.
Despite being such a lightweight tent, you get a complete sleeping shelter, room for storage and even the ability to have a little kitchen area for cooking out of the weather. The Akto is a 4 season tent but is most comfortable in cool to cold weather.
The ventilation and No-See-Um mesh allow you to enjoy the tent in warmer weather but you may find the tent to be too hot in the heat of summer. However, Hilleberg does sell a mesh inner tent wall that can replace the existing inner wall, which can make the tent a breeze to use in hotter climates.
The tent packs down so small that you can stuff it into a pocket in your backpack or use bungees to strap it onto the front of your backpack if you have that option. Setup is just as easy and there are two ways to do it. Hilleberg recommends that you use at least four pegs in the most basic pitch- essentially a peg in each corner to keep the foot and head out.
For more stability, you can use another four pegs to secure the double-lined corner guy lines. Finally, for complete set up, use the final two pegs for each side.
When using all pegs with guy lines as recommended you will find that the Akto is quite bombproof. This tent performs incredibly well in all types of bad weather in various climates. While the Hilleberg company doesn't include stats on how much this tent can handle, many fans of the Akto claim their tent stood up to serious storms with gusts well past 50+ mphs without a problem.
Rain just doesn't permeate this tent (as long as you don't touch the walls) and wind can't get through. Snow tends to slide right off the fabric but if it does stick it shouldn't be an issue if you knock it off from the inside.
The Akto is really a strong, stable tent that can take a lot of damage. Despite its strengths there are 2 possible problems with this shelter.
Problems with the Akto
Two possible issues of the Akto involve condensation on the tent walls and fragility. The potential for condensation on the tent ceiling is a common problem among one person capacity tent, even highly recommended tents like the Akto. It is simply difficult to get enough ventilation in such a small, enclosed space.
There are vents built into this tent but in very cold weather (low teens and colder) some users may find that these don't solve the problem completely. You can further prevent condensation by cracking the door slightly.
The second problem of fragility seems a bit contradictory since earlier the durability of this tent was praised. The Akto certainly isn't fragile or weak but because it is such a light weight model you need to keep in mind that it isn't decided for heavy snowfall.
The weight of the snow will end up stressing the poles and causing the tent ceiling to cave inwards. Even users who have been caught in a surprise snowfall have been pleasantly surprised that the Akto didn't suffer from damage, despite the fabric caving in from the weight.
Hilleberg Akto Alternatives
There are some other great tents similar to the Akto that we've reviewed as well:
Other Hilleberg Tents
Other Single Person Tents
Check out our guide to the top Solo Tents here.
Final Zip on the Akto
The Hilleberg Akto is really an impressive tent that is truly capable of 4 season camping for the solo traveling. If you've been struggling to find a single person shelter that is tough, comfortable and user-friendly, the Akto could be your perfect tent.
Where to Buy the Hilleberg Akto Tent?
It's actually not that easy to find a good supplier, either in-store or online. However, the following are two trusted online retailers (we've ordered through):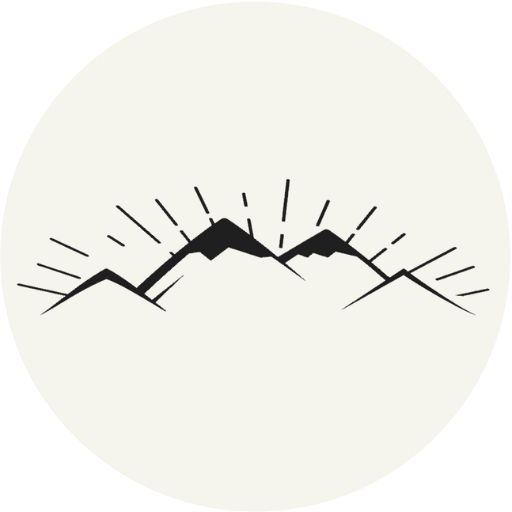 The All-Outdoors Guide team is comprised of enthusiastic experts that enjoy helping others that aspire to be better at outdoor fun. Part of that is making sure you have the right gear and information when it's time to go out and have fun. Some of our team have accomplished amazing feats like climbing 6000 feet to the top of mountains, others have explored every dirt trail they could find and we even have some people that have backpacked solo on various continents. No matter what our readers want to learn and do, our team is here to help them accomplish those goals.