A good flashlight is an essential item for every camper, but there are times you want a bit more illumination. A flashlight is fine for finding things in the dark or making your way back to the tent but it's not good at lighting up a larger area.
That's where a good lantern comes in. Lanterns are probably too heavy and bulky if you're backpacking on your own but for a family camping vacation or hunting trip they're a must-have.
Camping Lantern Buying Guide – What Makes a Good Camp Lantern?
There are three basic types of lantern; liquid fuel, gas and electric. All have their plus and minus points, so you'll have to decide what suits you best. There are a few things you should look for in any lantern though, no matter what powers it:
Capacity – You don't want to be constantly refilling fuel tanks or charging batteries, especially in the dark. A long running time on a single refill or set of batteries is a very desirable feature.
Safety – Any lantern is a potential source of fires. Safety features are essential, especially with any sort of flammable fuel.
Performance – The brighter the lantern the more it will let you do. Adjustable light output is a useful bonus; all pressure and gas lanterns let you easily vary the brightness, and many LED ones have a choice of settings.
Economy – Some lanterns are much cheaper to run than others. If you plan to sue your lantern a lot the difference in cost could be considerable.
Build quality. A cheap lantern might save you money at first, but if you have to replace it every year the savings will soon vanish.
These factors apply to any lantern you buy, but there are some more specific issues as well. One is fuel availability.
Fueling Factors – Consider the Source
Gas: Unleaded gasoline can be bought just about anywhere, but gasoline lanterns are best stored empty and aren't ideal if there are young children around.
Battery: Common battery sizes like D or AA are also easily available but replacing them can get expensive, and if you have a power supply to run a charger you're probably better off just using an electric work lamp.
Gas canisters are safe and quite economical, but they can be hard to find in some places. Also look at your other camping gear. If you have a gas or pressure stove consider getting a lantern that uses the same fuel; that will cut down what you need to carry.
In general pressure lamps are the cheapest to run, gas lanterns are the most reliable and battery powered ones are the safest. What you choose is going to depend on your own requirements,
Coleman Single Mantle Lantern
Features At A Glance
Runs on Coleman fuel or unleaded gas
Adjustable brightness
Up to 14 hours on one tank
This is a classic, well-made pressure lantern updated with an easy-to-replace single mantle. It runs on Coleman fuel or easily obtained unleaded gas, and it's very economical – the tank holds about a pint of fuel, and that will easily keep it burning all night.
If you also use a gasoline-powered pressure stove you'll find this very easy to operate, and sharing the same fuel is a bonus.
Unlike kerosene lanterns the Coleman doesn't need any preheating; just pump up the tank, open the valve and hold a long match or lighter beside the mantle. It can flare slightly when first lit but soon settles down to produce a steady and intense light.
Just be aware that the top of the lantern – and the air above it – can get hot. There's a reason this doesn't have a loop for hanging. Stand it on a firm surface, however, and it will give you bright and reliable light. To adjust brightness simply turn the fuel valve; it can provide anything from subdued mood lighting to intense white illumination that's easy to work by.
The lantern comes with two spare mantles; these are traditional tie-on ones. When you buy more it's a good idea to get Coleman's Insta-Clip type; these attach with a metal clip and are much easier to fit. Mantles are delicate, but if you light the lantern carefully they should last for several weeks of daily use.
Verdict: Overall this is an extremely effective and high-quality lantern that's also very cheap to run. The performance and reliability of a good pressure lantern are very hard to beat, and this Coleman is excellent.
Campingaz Lumostar Plus
Features At A Glance
Uses standard blue gas canisters
Easy-Clic canister system
Carrying/hanging handle
Up to 12 hours on one canister
Blue Campingaz canisters are a familiar sight around most campsites – their cheap and effective stoves are a perennially popular choice. Campingaz lanterns are also excellent though, and if you're looking for an affordable option they're among your best choices.
The Lumostar Plus is a simple but modern design that's been designed for ease of use. Its ability to use the same canisters as the stoves is also useful. This is a cheap and cheerful lantern that nevertheless feels well-made and durable. It doesn't have a built-in igniter, so you'll have to light it with a match, but that's an easy process thanks to the easily removed protective globe.
The globe is made from frosted glass, so the light it gives off is even and white. One big advantage of gas lanterns is that unlike pressure lamps they light to almost full intensity straight away, so there's no waiting for it to warm up.
This is a more expensive option to run than the Coleman, but if you don't use it very often the much lower cost of the lantern itself is very attractive. It's also light and compact. The top heat shield and sturdy wire handle means you can carry it or hang it from a tent pole, although like any incandescent lantern make sure to keep the globe well away from anything flammable.
The Lumostar is fantastic as an emergency lamp; it takes seconds to fit a cartridge, so you can have it up and running without all the hassle of finding fuel and filling a tank – and, unlike electric lanterns, there's no battery power to fade over time.
Verdict: A simple but practical lantern at a great price. Ideal for families and occasional campers, or as an emergency light source.
Coleman Twin High performance LED Lantern
Features At A Glance
Extremely bright
Powered by eight easily available D Cell batteries
100 hours battery life
Eight brightness settings
A few years ago electric lanterns weren't worth bothering with but LED technology has revolutionized them.
This Coleman is styled to look similar to their more familiar gasoline lamps, but it's powered by a nest of D cells in the base and features four high-performance Cree LEDs. This combination gives it very respectable battery life; on the lowest power setting it will run for up to 100 hours, dropping to ten hours at maximum brightness.
It has to be said, maximum brightness from this lantern is very, very bright. It's every bit as powerful as a pressure lamp and unlike cheaper battery lanterns it's also adjustable. There are eight brightness settings, from a bright white flood to not much more than a night light, so it's easy to get the perfect balance of illumination and battery life.
If you're camping with young children the Coleman LED lantern has to be high on your shortlist; there are no worries about fire safety at all because even at full power it doesn't generate much heat.
It's also safe to hang it inside a tent or under an awning, although be aware that the hanging loop is slightly flimsy – probably the only weak point in the design. It should stand up to normal use perfectly well though, just don't abuse it.
The lantern is fully weatherproofed, so it's ideal for outdoor or even boat use. Overall it feels sturdy and well put together, and should give you many years of use. If an LED lantern is what suits your needs this one is a great choice.
Verdict: Amazing brightness and decent battery life make this a good emergency lamp, or perfect for family camping.
Further read: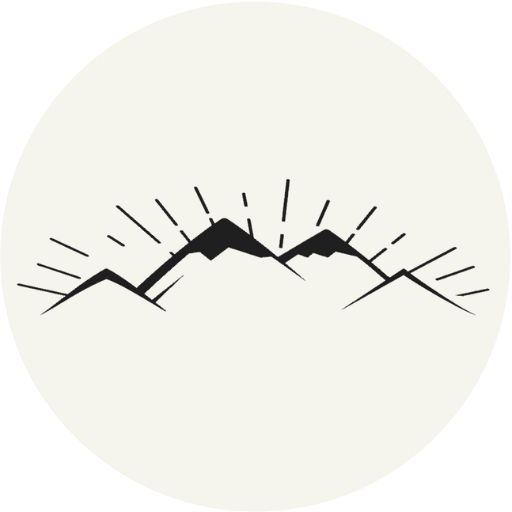 The All-Outdoors Guide team is comprised of enthusiastic experts that enjoy helping others that aspire to be better at outdoor fun. Part of that is making sure you have the right gear and information when it's time to go out and have fun. Some of our team have accomplished amazing feats like climbing 6000 feet to the top of mountains, others have explored every dirt trail they could find and we even have some people that have backpacked solo on various continents. No matter what our readers want to learn and do, our team is here to help them accomplish those goals.