If you are an avid hiker, you know that there is nothing quite as important as investing in a high-quality shoe that will protect your feet from the elements. Sore, injured feet are a sure way to bring your backpacking trip to an early finish, so it's important that you do the necessary research to ensure that you choose the boots that are right for you.
Manufacturing outdoor gear since 1947, Salomon has been providing consumers with quality solutions to footwear, apparel, and equipment for hiking, adventure racing, mountaineering, and trail running for over 60 years. They pride themselves on both their brand and their customer service.
The Salomon XA Pro 3D Mid GTX boot is yet another popular product from their team, and it's a quality, affordable solution in their long line of products. Originally released in 2009, the XA Pro continues to be a popular option on Amazon as the price depends on the size and color that you order (currently offered in black and iguana green).
For the quality of shoe that you receive, you will have a difficult time finding boots of similar quality in this
price range.
Overview of the Salomon XA Pro 3D Mid GTX Boots
The Salomon XA Pro 3D Mid GTX boots are a mid-height waterproof option primarily designed to be used for hiking. As a mid-height option, the boots do cover the ankles to provide extra support when hiking on
tougher terrain.
They were designed to be a hybrid between trail running shoes and traditional hiking boots, so they are lighter and a bit more flexible than many hiking boot options to allow hikers to navigate the landscape a bit quicker.
As many hikers need boots that prevent their feet from getting wet, the XA Pro boots are lined with Gore-Tex material, which is a waterproof fabric that is meant to be lightweight and breathable. It is composed of what is colloquially known as Teflon.
Features of the Salomon XA Pro 3d Mid GTX Boots Include:
A speed lacing system that replaces traditional shoelaces
Extra padding in the top of the boot and the tongue for extra protection
Full ethylene-vinyl acetate midsole to the toes
Extra rubber protection on the toe of the shoe
A heal strap on the back of the shoe for pulling the boot onto your foot
Overlapping rubber exterior for reinforcement
Design changes on the exterior of the shoe
Dimensions are 14 x 11 x 6 inches
Performance
The speed lacing system makes your life quite a bit easier. Although it's a bit strange at first when you begin using the new system, all you have to do is move a clasp up and down the strings to loosen and tighten the boots, which saves time when packing up and moving on from a campsite.
There is also a pouch on the front of the tongue in which you can tuck the lace away once the boots are tightened and ready to go. The heal strap on the back of the boot also makes putting on the boot much easier.
As the strings are made of kevlar, they are much more durable than traditional string shoelaces, and they will likely last you much longer. However, it would be a good idea to keep an extra pair with you in your pack just
in case.
Picking up the boot, it feels very lightweight and durable. The soles of the shoe are thick and strong, and there is plenty of high-quality rubber reinforcing the exterior of the boot. On the toe of the shoe, there is an additional thick rubber exterior to protect your foot and give you a strong base.
Around the ankles, you'll find extra padding to help keep you from twisting your ankles on difficult terrain. This is great for people who do a lot of hiking on mountains and other difficult trails. This is the biggest difference between the lower cut option and the mid option. The tongue is also thick with padding and feel like it will last for a long time.
On the foot, the boot feels great. It isn't clunky at all, and the lightweight design allows you to stay fairly mobile even when hiking on rocky or wet surfaces.
Salomon XA Pro 3D Mid GTX Video Review
For a hands on look, check out this video I made:

Ideal Use
These boots are great for all types of hikers, and they're perfect for everything from hiking your local trails to more difficult treks in the mountains. They're versatile and will see you through rain, snow, and muddy conditions.
However, some of the more common complaints are that they are more water-resistant than they are waterproof. While most people have no issues walking through puddles or trekking through some snow, many people say that they start to take on water after being in these conditions for too long.
This means that if you are going to be doing some serious hiking in difficult conditions, then these boots probably are not going to be for you. If you're going to be out on Everest, you'll want to look into getting something designed a little bit more for those types of conditions.
For those who are doing more normal hikes, these boots are more than waterproof enough to get you through some wet conditions. Just don't stand in a foot of water for three hours and expect them to keep your
feet dry.
What Customers Are Saying
This boot is very popular on Amazon, and there are over 200 reviews for the shoe. The average rating for this boot is 4.5 out of 5 stars.
One of the more common complaints throughout the comments is that, as mentioned previously, the boots weren't as waterproof as they expected. Another complaint is that, for some, they experienced holes developing in the mesh layer around the front of the foot after heavy use.
For those wondering about the size they should order, a few people recommend ordering a half size larger than you normally would make sure that you leave some space for thick hiking socks or extra pairs of socks. This is generally good advice for any pair of new hiking boots.
Warranty Information
Salomon guarantees their product against any manufacturing and material defects on hiking boots for a period of up to two years. Customers on Amazon report that the Salomon customer service is great and their defective boots were replaced immediately.
Final Take on the Salomon XA Pro 3D Mid GTX Boots
The final take on these boots is that they are a great value for the price that they're being offered. They are incredibly versatile boots that allow you to hike in a wide variety of settings and seasons.
While some people do find that the mesh wears away quite early on for heavy users, these boots will be more than enough to take care of you if you are the average hiker who likes to go on occasional backpacking trips and long hikes.
For about $100 as of this writing, you simply aren't going to find another option at this level of quality. The Salomon brand is known and respected, and their customer service team will take care of you if you run into any problems.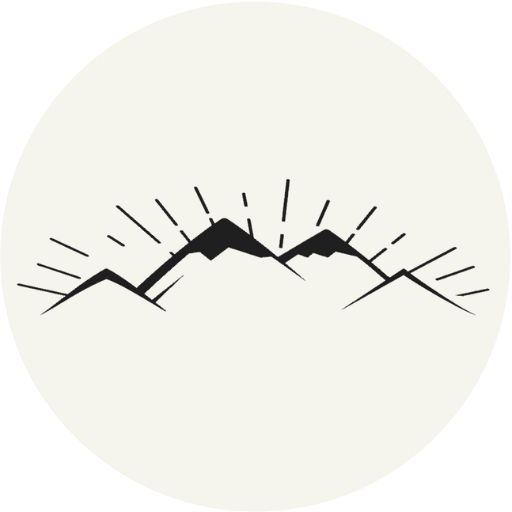 The All-Outdoors Guide team is comprised of enthusiastic experts that enjoy helping others that aspire to be better at outdoor fun. Part of that is making sure you have the right gear and information when it's time to go out and have fun. Some of our team have accomplished amazing feats like climbing 6000 feet to the top of mountains, others have explored every dirt trail they could find and we even have some people that have backpacked solo on various continents. No matter what our readers want to learn and do, our team is here to help them accomplish those goals.