If you're climbing (or hiking) in snow, there's almost no single piece of gear that's as important as your boots. A good pair of mountaineering boots needs to keep your feet comfortable, warm, and dry while holding your crampons securely and keeping the elements out.
A good or bad boot could be the difference between a great day out in the mountains and a miserable experience that ends in frostbite.
For those whole climb in particularly cold climates La Sportiva Baruntses can be a lifesaver because they offer more warmth than a single-layer boot, plus the possibility of removing the boot liner so that it can stay warm and dry in your sleeping bag overnight.
But of course, the Baruntse isn't the only double boot on the market. Older (and cheaper) plastic double boots are still found often enough in the mountains, and there are a number of other high-end double boots like the Scarpa Phantom 6000s and the La Sportiva Spantiks.
So what's special about the Baruntses?
Key Features of the La Sportiva Baruntse
Heat-moldable inner liner boot
Waterproof outer boot
Rigid Vibram sole
Heel and toe welts for step-in crampon compatibility
Traditional, easy-to-fix lacing system
Baruntse Features Discussion
Removable Liners
One of the nicest features about the Baruntse is the removable inner liner. Like many ski boot liners, it's heat-moldable, allowing you to get an excellent customized fit either by baking them yourself in the oven or (the wiser alternative) taking them to a ski shop and having them molded by a professional. If you'd rather avoid the extra expense, you can also just wear them without molding, and they'll mold themselves to your foot shape over time.
Shoelace Outer Boot
Another feature of the Baruntse that sets it apart from other high-end boots like the Spantik or the Phantom 6000 is its use of a traditional "shoelace" system for the waterproof outer boot. Whether you prefer traditional lacing or a different method like the funky Spantik laces or the Phantom 6000s' zipper is a matter of personal preference, but one nice upside to the Baruntse's approach is that the laces are very easy to replace.
They're not likely to break, but if one did snap, replacing it with a spare would take just a minute. And since the laces are entirely on the outside of the outer boot, even if the laces break, the boots will remain waterproof.
Rigid Sole
Like most dedicated mountaineering boots, the Baruntse also sports a very rigid sole, which makes it ideal when you're wearing crampons and not-so-ideal when you aren't. If you do find yourself wearing the boots without crampons, though, you'll be thankful for the thick Vibram rubber soles, which offer excellent traction on rugged terrain.
Heel and Toe Welts
The Baruntses also have beefy heel and toe welts that make them compatible with step-in crampons. Other crampon binding systems will work too, but step-ins are the easiest to put on with gloves while you're on the mountain, so having a boot that supports step-in bindings just makes life easier.
La Sportiva Baruntse Video Review
To get a hands on look, check out the following original video review:

Aesthetics, comfort, and fit
Pleasantly subdued aesthetic
Very, very warm
Fit is good, but won't work for everyone
Cheap stock insoles can cause comfort issues
Aesthetic design isn't important when it comes to mountaineering boots, but for whatever it's worth, the Baruntses look pretty good. Especially compared to some of the other entries in La Sportiva's mountaineering line, which tend to be dominated by loud yellows, the more subdued silver look of the Baruntses is a nice touch.
Here's what really matters in a mountaineering boot, though: comfort. You're going to be in these boots all day, possibly across multiple days or even weeks, so if they're not comfortable, that's a serious problem.
When it comes to keeping your feet comfortably protected from the elements, the Baruntse is excellent. When combined with a properly-applied gaiter, the waterproof outer boot will prevent any snow or ice from getting in, and the two-layer insulation will ensure your toes stay toasty even when you're standing on ice for an hour-long belay.
Of course, that warmth can be a double-edged sword. The Baruntses might actually be too warm for some climbs, especially summer climbs in warmer areas on sunny days when the temperature can get above freezing even though there's snow on the ground. In that sort of situation, you may find your feet roasting in the Baruntses.
To some extent, your comfort level will also depend on how hot or cold you typically run. People with cold feet may find the Baruntses a dream on every climb, while people whose feet run hot may find them overkill for all but the chilliest mountaineering objectives.
The other side of the comfort coin is how well the boots fit your feet, and unfortunately whether these boots will fit you comfortably is a difficult question to answer. Many reviewers love them. Others have complained about heel lift issues.
Personally, I have a slightly unusual gait, and I found that for whatever reason, wearing these boots for a long time caused me a bit of arch pain in my right foot, especially when moving downhill. It was enough to make me switch to a different brand of boot, but based on other reviews, my experience is atypical, so take it with a grain of salt.
Part of the problem is the flimsy insole that the Baruntse comes with, which are really shockingly poor quality for such an expensive boot. If you buy the Baruntses, you should absolutely plan to replace the stock insoles with something nicer.
I tried a pair of Superfeet Carbons that fit well and improved the comfort of the boots for me, but other reviewers have had success with a variety of different insole brands, and any third-party insole should fit easily into the Baruntse.
Ultimately, if at all possible, you should try the Baruntses on before buying them, to get a feel for what size will give you the best fit, and whether or not they're comfortable for you.
Bring your favorite insoles to the store and (if they'll let you) spend at least 20-30 minutes walking around in them, going up and down hills or any incline you can find. If you're buying online, be sure you test them thoroughly before ripping the tags off.
It's also worth pointing out that the Baruntses aren't particularly lightweight. Of course, a double boot is never going to compare to a single boot in terms of weight, but at more than 5 lbs for a pair, they're slightly heavier than some other double-boot options like the Scarpa Phantom 6000s.
The difference is minimal, but if you're an ultralight purist who likes to count every ounce, the Baruntse might not be for you.
Performance
Excellent for traditional mountaineering
Not bad at all for ice climbing
Surprisingly passable for approach hikes (for a mountaineering boot)
The Barunses are probably best described as an ideal all-around double mountaineering boot. In a typical mountaineering scenario – going up a cold mountain in snow and ice – these boots are in their element.
They also offer fine performance for vertical ice climbing (as long as they're fitted properly so that you're not getting heel lift), although dedicated ice climbers will probably want a boot designed for that specific task, as the Barunses can feel a bit imprecise and bulky due to their double-layer weight.
Surprisingly, the Baruntses also fare acceptably as approach boots. Don't get me wrong: no boot with a rigid sole is going to be as comfortable as a more flexible boot on an approach hike, and if you have a choice, wear something else.
But if you do find yourself wearing the Baruntses without crampons on an approach hike, you'll find that they're definitely serviceable. I put quite a few miles of non-snow hiking into my pair and was surprised with how natural it felt after a while.
In terms of durability, you shouldn't have any issues with the Baruntses. The boots are built like tanks. Of course, any non-plastic boot can be scratched or punctured by crampon spikes if you're not careful enough, but as long as you're careful where you step, these boots should last you a good long while.
Baruntse Pros
Very warm
Durable and hold their value well
Step-in crampon compatible
Waterproof
Heat-moldable removable liner boot
Baruntse Cons
Not comfortable for everyone, so check your fit carefully
Not the lightest double boot available
Cheap insole that may need replacing
Should you buy the La Sportiva Baruntse?
If you're planning to climb mountains in cold climates, the Barunses are definitely worth considering. The moldable liner, easy-to-fit crampon welts, and no-nonsense laces make them a great choice for people looking for a boot that can take almost any crampon and be customized to fit almost any foot. But before you buy, make sure you're aware of a few things:
These boots are warm. If you're climbing in cold that's great, but they could be overkill on some climbs, so be sure that double boots are what you actually need.
You'll probably want to get the liners molded professionally, and you'll probably want to replace the insoles. Neither of those things are particularly expensive, but they do add to the price you've got to pay before the Baruntses are actually comfortable on your feet.
As with all mountaineering boots, try before you buy if at all possible, and walk up and down inclines. Many people have worn these without issue, but it's always best to be sure since no two people have exactly the same feet or the same gait.
Ultimately, if you've considered those three things and you're still excited about the Baruntses, go ahead and pull the trigger. They are well-made, durable double boots that'll serve you well in whatever snowy mountain ranges you hope to conquer.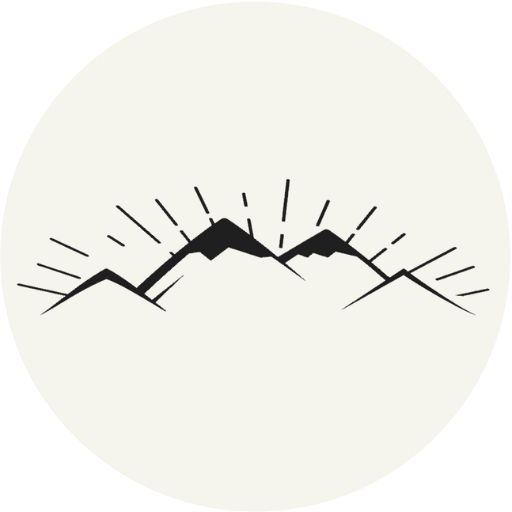 The All-Outdoors Guide team is comprised of enthusiastic experts that enjoy helping others that aspire to be better at outdoor fun. Part of that is making sure you have the right gear and information when it's time to go out and have fun. Some of our team have accomplished amazing feats like climbing 6000 feet to the top of mountains, others have explored every dirt trail they could find and we even have some people that have backpacked solo on various continents. No matter what our readers want to learn and do, our team is here to help them accomplish those goals.