The History of Eno Double Nested Hammock is quite intriguing. The company, built by founding brothers Paul and Peter Pinholster, was an escape from the normal way of working. The brothers wanted to do something that was exciting and fresh.
So in 1999 they filled a van with their amazing hammocks and started tripping around the country. Hitting every music festival and community gathering possible along the way. Eventually, however, they got kind of sick of living on the road, after all, many folks have that desire to settle down and dig their heels in.
In very short order, they discovered there was a lot of demand for their hammocks and set up shop in Ashville, North Carolina. Since then, Eno has been a standard for the hammock industry.
Their lightweight and compact design is an easy and remarkable design that consumers around the country and beyond enjoy. Somehow, these ingenious brothers managed to achieve everybody's wish. They built a company around the concept of hanging out.
With these hammock's popularity, a few competitors have obvio0usly popped up. If you've never heard of Eno (Eagle Nest Outfitters), you may have heard of other companies such as Grand Trunk or TrekLight. Regardless, Eno remains the first name in camping hammock gear.
Is it a Good Hammock?
The Eno hammock has always been praised for its design. Its lightweight, compact design, and portability easily help it stand out amongst enthusiasts. Even after a year and a half of use with the hammock, they have a reputation for holding up quite well.
The one thing of note is that it's almost not worth it to buy a single-person hammock though. While it's not like there's anything wrong with having the single-person model, many people prefer the double nest. So in short order, many people eventually come to buying a second hammock (the double nest) if they've previously purchased the single nest.
The double nest hammock is roomy and quite airy. It's perfect for lounging and relaxing (if you're a big fan of cat naps in the woods you absolutely need one of these).
While the double nest is one of their standard hammocks, it's helped spawn many different models off that one design as well. So yes, it's easy enough to say the hammock lives up to its reputation, regardless of what reason you may need it for.
DoubleNest Features and Specs
What's really cool about the Hammock is the fact that it brings a lot of features with it. Not in terms of extra stuff, but in the actual design. They've added as many features as is necessary to ensure that your hammock is going to be as reliable as it needs to be. It's not difficult to see some of the more obvious features, but it's more intricate then you'd imagine at first glance.
Some of the features it sports are:
Aluminum Wiregate Carabineers
400 Pound Weight Capacity
Heavy Duty Triple Stitched Seams
Breathable, Quick Drying Nylon
Attached Compression Stuff Sack (Basically a Pocket when it's unfolded)
Eno DoubleNest Video Review – Hands On Experience
The following is a video review of the DoubleNest (based on extended personal experience):

Durability
These hammocks can take a surprising amount of punishment. The elements can provide a very thorough beating in and of itself. You don't really need to sit and worry about any sort of damage being done from water or heavy use. With as rough as some people treat their hammocks, they are quite durable all things considered.
However, that being said, they aren't completely destruction-proof. The hammock is, after all, made from thin, lightweight nylon material. So piercing, cutting, and burning are all very big issues.
It's recommended that you don't have any fire or sharp blades in hand while using the hammock. If you do find yourself with a cut or a burn in your hammock, realize that the triple seam design will go a long way in preventing it from getting worse. However, if you sit there and play with a said gap, it makes it infinitely worse.
So remember, this hammock can be quite durable and last quite a long time, so long as you take care of it.
Breathability
One of the biggest advantages of the double nest is how easily you can breath in it. You'd think with the nylon that you may have to worry about that somewhat. But no, it's quite simple to receive the amount of air you need. You also don't have to worry about the risk of overheating either. Even the gentlest breeze will keep this hammock cooled down.
At that same point, it makes it nearly impossible to be effective during the winter. It doesn't retain the heat of any kind, so like most other hammocks, this piece becomes nearly useless during the cold season. It's worth it to keep the hammock put away while there's snow on the ground.
Portability is probably one of the biggest selling points when it comes to the Eno hammock. When you think of moving hammocks, oftentimes you think of that ropey mess of a design, screwing hooks into trees, and a big disaster that requires space so it doesn't get ruined.
The Eno is remarkably good at cutting down on space. The Compression Sack that is attached to the hammock cuts down the total travel space.
After all, what would be the use of a camping hammock if you had to lug a huge thing around all the time right? Its packed dimension actually drops down to 5″ X 5″…total. Unpacked is much larger, but the company wanted to makes sure that you wouldn't have to use a bunch of space.
The straps are also condensed. They provide a handy little sack in which to store the straps. When properly put away, the straps are a little larger and yet skinnier. The packed Dimension on these usually comes out to about 9″ X 4″. Plus they can easily attach to each other, so really, it's unmatched in its ability to be portable.
Set-Up and Break-Down
As stated above, when you think of hammocks, you often think of those old messy rope hammocks. They required metal implements being dug into trees or expensive stands that couldn't be transported. Instead, Eno went with a much simpler idea. While they have a couple of different types of straps available, the Atlas Straps seem to be the most common.
Highly durable and remarkably ingenious, these straps seem designed for trees. Essentially after unrolling the straps and decompressing the hammock, you swing the strap around the tree.
The next step is to string the side that had multiple loops through the solitary loop on the other end of the strap. Then you simply hook the carabineers onto one of the loops that has been strung through the hole (see the video for an example).
Breaking it down is just as simple, you literally do the opposite of what you did to set it up. Unhook the carabineers, and stuff the hammock back into the compression sack.
Then pull the straps off the trees and roll them back into shape as before and put them back into the strap bag. Once you get quick with it, setting up and breaking down won't take you more than a few minutes.
Price?
Some may be worried about how much something like this would cost. While it's true that many designs can cost a lot of money, this one, in particular, stands out amongst the group. While it's much more basic than others, you really can't beat the price. It's currently being advertised for a decent price here. That's a tough one to wag a finger at disapprovingly.
Downsides
Obviously, this hammock is packed with pros and very few cons. You do however need to worry about things piercing or burning the hammock, and it's primarily meant for the summertime. So unless you're expecting a winter hammock that's fireproof, you can easily see how the hammock's pros far outweigh its cons!
Final Thoughts on the DoubleNest
This hammock is an absolute must-have for anyone who enjoys camping. Whether you are a weekend warrior or a Music Festival Junkie, this hammock is the exact solution to the problem that you didn't even know you had. Use it just once, and you'll immediately realize just how wonderful this design is.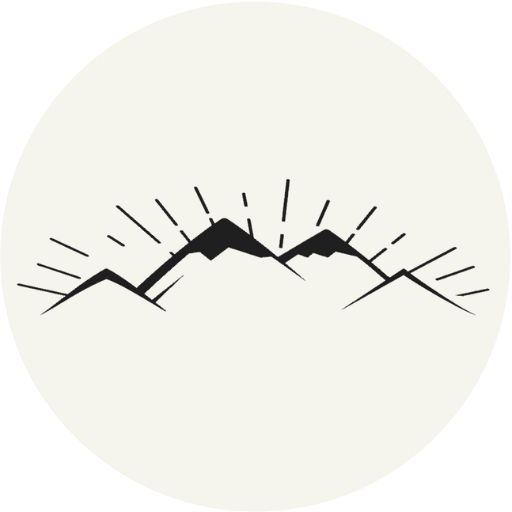 The All-Outdoors Guide team is comprised of enthusiastic experts that enjoy helping others that aspire to be better at outdoor fun. Part of that is making sure you have the right gear and information when it's time to go out and have fun. Some of our team have accomplished amazing feats like climbing 6000 feet to the top of mountains, others have explored every dirt trail they could find and we even have some people that have backpacked solo on various continents. No matter what our readers want to learn and do, our team is here to help them accomplish those goals.