Keen footwear is a highly respected footwear brand for outdoor enthusiasts, most popular for their hiking boots and outdoor-friendly sandals. Keen footwear is easily recognizable by its unique designs, quality construction, and a bold yellow Keen logo seen on the majority of its models.
Keen is a fairly affordable brand compared to other technical outdoor footwear companies and has quite a loyal following. Additionally, the popularity of Keen also means that the majority of outdoor gear retailers, like REI, almost always have the most popular shoes and boots in stock, making it easy to track down what you're looking for.
Keen hiking shoes and boots are known for having a classic design, being constructed of quality materials, and being quite comfortable right out of the box. Out of the various Durand WP Mid models Keen offers, there are two boots that stand out – the Durand WP Mid and the Gypsum II WP Mid.
Both boots are still being manufactured by Keen and can be found quite easily from outside retailers as well. As their names suggest, both boots are waterproof (WP) and have mid-height to them. There are a few visual differences between the two, but otherwise, both are designed for hiking and have collectively gained well over 150+ positive reviews.
If you're searching for American-made, tough hiking boots that can handle various types of terrain and keep your feet dry and protected, either the Durand or the Gypsum II would suit you well. With that in mind, there are a couple of differences you should consider if you're stuck between these two excellent mid-size hiking boots.
Design and Advantages of the Durand WP Mid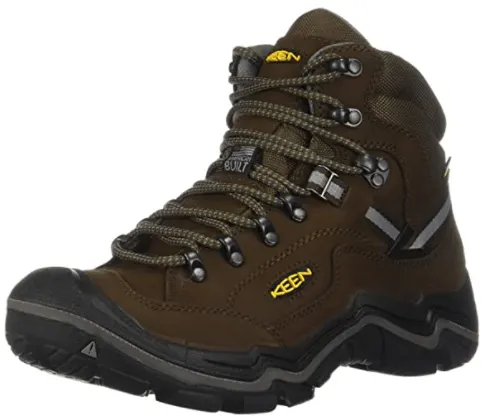 The Durand WP Mid is described as a waterproof hiking boot that is ready to go right off the bat, regardless of whether the sun is shining or rain clouds are overhead. This solid 4.5 out of 5 stars rated mid-size hiking boot looks very much like the typical Keen boot design that looks just as nice as it functions.
The main details of the Durand WP Mid include:
Retails from Keen for $180
Men's sizes 7 to 15, with half-sizes up to 11
Comes in Cascade Brown/Gargoyle for an attractive, rugged look
Recommends ordering ½ size larger than normal
The average weight of 2lbs 8oz per pair
Typical over-ankle lace-up hiking boot
The waterproof and breathable membrane lining
Upper made of nubuck leather and mesh
PU midsole and thermoplastic shank for support
Grippy rubber sole for traction on difficult terrain
Built with only sustainably sourced leather
Keen's use of leather sourced from environmentally-friendly sources and all footwear being made in the US is a big bonus for eco-conscious consumers. The Durand WP Mid combines the waterproofness of nubuck leather along with mesh sections on the upper for ventilation. The membrane lining is Keen's KEEN.DRY, a technology especially suited for very wet, muddy trails.
The PU heel cushions and midsoles provide plenty of all-day comforts as long as you don't overload your pack. These are hiking shoes, after all, not designed for extreme backpacking with a heavy load. Many find the Durand WP Mid to be exceptionally comfortable with a barely noticeable breaking-in period. Lastly, the rubber Keen sole provides a nice grip without it being overly aggressive and heavy.
Drawbacks of the Durand WP Mid
Out of the 100+ positive reviews for the Durand WP Mid on just the REI site alone, it's obvious that there aren't a lot of issues with this model. That being said, there are a few potential drawbacks to keep in mind if you're considering buying this model.
First off, Keen and other retailers do have a warning that the Durand WP Mid runs roughly a half-size too small. Despite this being clearly labeled, occasionally customers buy their regular size and end up having to return the boots.
It would be safe to assume that if you have narrow to average size feet and wear typical thick hiking socks, you should select a half-size larger than you'd typically wear for hiking boots. If you already tend to wear a half-size larger in hiking boots versus your street shoes, then a full-size from your regular may be warranted.
Another thing to keep in mind with fit is that the design of the insole prevents popular hiking sole inserts from being used. The brand Superfeet is a real boon amongst hikers, many of which use them religiously to keep their feet comfortable and protected. If you are a diehard fan of Superfeet, you should consider that you won't be able to use them in the Durand WP Mid.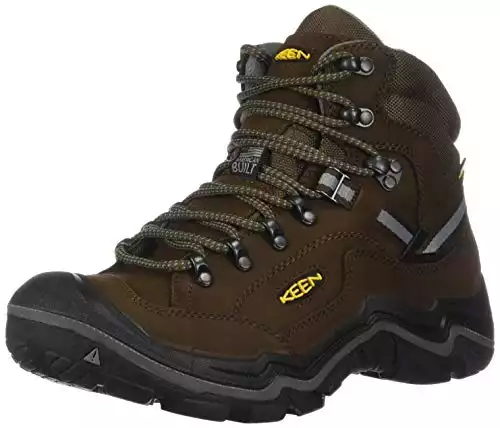 Design and Advantages of the Gypsum II WP Mid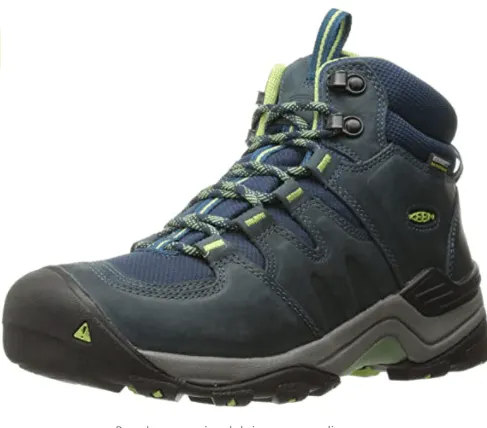 Keen describes the Gypsum II WP Mid as a waterproof, stable hiking boot that will offer both traction and comfort regardless of how far your trek takes you. The Gypsum II WP Mid is a bit of a sleeker mid-height boot and rates as a 4.5-star boot, just like the Durand WP Mid, though there are fewer reviews for this model so far.
The main details of the Gypsum II WP Mid include:
Retails from Keen for $150
Men's sizes 7 to 15, with half-sizes up to 11
Comes in 3 color options – Coffee Bean/Bronze Mist, Forest
Night/Warm Olive and India Ink/Burnt Ochre
The average weight of 2lbs 6.4oz per pair
Typical over-ankle lace-up hiking boot
Waterproof and breathable membrane lining with mesh
Upper made of smooth nubuck leather and mesh
Dual-density EVA midsole and ESS shank for support
Nonmarking rubber sole for traction
Built with only sustainably sourced leather
The Gypsum II WP Mid is very similar to the Durand WP Mid, just slightly lower in weight and constructed just a bit differently. The upper of this boot is much sleeker looking and most agree it has a bit of an athletic look compared to your typical robust hiking boot.
Despite being a few ounces less in weight, the Gypsum II WP Mid can handle just about any terrain you care to take on. These boots fit the fit very well and are true to size. The lacing style also ensures you can get a bit of a customized fit and make it as snug as you'd like it to be. The EVA footbeds are removable which also means you can use your favorite insole inserts (i.e. Superfeet).
The Gypsum II WP Mid offers plenty of support and the 4mm lugs on the sole keep you balanced and stable. Additional heel support gives you a grounded feeling.
Drawbacks of the Gypsum II WP Mid
The Gypsum II WP Mid, like the Durand, doesn't really have anything major wrong with it. It does have fewer reviews than its competitor, but this is due to it being a newer boot and having nothing to do with functionality.
The only potential issue that some customers have noted is that the more lightweight design does mean that the insole it comes with might not provide enough comfort, especially on long hikes over rocky terrain. However, this can be remedied with an added insole.
Which Boot Should You Buy?
Chances are either the Durand WP Mid or the Gypsum II WP Mid is going to leave you happy, so long as you keep in mind some of the possible weaknesses of either model. However, both of these boots are so similar is difficult to determine which is clearly better than the other.
Therefore, it is safe to conclude that if you really put your boots through abuse-making shock absorption and overall protection key, then you might find the Durand WP Mid to suit you best. If you tend to hike more casually or want boots more suited for your typical weekend hikes, the Gypsum II WP Mid is going to save you some money and leave you impressed.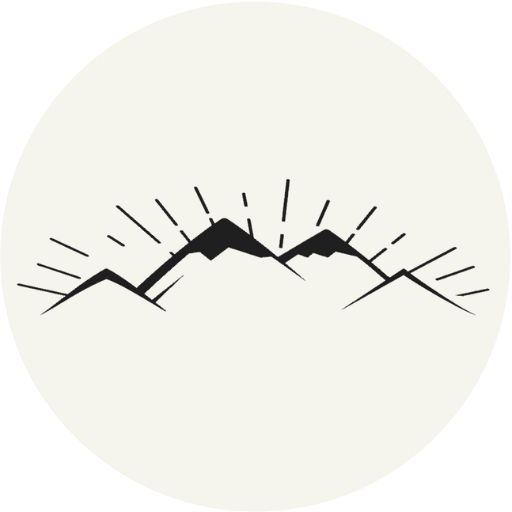 The All-Outdoors Guide team is comprised of enthusiastic experts that enjoy helping others that aspire to be better at outdoor fun. Part of that is making sure you have the right gear and information when it's time to go out and have fun. Some of our team have accomplished amazing feats like climbing 6000 feet to the top of mountains, others have explored every dirt trail they could find and we even have some people that have backpacked solo on various continents. No matter what our readers want to learn and do, our team is here to help them accomplish those goals.