There are plenty of 2 people 3 season tents on the market but few are as sturdy, innovative, and impressive as the Dagger 2 by Nemo.
If there was any brand to truly master the art of tent-making, it would be Nemo. Since 2002 Nemo has been designing and producing shelters with the serious outdoor enthusiast in mind. Their models have won plenty of awards and praises since then.
The Dagger 2 is one of their more popular smaller capacity tents – a go-to choice for solo adventurers that want more space or camping partners tired of sharing cramped quarters. Backpacking and camping should be an enjoyable experience, without worrying about how your shelter will protect you through a night in the backcountry. The Dagger 2 provides that reliability, along with some very cool features.
If you've been considering replacing your old 2P tent with something new, this model may very well earn a place on your wishlist.
Specs and Features of the Dagger 2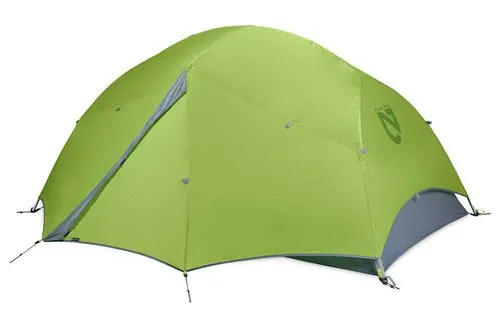 Before getting into the bulk of what makes the Dagger 2 so great, here is a rundown of everything from stats and construction to prominent details.
Details:
Classic 3 season tent
Made for ultralight backpacking
Packed size – 19″ x 5″
Packed weight – 3 lbs 12 oz
weight – 3 lbs 5 oz
On the Flyweight – 3 lbs 2.2 oz
Floor dimensions – 90″ x 50″
Floor area – 31 sq ft
Vestibule area – 23 sq ft
Peak ceiling height – 42″
Retails for $399.95
Materials:
Vestibule – 15D sil PU ripstop nylon
Rainfly – 15D sil PU ripstop nylon
Canopy – 20D ripstop nylon + No See Um mesh
Floor – 30D PU ripstop nylon
Pole – Featherlite aluminum 8.5/9.0/9.6
1,200 mm DWR treatment on the body of tent + 3,000 mm coating on the floor
Features:
Dual side doors open to their own vestibules
Raised pole frame gives more living space than other 2P tents
Single pole design with clips makes set-up quick
Special Light Pocket headlamp sleeve allows for hands-free ambient lighting
Numerous small mesh pockets let you organize gear
Comes with a Divvy Sack stuff sack for splitting weight between two people
Stakes, guylines, and a small emergency repair kit included
Reflective guyline loops and zipper pulls
The Interior privacy panel allows for extra coverage
The Dagger 2 is from the typical delicate 2P shelter. This model is worth every penny of its retail value and will pay for itself many times over by providing years of hassle-free service.
Advantages of the Dagger 2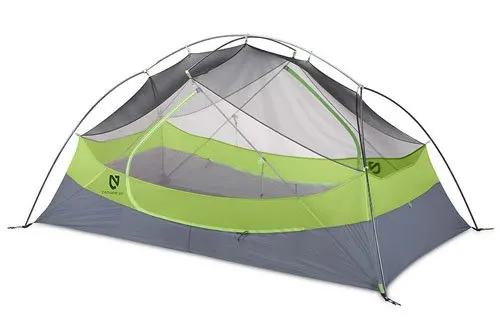 Here are the three major reasons for buying the Dagger 2.
Extremely Livable Despite Its Small Size
What makes this tent seem so much roomier than comparable 2Ps is the way Nemo designed the framing. The pole frame is situated fairly high up and is a cross-bar shape. This opens up the whole headspace of the tent which eliminates the claustrophobic feel so many smaller tents have.
A peak ceiling height of 42″ is plenty of headroom and makes sitting out a rainstorm far more pleasant, especially if you're sharing space with another person.
Solo campers really enjoy this tent because it provides so much room it feels like more a small basecamp than just a shelter for sleeping. The double doors and vestibules are great for two occupants but also is perfect for a single person. Gear storage can be left under one vestibule while the other is saved for entering/exiting. The second vestibule can also be used as a kitchen when the weather prevents you from cooking out of cover.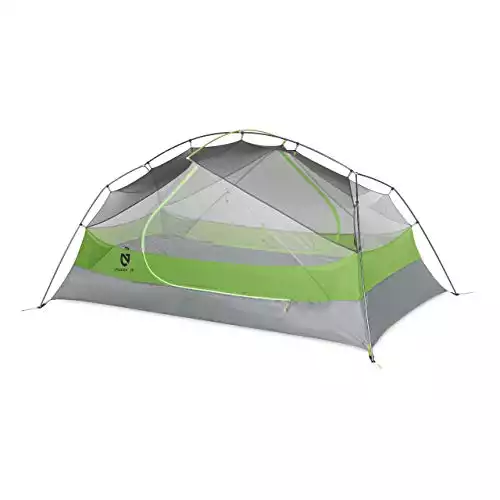 Truly Appropriate for Ultralight Backpacking/Camping
With its full packed weight coming in at only 3 lbs 12 oz, the Dagger 2 falls into the ultralight category. For camping out in good weather, you can drop this weight to nearly 3 lbs even, which is impressive to say the least. While many solo backpackers enjoy the extra space of a 2P tent, Nemo did choose to include their Divvy Sack rather than a normal stuff sack.
The Divvy Sack allows this tent to be split fairly evenly in weight so two can pack the weight rather than one. This is a great advantage as it eliminates the need of deciding who has to carry what.
Highly Durable Materials and Premium Weather-Resistance
There have been very few complaints about the Dagger 2's ability to handle a multitude of different weather conditions. It is a 3 season tent that some have even been able to use throughout all 4 seasons, depending on the climate.
While it doesn't have a bathtub-style floor, it does have taped seams. Water leaks aren't a concern, even in heavy rainstorms with the wind. This tent also handles windstorms very well, despite its taller height than other 2Ps. The shape of the tent is still streamlined enough that the sides deflect wind rather well.
Tents will only provide so much protection from cold temperatures but plenty of campers have found that this tent is comfortable in quite cold conditions, if you have the proper clothing and sleeping bag. Nemo doesn't recommend this tent for winter camping but it's safe to say that the Dagger 2 would hold up fine in light snow if a late fall trip ends in such a surprise.
Disadvantages of the Dagger 2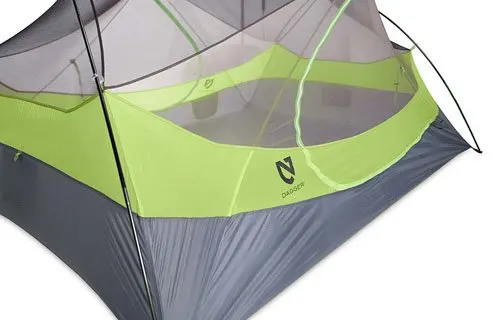 There are two minor complaints when it comes to the design of the Dagger 2.
Doesn't Come with Enough Stakes
Even though the Dagger 2 comes with 8 stakes, you may find that this isn't enough to fully secure the tent. The 8 included stakes are only enough to get the base of the tent down. This will be plenty of security for the average camping situation but if you may experience storms or winds, the added protection of additional stakes is a good idea.
If you're a fan of really battening down your tent and getting the sides as taut as possible, you'll likely end up needing to bring 4 to 6 additional stakes. Some customers end up using additional guylines as well, just to ensure they can get the fly and vestibule properly pulled out.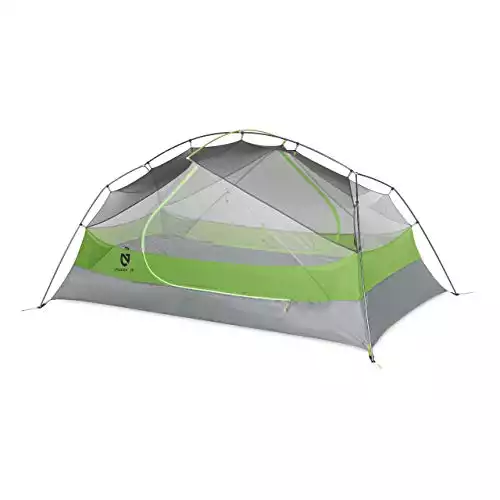 Condensation Can Be Tricky
Another factor to keep in mind with the Dagger 2 is that the small space means condensation will typically occur, especially in cold weather with 2 occupants. This condensation is most likely to occur in the foot box and headspace. This issue is common in tents, especially in shelters smaller than 4P in size.
Nemo did address this potential for this problem by placing vents in the doors. This certainly helps but campers who are often in high elevation where condensation is nearly guaranteed to happen may be disappointed that Nemo didn't add a top ventilation system.
Even with its two downsides, the Dagger 2 is still a superior tent that is absolutely worth considering. It is extremely lightweight, yet still has amazing features that larger tents don't have, like double vestibules.
Nemo tents are known for lasting many years with heavy use so serious backpackers won't need to worry about tent failure or constant repairs. All in all the Dagger 2 does exactly what a good 2P tent should do, and it does it in style.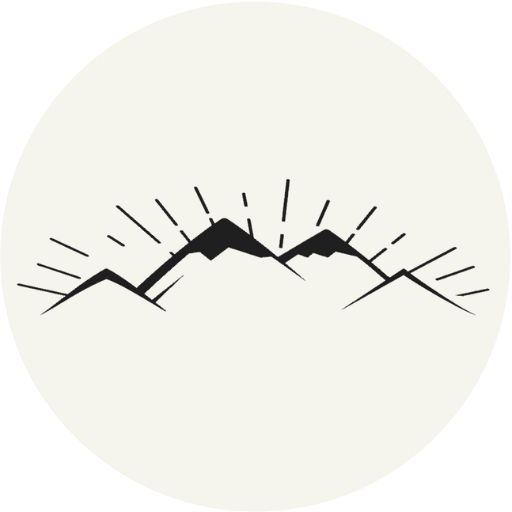 The All-Outdoors Guide team is comprised of enthusiastic experts that enjoy helping others that aspire to be better at outdoor fun. Part of that is making sure you have the right gear and information when it's time to go out and have fun. Some of our team have accomplished amazing feats like climbing 6000 feet to the top of mountains, others have explored every dirt trail they could find and we even have some people that have backpacked solo on various continents. No matter what our readers want to learn and do, our team is here to help them accomplish those goals.