Knife reviews these days usually focus on hunting or tactical style folders; they're the ones that most of the custom and high-end smiths are making, and they're also the current fashionable style.
Don't feel like you have to go down this route, though. These knives make great additions to your outdoor or EDC gear, but there are other options available and they have their supporters too.
Single-blade folders have a lot going for them – they're ergonomic, can pack in a decent-sized blade and it's easy to add a secure, easily operated locking mechanism. If your main need is a sturdy, locking blade this is probably your best option. But what if you're looking for a wider set of capabilities?
A single blade is good at cutting things but less useful for pretty much anything else. If you want more versatility a Leatherman-style multi-tool can be a great choice, but most of them are too bulky for EDC. That's where Swiss Army-style knives come in.
The Swiss Army knife is probably one of the most recognizable pocket knives out there. The classic design, with its red plastic handle scales and assortment of tools, is familiar to anyone who's ever been a Boy Scout or even wandered round a good camping store. But just because it's a classic don't assume it's outdated – the maker, Victorinox, constantly updates the range.
Some old favorites have been available for years but there are plenty of new models too. Whether you want an ultra-compact package with a small blade and a couple of basic attachments, or a fully equipped pocket toolbox, there's a Swiss Army knife to suit you.
Obviously you're not restricted to a Victorinox. They're well made, as you'd expect from a Swiss product, and they have an authentic heritage – Victorinox really do make all the Swiss Army's knives. Plenty of other makers produce very capable multi-blade folders too though, and one of those might suit you just as well or even better.
Is a Swiss Army knife, or one of its imitators, what you need? Here are their main advantages:
Compactness. Apart from a few top-end ones with truly massive arrays of tools, a Swiss Army knife is usually going to be a lot more compact than a lockblade. That's handy for EDC, especially if you want to be discreet about it.
Acceptability. Like it or not, some people don't like the idea of EDC knives. A Swiss Army, with its Boy Scout image, is going to raise a lot fewer hackles than a tactical folder. You still won't get it past the TSA at the airport, but it's generally more acceptable in everyday life.
Flexibility. The main blade on a Swiss Army style knife won't be any match for a good single-blade one, but it's still going to handle most daily cutting jobs. Then you also get an array of other tools. Most models have scissors, which are handy for cutting paper or emergency sewing jobs. There's usually a nail file in there.
Larger ones add corkscrews, bottle openers, screwdrivers, saws and practically anything else you can think of. The latest ones even include pens and LED lights. Not all the tools are going to get a lot of use when you're hunting in the wilderness, but for EDC a good Swiss Army makes a lot of sense.
Obviously there's no rule that says you only have to carry one knife, either. A lot of people have a Swiss Army style tool as their EDC, then when they head off for some outdoor activities they add a belt knife or large folder to handle any more serious cutting tasks.
So if you're thinking a Swiss Army type knife might be a useful addition to your gear, what do you need to look for? There are a few pointers to keep in mind:
Size. These knives can be as large or as small as you want. A model with a 2-inch blade and a couple of small tools is incredibly compact, but some of the fully kitted out ones are up to an inch thick. It's a familiar trade-off – size versus capability.
Locking blade? Larger Swiss Army-style knives often have a locking blade. Obviously, this makes it safer and more effective in use, but in some jurisdictions lock knives are more heavily restricted.
Handle Material. Most knives of this style have smooth plastic handles. They don't give fantastic grip, but then they're not really meant for situations where your hands are wet or covered in blood. If you do need more grip some come with alternative handle materials, including textured alloy or even wood.
You're probably getting the idea that there are a lot of choices available. Yes, there are. In fact, it can be a real minefield choosing the right Swiss Army-type knife. Just to help out, here are our recommendations.
Geralt Survivor Series 11-in-1 Pocket Knife
Features At A Glance:
3-inch slip joint main blade
11 tools – 14 functions
Steel handle scales
At a list price of $39.99, this is a mid-priced knife, but you can usually find it for under $15. At that sort of price, it's a real bargain, especially if you're looking for an affordable backup knife to keep in your bug-out bag or vehicle. However, even for the list price, it's actually pretty good value, because this is a tough piece of kit.
The Geralt is an all-steel knife. The handle scales are solid and have radiused edges for comfort; they're plain apart from three curved rubber inserts on each side, close to the main blade pivot.
We're not sure if these are meant to be cosmetic, but they do give a little extra grip when you're doing fine cutting. As you'd expect from brushed steel handle the grip overall is reasonable but nothing special. Ergonomically it's quite chunky and fills the hand pretty well, but this isn't a slimline knife. It isn't a brick either, but if it's in your pocket you'll know it's there.
The main blade is three inches long with a drop point, and no lock. That makes it unsuitable for heavy cutting, but for light tasks it's fine. Out of the box, it isn't spectacularly sharp, but it does take a decent edge and hold it reasonably well. Like the rest of the knife, it's no-name stainless steel but seems adequate.
As well as the blade there's the usual array of accessories. There's a saw, nail file with a pick, scissors, a fish scaler with hook remover, marlinspike, bottle opener with flat head screwdriver, Phillips screwdriver. Can opener, threading tool, and corkscrew. All the tools are robust and functional.
Overall this knife doesn't have the rock-solid build quality of a real Swiss Army knife, but it's pretty good and comes at a tempting price. If you're looking for an EDC tool that can handle a wide range of everyday tasks, or a dependable addition to your outdoor gear, this could suit you very nicely.
Verdict: A lot of functionality for not much money.
Victorinox Swiss Army Classic SD
Features At A Glance:
4 inch slip joint blade
4 tools – 5 functions
Plastic handle scales
The Classic SD is a slight update of the Classic, which has been one of Victorinox's bestsellers for decades. It's a tiny knife, just 2 ¼ inches long when it's closed and very slim. If you're looking for a light-duty EDC knife with a few extra functions this one is perfect.
It can even be carried, almost unnoticed, on a keyring. It's not expensive either – the list price is around $20 but you can usually pick one up for under $15. That's not a lot to pay for Swiss quality, which the Classic SD has plenty of. This is a classic Swiss Army design, so it's built around a solid steel frame with plastic handle scales. There's a keyring at one end; at the other, a toothpick and a small pair of tweezers slot into the end of the handle.
As you'd expect from the small size, the Classic SD has a much smaller complement of tools than the Geralt. There are three. You get a small drop-point non-locking blade just under an inch and a half long.
This is pretty sharp to start with and will take a very nice edge. Obviously, it's not much use for heavy tasks, but it's still a handy thing to have in your pocket. There's also a nail file with a straight-head screwdriver at the tip – the screwdriver is what earned the SD suffix – and a pair of scissors.
Verdict: Tiny but useful, and very nicely made, it deserves its classic title.
Victorinox Swiss Champ
Features At A Glance:
3-inch slip joint blade
17 tools – 33 functions
Plastic handle scales
If you really want a pocket knife that can do just about anything the Swiss Champ is probably it. Following the same iconic design as the Classic SD, it's much larger – 3.5 inches long when closed, and weighing in at a hefty 7.5 ounces – and also comes with a stiffer price tag.
The list price is $99.99, but you should be able to find it for around $60 without too much trouble. And you get a lot for the money.
The Champ shares the Classic SD's steel frame and plastic scale construction, but there are a lot more tools packed away inside. The main blade is three inches long, non-locking, and with the standard drop point. There's also a smaller blade, which looks pretty much identical to the Classics.
On top of that is a saw, scissors, mini pliers with a wire cutter, and a massive array of other accessories. There's even a magnifying glass, and a tiny pen tucked away in the handle. This is a real pocket toolbox, and if you're carrying one the chances are you'll find yourself reaching for it several times a day.
Verdict: Packed with features, and extremely high quality, this is one of the most useful knives around.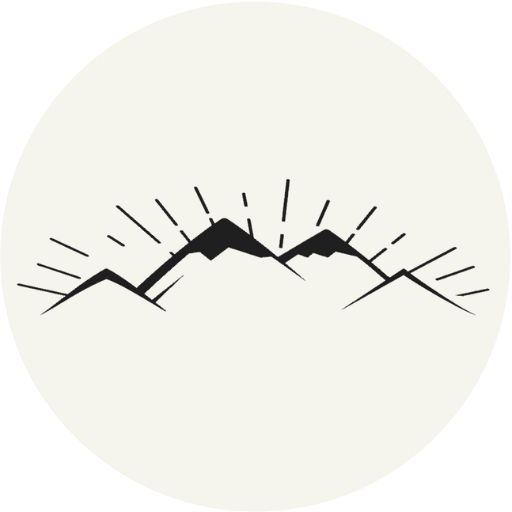 The All-Outdoors Guide team is comprised of enthusiastic experts that enjoy helping others that aspire to be better at outdoor fun. Part of that is making sure you have the right gear and information when it's time to go out and have fun. Some of our team have accomplished amazing feats like climbing 6000 feet to the top of mountains, others have explored every dirt trail they could find and we even have some people that have backpacked solo on various continents. No matter what our readers want to learn and do, our team is here to help them accomplish those goals.