Most evaluations of backpacks are based on duration of trip. That's important but there are other factors that durations miss.
Years ago, three American college students were apprehended by the Iranian border patrol for backpacking on the border of Iran and Iraq. This was at the height of one of the many Iraqi wars.
I often pondered their motivation for this adventure; at times questioned their sanity, wondered if any of them had parents, and actually wondered what kind of backpacks they were using.
Questions Worth Asking Before Buying a Pack
Here were my questions that the Iranians never answered:
This was a month-long sojourn they said. Did that affect their backpack decision?
There were three of them in a group. How would a group make unique decisions with regards to backpack types or styles, and how might they distribute shared equipment across the group?
There was one woman and three men. Did they all have the same style of backpack or was their a unique design for the women?
They were in a desert, but did some rock-climbing -would a certain style of backpack have worked better for this dual terrain environment?
I have a suspicion that this group didn't give a whole lot of thought to a lot of this and neither did the Iranian border patrol. But it does dramatize some good questions with regards to backpacks and our pick for the top 3.
But first. A few questions:
Where are you backpacking? A nice long trail across rolling hills and forests?
Steep mountains and treacherous footing?
Alone or with a partner or group?
Winter versus summer?
Vacation versus serious adventure.
How much you spend and the type of backpack you choose should be determined by those factors. Serious adventurers considering an assault on Denali or K2 are going to be thinking very differently than someone exploring the Appalachian Trail or a weekend hike in Michigan.
Looking for an Ultra Lightweight Backpack?
We don't cover it in this article, but if the weight of your backpack is the primary concern, we've reviewed the top five lightweight options here. This is a more in-depth product comparisons, dedicated specifically to the lightest backpacks currently on the market.
Winter, spring, summer, fall?
Time of year also is a critical factor. If you're in freezing temperatures your backpack load tends to be higher with regards to tents, sleeping bags and other equipment. A mid-summer trip lets you pack lighter and the backpack specs change. If you never do winter backpacking or mountaineering, less is more.
When all purpose serves no purpose
Our tendency to find one all-purpose backpack and that's fine if you are an occasional or recreational backpacker. However, if any sojourn involves a serious trip of extended duration, extreme areas such as desert or mountains, or extreme weather such as winter or a jungle in midsummer -you may want to consider a backpack best suited to that type of trip.
The standard measure for backpack selection
Here's the standard measure for trip duration. I think it's meaningless because it does not take into consideration other members in the group, type of trip such as meadow versus mountain, nor age and condition of the group.
| | |
| --- | --- |
| Length of trip | Pack capacity (liters) |
| Weekend (1–3 nights) | 35–50 |
| Multiday (3–5 nights) | 50–80 |
| Extended (5+ nights) | 70+ |
The head scratcher with this equation is the assumption that much of the capacity is for pre-packaged food. A weekend would handle basics like a tent, sleeping bag and other necessities. The additional stuff is the food. But this is where the solo versus group mentality should be considered. Backpacking alone is generally not a good idea.
Backpacking with a buddy or two makes more sense and allows for the distribution of equipment: one person carries the tent, another the cooking gear and a third the bulk of the food in addition to each packing their own sleeping bags, clothing and other personal items. How much weight each person packs would be based on their size and physical condition.
Our Top 3 Recommended Packs
With those considerations in mind, here are three backpacks to consider.
One is the all-purpose pack for the occasional recreational backpacker.
The second is for shorter trips including mountaineering and extreme weather.
The third is for serious expedition backpacking including mountain climbing or other types of demanding terrain, and weather.
1. All-purpose/recreational backpack: The Black Diamond Speed 30 Pack
This pack has a lower retail price of $149 and is a great all-purpose pack because of the ability to remove or attach compartments, straps, and other options to suit the occasion, duration, and weather. It is great for mountaineering, casual hikes, or day trips due to its flexibility with attachable compartments. It can be purchased at this listing for less than $100.
2. Mountaineering and extreme weather: The CiloGear 30:30 Worksack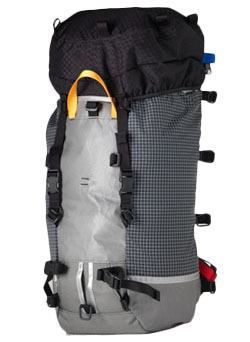 This is a serious backpack intended for mountaineering and short durations up to three days. It has a 40-pound capacity. It's designed to cling to the body and provide even weight distribution to aid balance and body position in complex or steep terrain and mountainous regions. According to CiloGear:
The 3030 includes all the hallmark CiloGear features: Ninja Pocket, internal compression strap, removable bivy pad, lid, sternum strap, and hip belt. The pack comes with a set of 10 removable straps to make the system work just right for you! The 3030 does NOT come with a Framesheet. It is compatible with our new AirBeam Framesheet and our standard Framesheet.
It retails for $249 and is available from ClioGear.com
3. Expedition backpack for serious adventures and long durations: Gregory Baltoro 85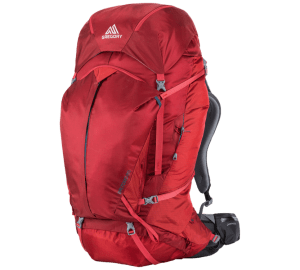 According to Gregory Packs:
Appalachian, Pacific Crest, Continental Divide, Great Himalayan, Machu Picchu, Camino de Santiago … you can hike them all. The Baltoro 85 offers massive capacity and the constantly adapting comfort of Response A3 suspension, allowing you to tackle the longest self-supported trips on your list. With enough room for any expedition load plus the kitchen sink, this 85-liter monster is the largest all-season backpack in our line.
It retails for $349 and is available at this listing.
Baltoro 85 | Gregory
For the premier treks of the world, the Baltoro 85 is the ultimate pack. The adaptive Response A3 suspension, 3D precurved harness and hipbelt allow you to comfortably take advantage of the 85 Liters of capacity.
Check Price
We earn a commission if you click this link and make a purchase at no additional cost to you.
The Final Word
One thing you'll want to do is review these website links and do some other exploration. There are packs uniquely designed for woman and people with widely varying body sizes from petite to big and tall. The price ranges are fairly reasonable even for the most sophisticated backpacks.
The key is to think about your trip, your terrain and weather, duration and your physical size and condition. All of those factors will affect your performance on any hike and the right pack can take you to a good trip.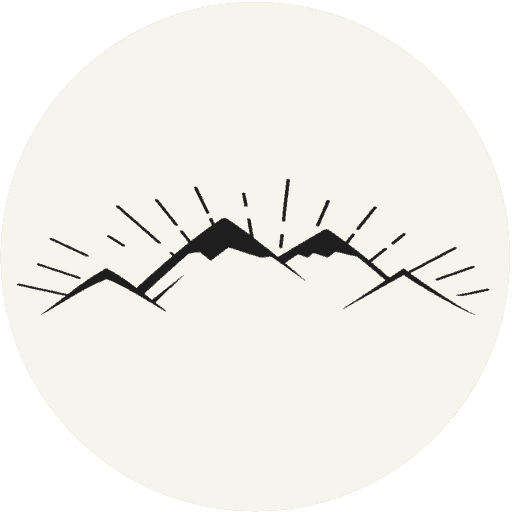 The All-Outdoors Guide team is comprised of enthusiastic experts that enjoy helping others that aspire to be better at outdoor fun. Part of that is making sure you have the right gear and information when it's time to go out and have fun. Some of our team have accomplished amazing feats like climbing 6000 feet to the top of mountains, others have explored every dirt trail they could find and we even have some people that have backpacked solo on various continents. No matter what our readers want to learn and do, our team is here to help them accomplish those goals.