Have you ever had a struggle in your department stores because you just could not find the right belt? Or maybe you want to upgrade your belt game and you're looking for that perfect belt to keep your favorite trousers at bay.
Well, if this is your dilemma, don't worry. After reading this review, all your belt-related questions will be answered.
Today we will be talking about ratchet belts and two companies that are major players in the field of selling ratchet belts. This will be a comparison review between Slidebelts and Mission belt. So in this battle of belts, only one will emerge victoriously and we cannot wait to find out who. But first, what is a slide belt or a ratchet belt?
Bottom Line Up Front: To be 100% honest (and cut to the chase), I much prefer the more versatile and comfortable Slidebelts available here.
Of course, continue reading for my full analysis…
Recommended Pick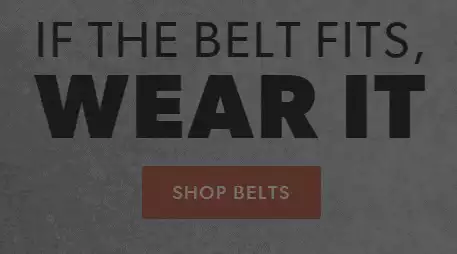 I Personally Prefer Slidebelts
While everyone is different, I personally prefer the more versatile and comfortable fit offered by the Slide Belt.
Shop Slidebelts
We earn a commission if you click this link and make a purchase at no additional cost to you.
What is a Slide belt?
A slide belt, often also called as a ratchet belt, a click belt or a no holes belt, is different than your normal run-of-the-mill belt. They do not have any holes in them. Instead, they work by sliding the belt into clamps or 'teeth' that are located on the underside of the belt strap.
The buckle has a small tab that is in contact with the clasps. Using this tab, you can lock the belt according to your required adjustments. It works similarly to a zip tie.
The ratchet belt system is becoming the latest trend and it is incredibly easy to use, super flexible, and highly adjustable. It is a positive deviation from traditional belts.
The belts and buckles are two separate entities, this means that you can buy your buckle and belt separately or if you want you can buy loose buckles and use them with the same belt. This gives you total freedom to mix and match. Ratchet belts are therefore very good from customization point of view.
Ratchet belts also have many advantages over traditional belts. Ratchet belts do not easily stretch out as it does not have holes. Also, the ratchet belts are not susceptible to tears or cracks. These types of belts are guaranteed to give you a perfect fit always and that makes it very advantageous over a traditional belt.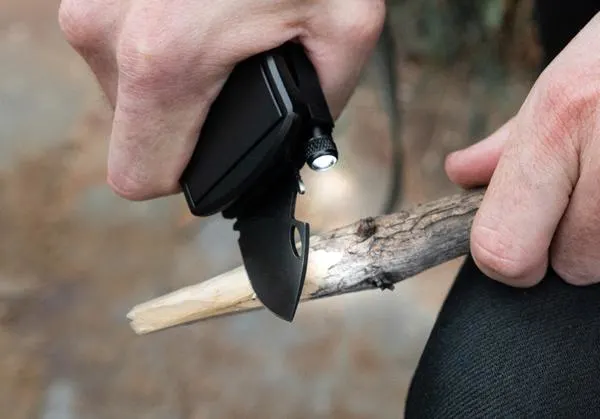 Another advantage is that you can customize your belts and buckles to your desired requirements. So if you are someone who likes to mix and match their accessories then you should definitely try out these ratchet belts if you have not already.
Slidebelts
Slidebelts was founded in 2007 and since have become very popular for their ratchet belts. They additionally also sell wallets and watches. They offer gender-specific products so their belts can be worn by men as well as women. They also make belts for kids.
Recommended Pick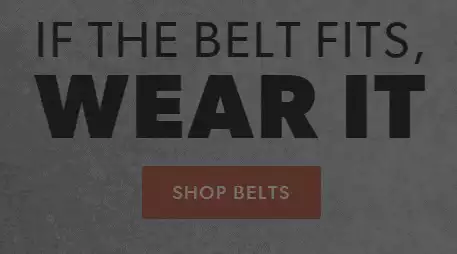 I Personally Prefer Slidebelts
While everyone is different, I personally prefer the more versatile and comfortable fit offered by the Slide Belt.
Shop Slidebelts
We earn a commission if you click this link and make a purchase at no additional cost to you.
This company was founded in 2011. It is another major player in the ratchet belt field. It has become popular after an appearance in shows like Shark tanks as well as featured in magazines like GQ, Business Insider etc. They live by the motto of 'Buy a belt – Feed by a Family'.
They make products for men, women and also kids. They also dabble in gear like hats and t-shirts.
Two companies designing a similar product with a similar mechanism. You may think that there may not be much difference but you may be surprised when we get down to it. We will compare the two based on certain factors, some of which includes the ease of buckling, ease of unbuckling, the quality of buckle, aesthetic value, versatility etc.
Packaging
Remember when Steve Jobs said that you should judge a book by its cover? Well, at least that is what we think he was trying to say, anyway. We are a fan of that. We believe that presentation is an important thing to look out for when buying a product. So first, we will look at the packaging of both the Slidebelts and Mission belts.
The Mission belt comes in a simple, light brown colored box with the belt just rolled up in it. The buckle is already attached to the belt strap so it saves you the trouble of manually attaching your buckle.
Comparatively, the Slidebelts box looks more sophisticated. It comes in a black colored box with velvet material sewn on the underside of the box. The belt is rolled up inside with the buckle in the center. The box looks and feels more stylish and chic. This means that the Slidebelts clearly wins a point with respect to presentation.
Ease of buckling
This is easily one of the most important factors to consider when buying a belt. You obviously need something that is easy to use and does not require much time and effort. Something that becomes muscle memory after some time. In that area Mission belts win.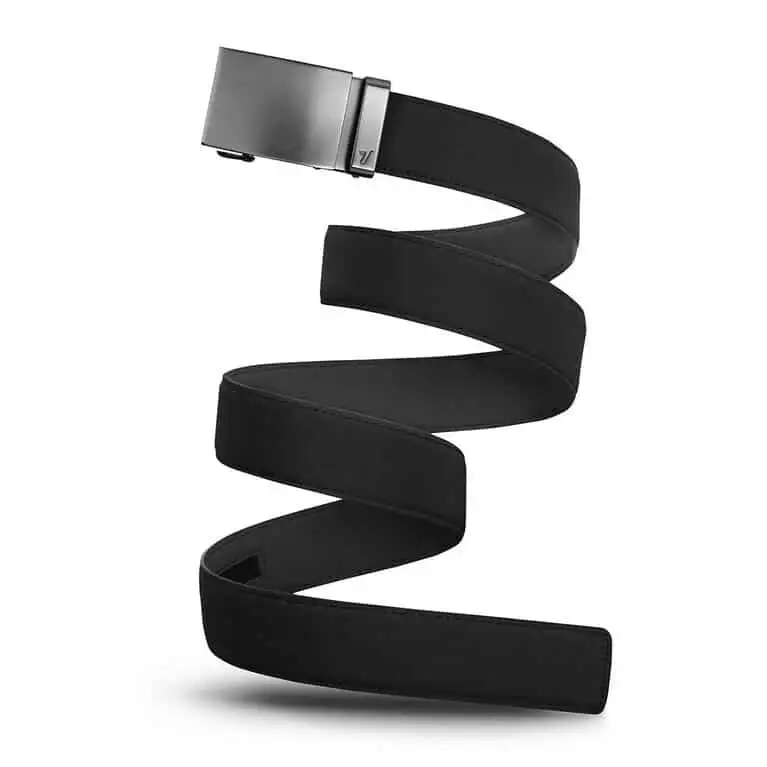 With Mission Belt Men's Ratchet Belt – Gun Metal – Gun Metal Buckle/Black Leather Strap, Medium (33-35)Mission Belt, you only need to aim for one of the many openings and the belt slides right through.
The SlideBelts does not give this ease when buckling. You need to aim for both the openings, it does not slide in like in the case of Mission belt. So, here a point goes to Mission belt.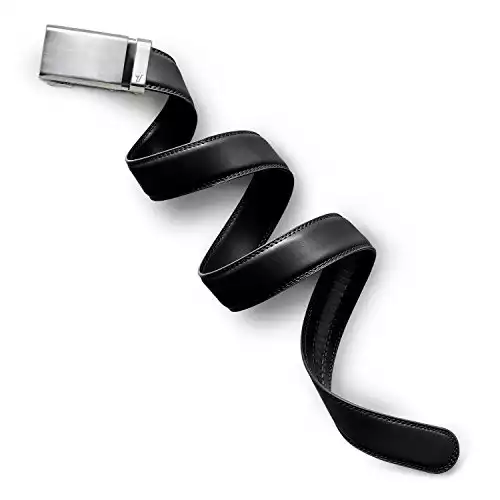 Ease of Unbuckling
So another important aspect to look out for when choosing a right belt. It is very embarrassing to be trapped in the belt because you cannot figure out how to get out of your belt.
So this round goes to SlideBelts. I know it is a bit contradicting, but the problem we found with the Mission belt is that it kept getting tighter and tighter because figuring how to unbuckle the Mission belt takes some time. Maybe watch a tutorial or something.
The SlideBelts unbuckle easily, all you have to do is just pull the buckle away from the body and then pull out the belt. So because of that, SlideBelts clearly takes our vote.
Quality of buckle
This is a bizarre comparative point but still important. For those of you who like to use their accessory to make a personal statement, why should your belt buckle be any different? The buckle of your belt is just as important for fashion as your clothes or shoes.
The buckle on the SlideBelts is a clear favorite. It looks expensive and premium. It even feels like it is made of high quality. Comparatively, the belt buckle of Mission belts seems cheaper. They seem like as if they are made out of a low-quality material. They generally look and feel less premium. So again, the point goes to SlideBelts.
Also, Mission belts and Slidebelts both offer only one style of the buckle but they do have options for different finishes.
Micro-adjustments
Okay, so the ratchet belt uses tracts to slide the belt in. The size of the tract determines how much you can adjust your product. It is not any different here, both the Slidebelts and Mission belts have an 8 and a half inch tract and 32 positions. So both can be adjusted in same positions. This round is a draw then.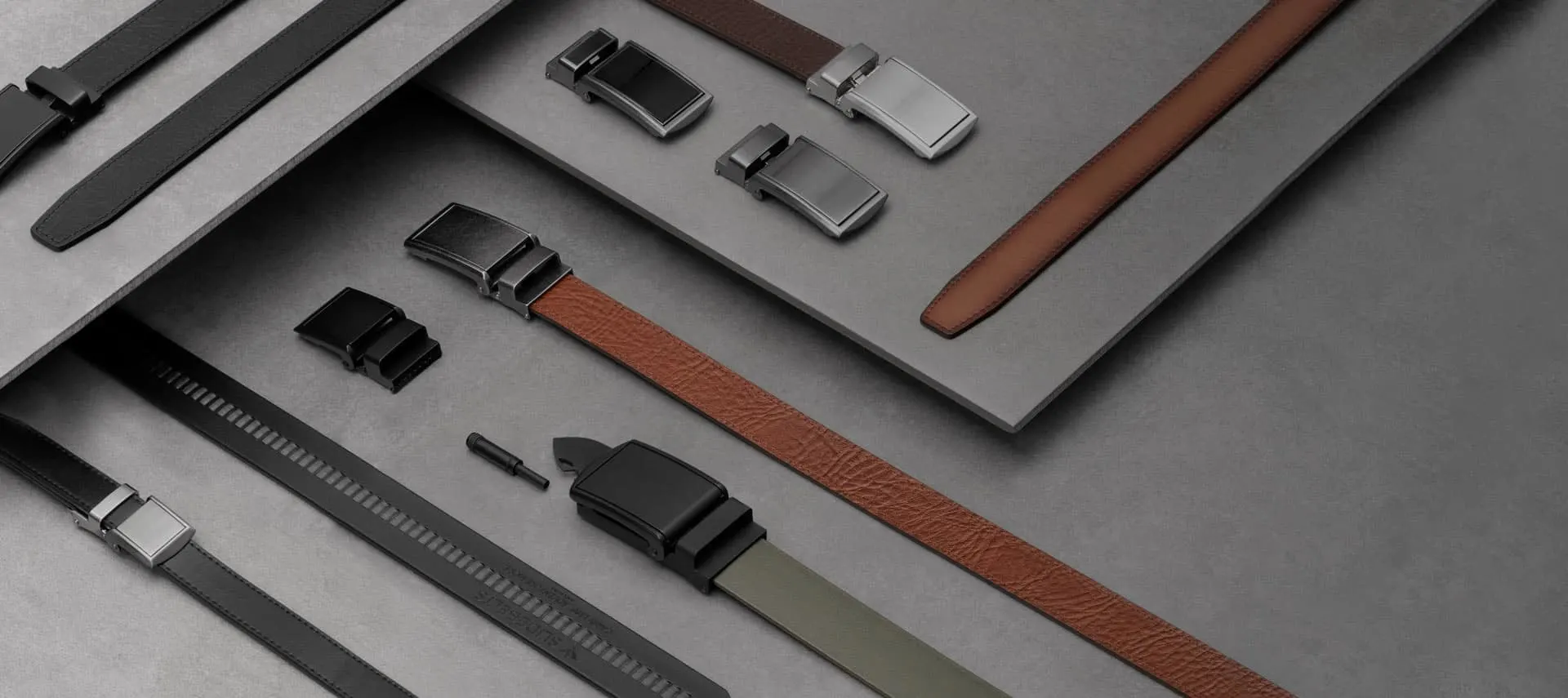 Quality of Belt
A very important point of comparison. The quality of the belt should be optimum especially for the price that you are paying. SlideBelts have four basic collections. They have premium, classic, canvas, and vegan while the Mission belt has leather standard, leather wide, nylon and canvas as their basic collections.
Slidebelts premium includes full grain leather and top grain leather. The only difference between the two is that the top grain leather belts have softer, supple feel while the full grain leather is a bit rougher. In both the cases, the canvas belt is exactly what the name suggests. These belt straps are made of canvas material.
The Nylon belt in case of Mission belts, the strap of the belt is made of nylon material and not leather. The Slidebelts has a vegan collection. These belts are made of animal-friendly and cruelty-free leather that looks like a real leather. They also a sub-category in this collection. Canvas vegan belt straps. These are basically belt strap that has a canvas on the front and vegan leather on the back.
So above you saw the kind of material that is used to make the belt straps. So this has to be a personal decision but we find that the when you compare the belts of the Slidebelts and Mission belts, Slidebelts has a better quality leather.
Special belts
The mission belt offers a specially licensed sports team belts. They have NBA and NHL teams licensed belts. So if you are a hardcore fan and want to show support and love to your favorite team, then what is a better way to do it than wear their belts?
The Mission belts have teams like Boston Celtics, Atlanta Hawks, Chicago Bulls, Dallas Mavericks and others. Form NHL, they have belts for Boston Bruins, Chicago, Arizona Coyotes and more.
Mission belts also offer NCAA college belts like Alabama Crimson, Arkansas Razorbacks, Arizona Wildcats and more. So if this seems like your jam, then Mission belts is definitely recommended for you.
Animal-friendly
If you are an animal lover but still like the look and feel of leather, then Slidebelts is definitely for you. They have a collection of vegan leather as well their other products are made using synthetic leather. They make leather which is animal-friendly and cruelty-free.
But if you want the real deal, then go for Mission belts. They make their products using 'real leather'. It is actually a type of material called bonded leather. It is made using two leather pieces which are glued together and plastic coated.
Community consciousness
We think a company is only as good as its philanthropy agenda. This means that we essentially try to support companies that not only have a good product but also gives back to their community. Mission belts are one such company.
On every purchase of the Mission belt, they donate $1 to help people fight against their poverty and hunger. They call this philanthropic effort The Mission.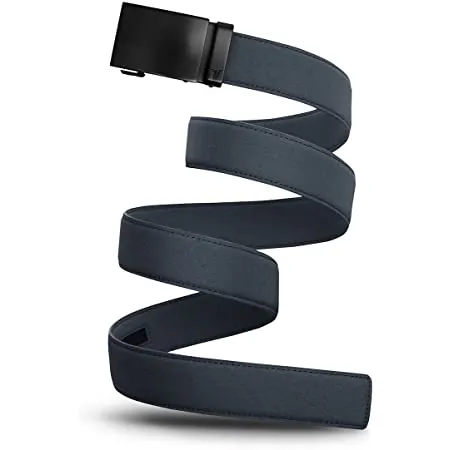 A dollar from every belt purchase also helps in fighting poverty through micro-lending. This means that they give micro-loans up to $500 per loan. This microloan helps people with a dream and innovation to fulfill that dream. All thanks to Mission belt.
So if you want to be a part of the mission or are someone who wants to help people, then you can do that even with a purchase of a single belt. You can go for Mission belts.
Style
There are different belts for different occasions. You have the belt that gives you a sporty look or the belt that is casual. There are also sleek and stylish belts that are just right for a party or stern, professional belts that help you dominate a business meeting.
Slidebelts have belts in 3 basic styles. You have the wide, golf and survival belts. Wide belts are classic style belts but are wider.
These give the wearer a more laid-back, casual look. Golf belts are narrower in breadth but have a really stylish and chic finish. It is good for all occasions as it is versatile. With the right clothes, it can be used for a sporty look or a professional look. Survival belt is a different ball game altogether.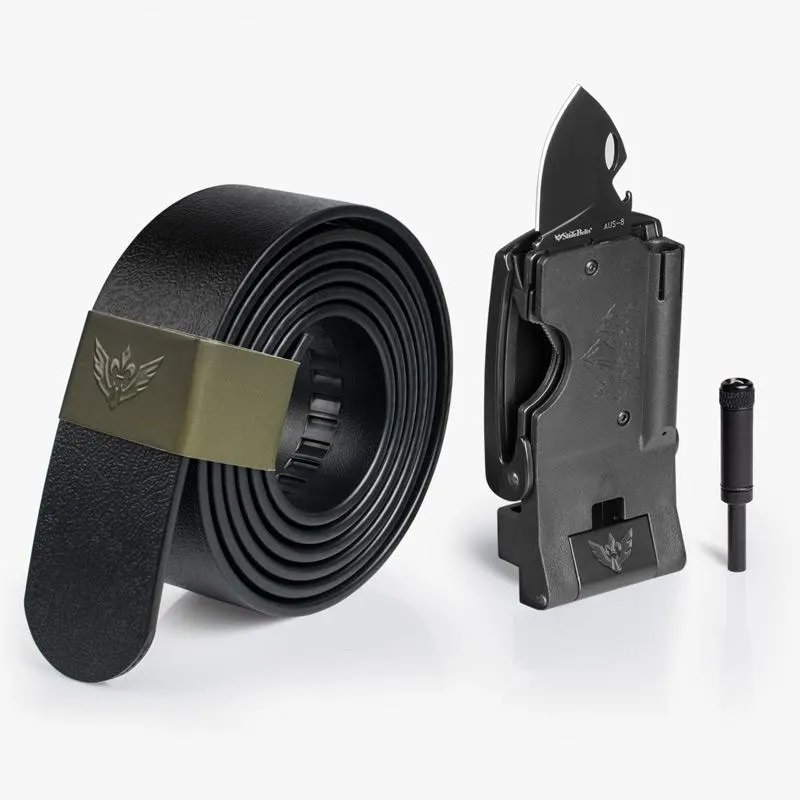 Survival belts are a great accessory for anyone who considers themselves to be an outdoor enthusiast. These belts combine the classic belts with outdoor ruggedness and the result is a versatile belt that is specially designed to be your companion for your latest outdoor expedition.
The buckle of the survival belt, called Survival Buckle, has a unique body made of glass-filled nylon that is highly durable. The face and frame of the buckle are made of zinc having a black matte finish.
Sure it is pretty, but that is not the only good thing about this belt. What differentiates it from other belts is that the Survival buckle has an integrated folding blade. The question that must be on your mind is that how safe is this belt? What if the knife hurts me when I am wearing it? Well, the belt is not just versatile but safe as well.
There is an inclusion of a frame lock that locks the blade when it is out as well as a safety lock that locks the blade in the belt when not in use. This prevents accidental injuries. Pretty cool, isn't it?
But wait, there's more. The Survival Buckle also has other features such as a bottle opener, LED flashlight, and an iron fire starter rod. The strap of the belt is heat-resistant. It can tolerate heat up to 214 °F.
The belt strap is also waterproof, frost flex which means it does not lose its flexibility despite extreme weather conditions, UV protected, abrasion resistant and can therefore easily withstand all sorts of physical trauma without cracking. The belt has a unique feature of internal webbing which increases the tensile strength of the belt.
While the Mission belts do not have such designs. It offers only a wide style having a width of 40 mm. Hands down, Slidebelts takes the cake here. It is versatility at its best.
Color
Colors make things interesting and belts are no exceptions. Mission belts offer belts in eye-popping colors like Ferrari red, mustard yellow, alpine white etc. The Slidebelts, on the other hand, takes a very minimalistic approach with muted colors. It has colors like mahogany, dark brown, onyx black, tan color and so on.
This is a very subjective category. If you like a simple, minimalistic color then Slidebelts will be your best bet but if you are looking for some fun colors then you should choose from Mission belts.
Longevity
This category for some is a determinant factor when it comes to buying belts. You obviously need a belt that is above all, long-lasting. In this case, it, of course, depends on product to product, but we have our doubts about the Mission belts. The leather quality does not feel that premium, also their locking mechanism seems a bit suspicious.
Slidebelts have a dual-ratchet lever buckle design. This means that using your buckle is easier as well as the interaction of the buckle and the strap of the belt is stronger giving you a sturdy fit.
While the problem with the Mission belt is that they have a magnetic ratchet system which is not that sturdy comparatively and the buckle also may need frequent changing. So for that reason alone, Slidebelts has a clear advantage here.
Warranty
Often times, when you purchase something it might be accidentally damaged or damaged after a short time. In such cases, it is important for a product to come with an easy warranty. A warranty is also a testament to the strength of a product as well as also helps a company build a trustful relationship with their customers.
The Slidebelts come with a year warranty. We cannot, unfortunately, find anything about a warranty in case of Mission belts. So their stand on warranty is not quite clear and that is why again Slidebelts wins in this category as well.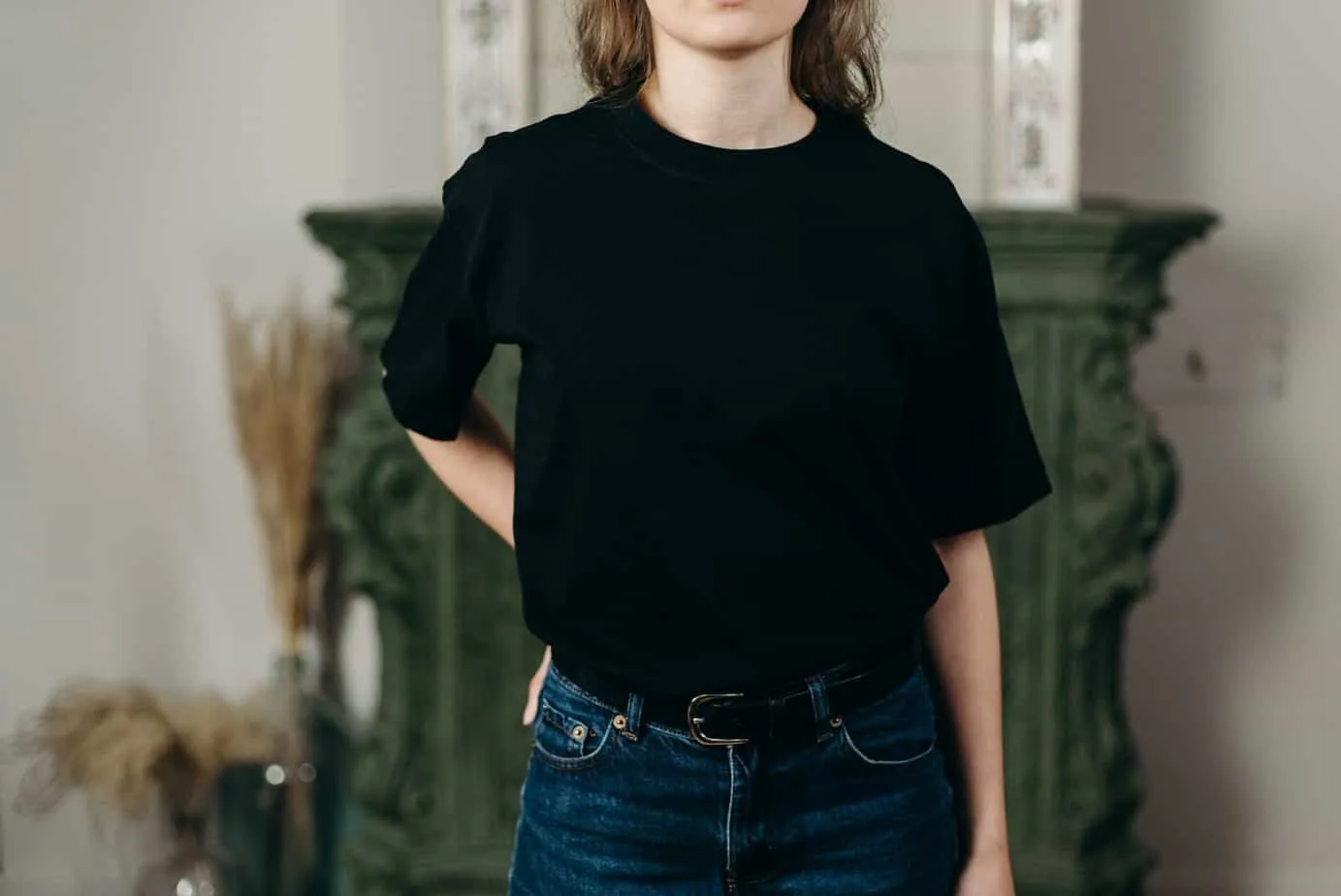 Price
This depends on the model of the belt you purchase but generally, the Slidebelts are priced higher than the Mission belts. An average Mission belt costs about $40 – $45 Check out the latest rates here!
While the Slidebelts has an average rate of about $60 (Check out the latest rates here!). The prices will increase as you buy a different or a premium model but this is the price of the basic product.
Honest Opinion
I am pretty sure that most people think a belt is just a belt but when you compare them there is a lot more involved than what you see at first glance. The quality, color, versatility, style etc. are important factors and they essentially define one belt from the other.
In this review, we are going to go with Slidebelts. It has way too many positive features to ignore. The Mission belts are great too but it does not top the Slidebelts.
The Slidebelts have an array of really cool products that are worth buying. Their leather, although synthetic, does not feel like it, besides they are pretty open and straightforward about the fact that they do not use real leather.
The ratchet mechanism we talked about earlier in this review is also one of the reasons that the Slidebelts wins for me. The ratchet buckle of Slidebelts seems more natural to use while the magnetic buckle of the Mission belt seems to need a bit of a figuring out. Besides, I am not very sure how steady the Mission belt is when worn and that just makes me a bit hesitant to use it.
The styles of the Slidebelts, especially the survival belt made it my personal favorite. It is such an innovative product and it is so much more than your basic leather belt. The essential tools like LED light, fire starter, and the blade are perfect for a wilderness or survival adventure.
Also, the added features of the belt strap such as its resistance to heat, water, extreme weather etc. make me want to buy it just to use it on my next adventure.
Final Verdict
Overall, I love Slidebelts. I will continue using them. It is not a perfect product, but it comes quite close. While I liked some things about the Mission belt, it just was not for me. But then again, that is just my personal opinion.
Recommended Pick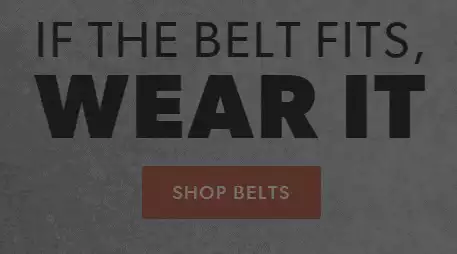 I Personally Prefer Slidebelts
While everyone is different, I personally prefer the more versatile and comfortable fit offered by the Slide Belt.
Shop Slidebelts
We earn a commission if you click this link and make a purchase at no additional cost to you.
I hope you got some insight from this comparison review. Feel free to use the information above when purchasing your next adventure belt!
Other Belts We Recommend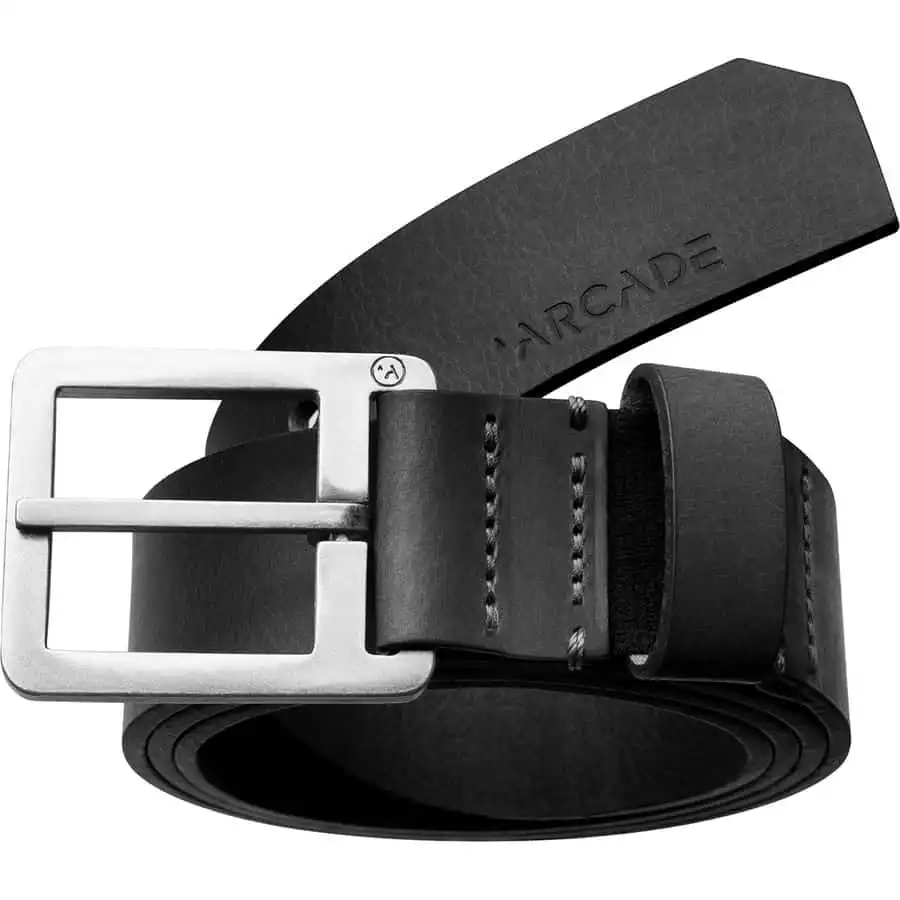 Arcade Padre Belt | Backcountry
The ultimate device for keeping your pants secure while looking your best. A belt to adapt to any environment that pairs the strength and feel of leather with the performance and comfort of stretch.
Check Price
We earn a commission if you click this link and make a purchase at no additional cost to you.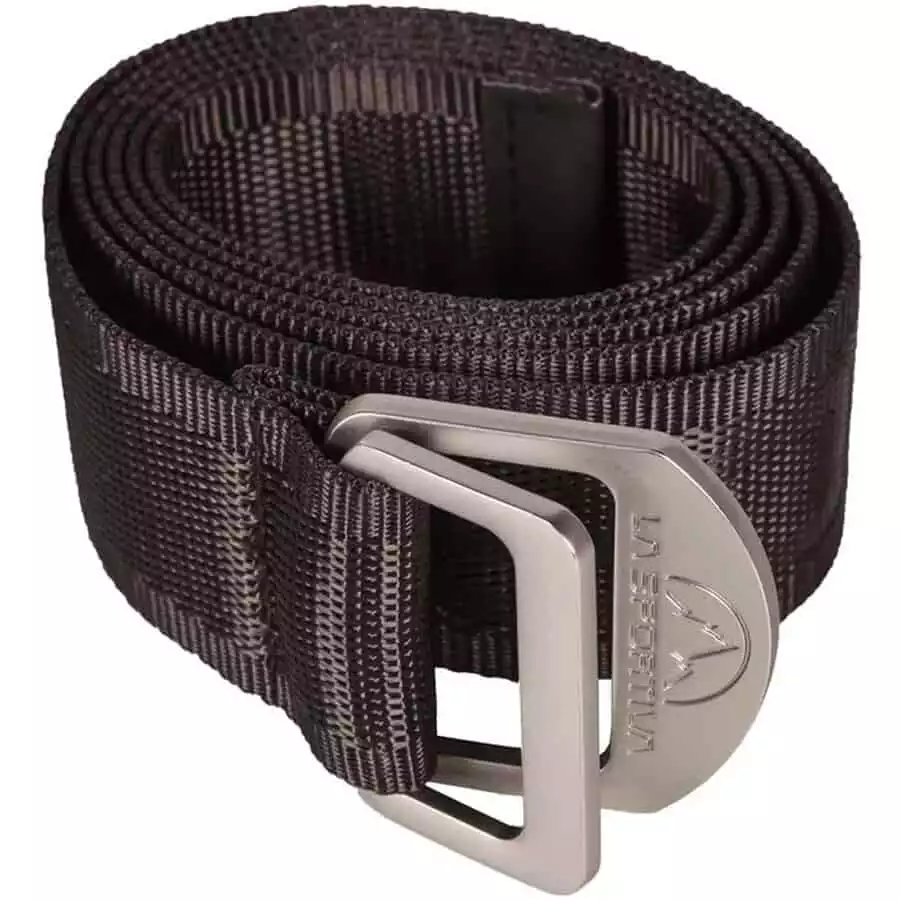 La Sportiva Rauti Belt | Backcountry
The Rauti Belt is a durable nylon-webbed climbing belt with a La Sportiva logo detail on the buckle.
Check Price
We earn a commission if you click this link and make a purchase at no additional cost to you.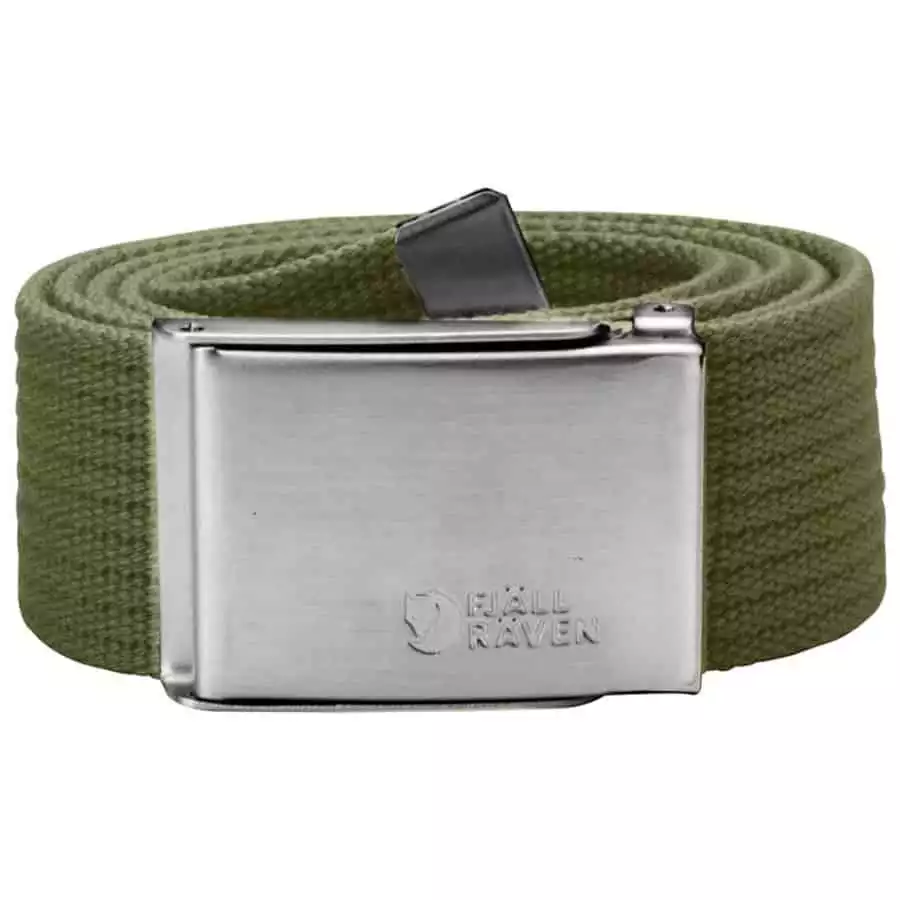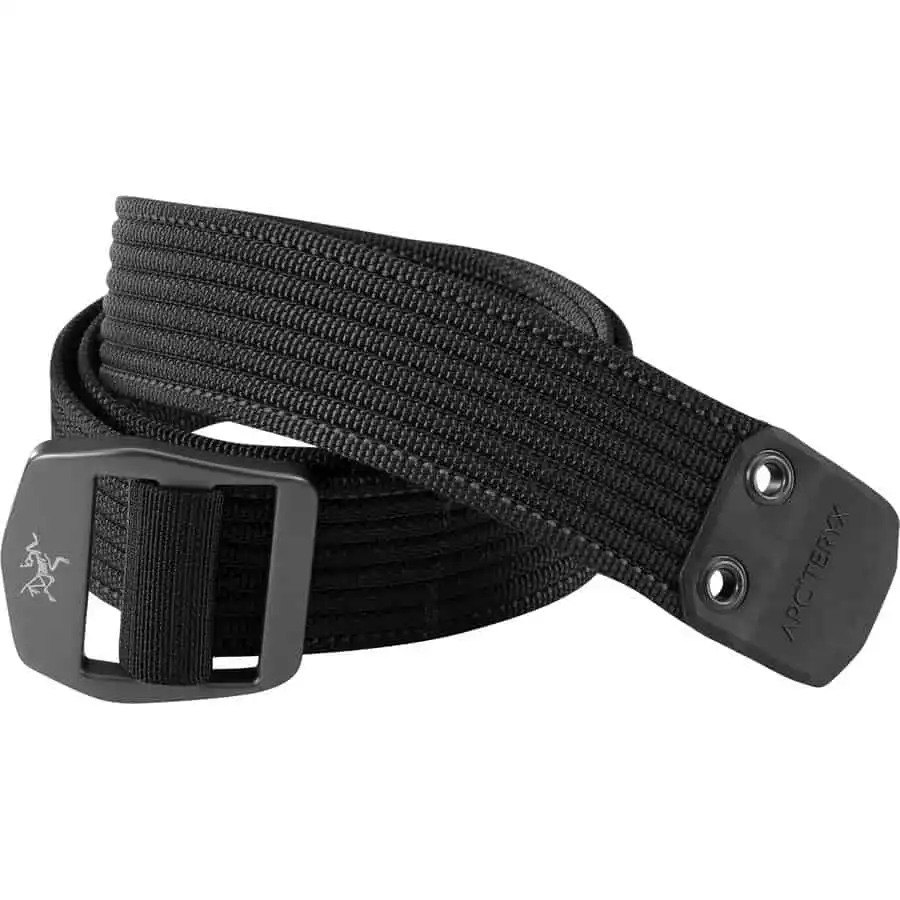 Arc'teryx Conveyor Belt | Backcountry
Heavy duty, textured webbing belt with contrasting colour stitch detail and a metal buckle with the Arc'teryx logo. Ideal for keeping your pants up.
Check Price
We earn a commission if you click this link and make a purchase at no additional cost to you.
Further read:
How To Find The Best Survival Gear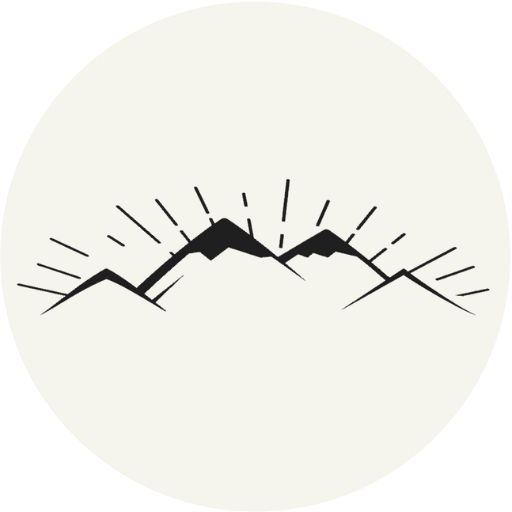 The All-Outdoors Guide team is comprised of enthusiastic experts that enjoy helping others that aspire to be better at outdoor fun. Part of that is making sure you have the right gear and information when it's time to go out and have fun. Some of our team have accomplished amazing feats like climbing 6000 feet to the top of mountains, others have explored every dirt trail they could find and we even have some people that have backpacked solo on various continents. No matter what our readers want to learn and do, our team is here to help them accomplish those goals.