Mountain Hardwear strives to "create performance apparel and equipment to empower outdoor athletes to live boldly in their trips." While they make everything from apparel to climbing equipment, they are well-known for their line of tents for backpacking.
The brand was founded in 1993 by a small group of outdoor athletes who wanted to create a company that truly produced high quality gear made for serious enthusiasts. Mountain Hardwear's gear consistently wins awards. Even on their website they state that "you'll see more Mountain Hardwear expedition tents on 8,000 meter peaks than any other brand." They also were the first brand to create a tent that offered 180 degree view.
With those accomplishments it's really no surprise that most of their tent models are highly praised and loved by backpackers- the Optic 6 being no exception. This large 6 person tent looks great, works perfectly and is also priced very competitively.
Specs and Features of the Optic 6
Before getting into all the reasons why the Optic 6 is such a great tent, let's take a moment to get out of the details of this model design and interior.
The specs of the Optic include:
Design:

3 season
Freestanding
1 color option – Bay Blue
2 vestibules
2 doors for easy access
6 person max. capacity

Materials:

3 DAC Pressfit poles
70D 190T Nylon Taffeta fly and interior floor, both with 3000mm PU water-resistant coating for inclement weather
75D Polyester Taffeta canopy with 1500mm PU coating

Weight and Dimensions:

Packed – 15 lbs 15 oz
Minimum – 15 lbs 2 oz
Packed size roughly 31″ long with 11″ diameter
Peak interior height of 77″
86 sq ft floor area (about 137″ x 90″)
17 sq ft + 10 sq ft vestibule areas
As for features or prominent characteristics of the Optic 6, these include:
Large canopy twin doors with dual zippers
Double vestibules for clean tent entry or additional room for gear storage of more campers
The vestibule can be converted into an awning with the use of trekking poles
Oversized footprint (sold separately) can be added to provide flooring under vestibules
Plenty of storage options with canopy pockets
Additional storage can be added with a divider wall or gear loft for more space (sold separately)
Includes guy outlines and tensioners
Rainfly and canopy come with reflective color-coded tabs
With all of that out of the way, here is more in-depth information into how these features and other details in this backpacking tent work together to give some significant advantages.
Durability of the Optic 6
As far as durability is concerned, the Optic 6 is reliable and tough. Mountain Hardwear chose to go with 70 denier Nylon Taffeta for the rainfly and the tent floor. This material is strong enough to hold up to repeated use but isn't so thick that it adds unnecessary weight.
The floor and the fly are also coated with a 3000mm Ester-type polyurethane water-resistant coating and resistant to high winds. The canopy of the tent is a 74 denier Taffeta made from Polyester. It also has a similar 1500 mm polyurethane coating, although there is no waterproof coating.
The Optic 6 uses only 3 DAC DA-17 aluminum poles. These poles provide plenty of strength, a slight give to prevent breaking, and are quite durable. Don't abuse them and you won't have to worry about them bending or breaking.
Versatility of the Optic 6
The Optic 6 is a true 3 season tent. With the right sleeping bag, you can use this tent in quite cool /cold temps and winds and stay warm. The PU coating on the fly and floor keeps water out very well. Because it is a 3 season tent this model is not designed to hold up to inclement weather like snow- although a light dusting shouldn't be a problem. The combination of Nylon Taffeta and the strong aluminum poles help the Optic 6 stand strong in most winds and rainstorms during your backpacking trips.
Due to the size and space of this tent, it would be best for a family of campers or backpackers who often goes camping with a few friends. It is a very versatile tent and can also function as a basecamp for a couple staying out at a campsite for more than a few days.
Being able to add accessories into the design like gear lofts helps give more floor space and organize things more easily. Mountain Hardwear backpacking tent also has an accessory divider if you'd like to split up the tent in rooms for privacy.
"As the name "Optic" hints at, this tent provides a pretty nice view."
The zippered doors can roll back to really let in a ton of light and air. This is a great feature in the design for warmer days or long camping trips that require airing out the tent.
The two vestibules design help to keep the tent clean and allow storage for some gear outside the tent. The main vestibule (17 sq ft of the room) can even double as an extra sitting room or a kitchen area for cooking out of the weather. If you already have trekking poles you can take them along to prop up the vestibule to act as an awning.
Finally, this tent comes with guy outlines and tensioners for said lines. Everything comes in a nice carrying case to make transportation easy. Mountain Hardwear really did a great job with this tent. Even small features like the use of reflective materials to make finding basecamp easier at night and the bottle opener on the fly door are examples of their eye for detail.
Ease of Setup
The Optic 6 is a very simple tent to set up. It's possible to do it yourself but it's always useful to have someone help, especially since this tent is quite large. It'll also be easier to have someone tall set up this tent since the peak height is 77″. The poles attach with clips and with only 3 poles in total, getting it up is fast.
Additionally, there are color-coded started tabs located on the rainfly as well as the canopy to help make pitching quick. These tabs are also reflective which is useful for pitching in low light or at night.
Disadvantages of the Optic 6
The only downside in the design of this tent is the weight, which isn't a surprise. It's an average weight for a tent with such a large capacity and the average person who needs such a large tent is probably car camping – making the weight a non-issue. However, it is possible you could break up the tent and distribute the weight over a couple of people if you plan to backpack or hike to a campsite with it.
Final Take
Aside from weight, there really is no reason to not buy this tent. There just simply isn't anything wrong with it. It has everything you could want in a 6 person tent.
Coming in at under $400, the Optic 6 is a true gem of a shelter. Not only is it a true 6 person (adult) tent but it is easy to set up, will last for multiple seasons, and is just a breeze to use. You and your camping partners will have their home away from home setup in only a few minutes, with no worries about storing everyone's gear.
If you've been looking for a tent in big size, not too bad on the bank account, and functions like a luxury tent, the Optic 6 would be an excellent choice. You can check out the latest pricing here.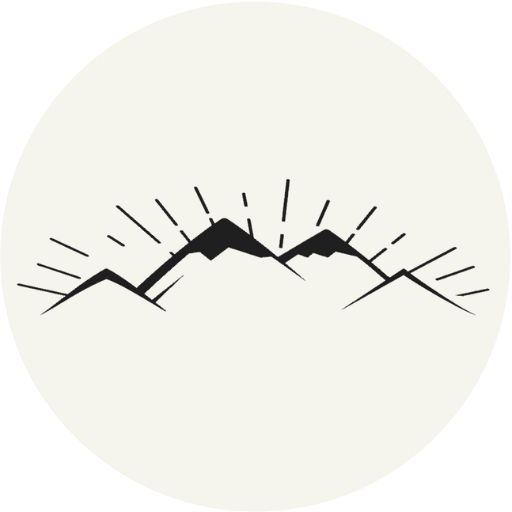 The All-Outdoors Guide team is comprised of enthusiastic experts that enjoy helping others that aspire to be better at outdoor fun. Part of that is making sure you have the right gear and information when it's time to go out and have fun. Some of our team have accomplished amazing feats like climbing 6000 feet to the top of mountains, others have explored every dirt trail they could find and we even have some people that have backpacked solo on various continents. No matter what our readers want to learn and do, our team is here to help them accomplish those goals.