Whether you're setting out for a week-long expedition through a snow-covered canyon or merely driving an hour down the road to your local ski area, a reliable boot bag can make all the difference. To make your life easier, we've scoured the market and selected the five best ski boot bags out there.
From all-in-one backpacks to heated chambers, these bags keep your boots warm and your minds at ease as you set out for yet another great day of riding.
1) The Athalon Amped Boot Bag
Every skier and border alike fears that cold, frigid feeling of frozen boots in the morning. Their shivering toes and damp socks pressed up against the boot. Nothing is worse when beginning your day of riding. Fortunately, the experts at Athalon have devised a solution to the age-old problem: a heated bag.
Ranging in price from $112 – $180 dollars check this listing for the latest live prices, the Athalon Boot Bag features an internal heating system to ensure warm boots for any day of skiing. Released several years ago, the heating mechanism remains unused by any competing models and thus solidifies Athalon's spot atop the boot-bag food chain.
By unzipping the rear marked charging panel, earn access into the bag's control booth. The area sports an adjustable heating dial and a charging cord. Remarkably enough, Athalon offers both a regular plug insert — for any 12-volt socket — as well as a cigarette plug adapter for warming your boots in the car.
Once your boots are safely tucked away in the central chamber, place your helmet in the bag's external carry pouch — a mesh lining that retracts for storage. Feel free to store other essentials in one of the pockets on the other side of the bag. Within this area, you'll also find a chain attachment that serves as an anchor for any valuables such as your keys, wallet, or phone.
For more mobile situations, the top panel unzips revealing two shoulder straps. These straps are by no means the most comfortable straps, but they make for an easy transition when traveling.
For further protection, foam padding behind your boots prevents any unwanted backstabbings when trudging towards the lodge Just make sure to tighten your straps down, because otherwise, the bag may waiver uncomfortably across your back.
Before purchasing the Athalon bag, take a moment to consider what type of skier you are. If you're organized and plan your days accordingly, then the Athalon bag is the perfect choice for you. You can plug your boots in the night before and take off with ease the next day. However, if you're more of a spontaneous skier that lacks planning, consider a different, more versatile bag.
Rating: 9.5/10
Best For Planned Trips and Long Car Rides
2) Kulkea Boot Trekker
The Kulkea brand boasts several boot bag models on the market and while each model far exceeds expectations, the Kulkea Boot Trekker ranks number one. At a price point of $150 dollars check this listing for the latest live prices, the bag's endless features, sleek design, and high storage capacity dub it one of the top in its field.
The Boot Trekker bag comes in five unique color combinations and features 69 liters of volume. An attachable helmet sling adds extra space when needed and requires only seconds of assembly. The bag's boot pockets hold up to Mondo size 31 or US size 13, and each pocket comes complete with a one-way vent used to aerate wet and smelly boots.
Any melted snow from your boots slips through one of four drainage grommets located underneath each boot pocket. For further protection against the elements, a water-resistant lining keeps your boots dry from external rain and snow.
Kulkea sets itself apart from its competition with its bar-none organizational design. The Boot Trekker has specific pockets for snacks, goggles, identification cards, gloves, and more. Additional storage pockets include two wide-mouth front pockets, a transparent inner pocket, several hidden side pockets, and a large central storage space.
Don't worry about finding your stow-away items either because extended, glow-in-the-dark zippers make packing and repacking fast and easy. The Boot Trekker bag might be bigger than most, but it remains airport carry-on friendly. A patented release system detaches the padded shoulder and waist straps, saving you time, space and money.
The Kulkea bag surpasses its competition in nearly every area applicable. If you've got the money, choose the Boot Trekker. Otherwise, cut some storage space and take a look at some of the more affordable models below.
Rating: 9.5/10
Best For Holding Everything Needed in a Day.
3) Transpak TRV Pro Boot Bag
Transpak consistently releases top-notch boot bags such as their recent Boot Vault Pro and Competition Pro editions. However, their most popular model comes in the TRV Pro boot bag. Priced around $110 check this listing for the latest live prices, the TRV Pro pack combines all the most essential features into a smaller, slender bag making travel a hassle-free operation.
With spacious 54 Liters of collapsible space, the TRV Pro pack is "designed for the world traveler who doesn't leave home without their boots, helmet, and gear" (Transpack.com). Despite the formulaic catchphrase, the bag holds up to the hype.
A unique, patented isosceles storage system uses removable side panels to store boots. Like competing models, each boot pocket contains several air and water drainage grommets to prevent moisture from accumulating inside your boots.
Built with durable, water-resistant coated 1680 ballistic nylon and polyester ripstop, the bag itself sustains the toils of travel and nature. As an added travel benefit, the stow-able shoulder straps and waist belt fit perfectly into a rear compartment for commutes on airplanes, busses and trains.
Like any successful boot bag, the TRV Pro pack has an internal pocket for personal items, several side pockets for supplemental storage and a fleece-lined goggle pocket beneath the lid. Other features include side-lining reflective stripes, a foam-padded ID holder and two rubber padded grip handles for comfortable transportation.
The TRV Pro pack provides a more affordable, yet highly reliable option for travelers looking to carry their gear around the world. It may not boast the same storage space as some of its competitors, but it makes up for its size with a comfortable and travel-oriented nature.
Rating: 9/10
Best For Extended Traveling and Shorter Day Trips
4) Atomic Boot and Helmet Bag
The Atomic Boot and Helmet Bag offer a highly affordable and durable option for skiers and snowboarders looking to carry their bulkier items long distances. If solely searching for a storable carrying container, the Atomic Boot and Helmet Bag prove your best bet.
Laced with PU Carbon fabric, 420 Poly Dobby material, and a water-resistant surface the Atomic bag keeps your equipment dry and out of harm's way. Ventilation holes in the main compartment ensure the removal of any excess moisture, while a padded handle and adjustable shoulder straps improve comfortability.
A designated helmet sleeve and goggle protector pocket allow skiers to pack away the rest of their essentials without having to tow an extra bag in hand.
When purchasing the Atomic bag, take note that the bag does not come equipped with protective lining or padding. Your boots and goggles may suffer from extreme pounding, but this is not a common occurrence. For only a fraction of its going price, the 34 Liter Atomic boot bag excels compared to similarly priced models.
We recommend the Atomic boot bag for shorter day trips and summer storage plans. The compact and customizable design, which comes in countless different color combinations, makes the bag easy to transport, store and show off to friends.
Rating: 7/10
Best For Storage and Local Day Trips
5) L9 Boot Bag
If you need a boot bag, but can't afford a massive expenditure like the Athalon, then the L9 bag is the best bet for you. Priced at only $15 check this listing for the latest live prices, the L9 bag safely stores your boots for any adventure you have in mind.
Built with 600D fabric — a heavy-duty nylon material — the double-stitched bag prevents unwanted wear and tear around joints and highly contacted surfaces. Unlike most bags whose zippers often rip or break off, the L9 experts engineered a single, heavy-duty zipper, built to last as long as the bag does.
The main compartment where your boots are stored features a waterproof lining and several metal drain ports to prevent moisture accumulation. A wide strap across the top allows for a comfortable carry with superior weight distribution.
The L9 bag does not have extra side pockets, pouches, and features. Its sole purpose is store your boots and it does a great job at that. If you're simply looking to pack away your boots for an incredibly low price, choose the L9 bag and it will not let you down.
For only $15 dollars, the L9 bag is a low-risk, high-reward item.
Rating: 5/10
Best For Boot Storage
Further read: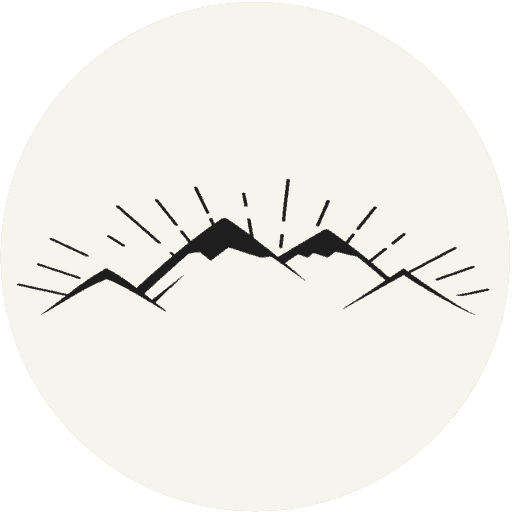 The All-Outdoors Guide team is comprised of enthusiastic experts that enjoy helping others that aspire to be better at outdoor fun. Part of that is making sure you have the right gear and information when it's time to go out and have fun. Some of our team have accomplished amazing feats like climbing 6000 feet to the top of mountains, others have explored every dirt trail they could find and we even have some people that have backpacked solo on various continents. No matter what our readers want to learn and do, our team is here to help them accomplish those goals.