With most outdoor equipment, "Keep it simple" is a good piece of advice. The more complex something is, the higher the odds of it going wrong when you really need it. That's bad news with any piece of gear, but it's even worse when it's something as vital as your knife.
If you head off into the wilds, a knife is the most important tool you carry. On its own, it can help you assemble most of the necessities of survival, in any situation. If you need shelter in an emergency, a good knife is vital for cutting and shaping materials.
If you're foraging for food you'll need a reliable blade to cut plants or make traps. For firefighting a knife will let you cut fire sticks and tinder; you can even strike a spark off the blade if you have to. With a knife and a supply of water, you can survive just about anywhere.
Obviously, there's a huge range of opinions about the best knife to carry. Just about every outdoor enthusiast or prepper carries some sort of everyday blade, usually a folder or Swiss Army-style one. These are compact and versatile and will cope with most day-to-day jobs.
When you're out in the woods you might want something a bit more solid though, and that's where fixed blade knives come in. With no moving parts, a belt knife is potentially as simple as it gets.
I say "potentially", because you do find some fixed-blade knives that still manage to be pretty complicated. If you remember the 1980s survival knife craze you'll know the problem. Yes, it's possible to make a knife with a hollow handle and built-in compass – but it's not simple.
That sort of knife means more parts and more complicated construction. You can get a piece of junk that will fall apart the first time you try to chop something with it, or you can spend a lot of money. The knife that started the fashion – the Jimmy Lile Rambo knife – is pretty much indestructible, but it costs $2,250.
Most of us aren't able to spend that much on a knife, so if you want a reliable tool it's best to go for something simple but high quality. That's where the Kabar Becker BK2 comes in.
Kabar Becker BK2 Campanion
Features At A Glance:
25 inch drop point blade
Full tang
1095 Cro-Van steel
Ultramid handle
When you first see the Kabar BK2 it looks like a fairly ordinary mid-size belt knife. It's 10.5 inches long overall, exactly half of which is the blade, and has a simple, rugged appearance. It actually looks like a smaller, more modern version of the old British military survival knife, which always had a good reputation as a solid and functional blade.
As soon as you pick up the BK2 it stops being ordinary. Mostly that's because you won't have been expecting such a hefty weight in a knife this size. The BK2 weights almost exactly a pound, and when you look at the back of the blade you'll see why. It's a full quarter-inch thick for almost its entire length, before finally tapering off quite sharply to the tip.
This knife was designed by Ethan Becker, who has built up an impressive reputation for making ultra-tough, highly functional blades. It's meant to be an all-purpose tool that will handle just about any task "round camp or on a hunting trip, so it's vital that it's comfortable to hold and use. The BK2 achieves this with a simple but well-shaped handle built from two Ultramid composite slabs bolted to the tang.
Both ends flare out, creating a short half-guard and a more exaggerated pommel, and in between, there's just a slight belly to help it fill your hand. The overall result is a very comfortable handle that adjusts easily to different grips. If we have a complaint about the handle itself it's that the surface is quite smooth and can be slippery when it's wet or bloody.
The shape does a pretty good job of keeping it securely in your hand, but some people like to cut a length of bicycle inner tube and pull that over the handle to make the surface more grippy.
If you've seen the original Campanion you might notice a slight difference with the current version. As part of the update the tang has been extended slightly, and now projects slightly past the end of the handle. It's finished as a straight edge, with beveled corners to minimize snags.
That lets you use the knife as a chisel, or hammer it into things, without damaging the handle. The handle's final touch is a lanyard hole for those who like to secure their knife to something. Moving on to the blade, this is a seriously impressive chunk of metal. Unusually for a modern knife, it's not stainless. Instead, it's forged from 1095 chromium-vanadium high carbon steel.
This isn't corrosion resistant, so it needs slightly more care and attention, but it's a tough alloy that will take and hold an edge only the most expensive stainless steel can rival. The BK2 employs a massive wedge of it – as already stated, the blade and tang are a full quarter-inch thick.
The edge is ground to 20 degrees, a durable angle that will still produce a sharp edge, and the spine is full-thickness to around an inch from the tip. There's little danger of breaking this even under the heaviest use, so if you need to do some prying with it go right ahead.
The point isn't the finest, so the BK2 isn't ideal for precision carving, but on the plus side, it's incredibly strong. There's also very little unusable length on the blade, with just a very small. There's also very little unusable length on the blade, with just a very small choil before the cutting edge begins.
In use this is a very comfortable knife; it weighs over 50% more than Ka-Bar's much larger USMC combat knife, but you barely notice the weight. It also feels incredibly solid. It works well for batoning logs up to about three inches thick, and you don't have to worry much about blunting the edge either – it's really resilient.
It has to be said that there are a few compromises in the design. Its thickness and massive strength are overkill in a blade this size; although it's sturdy enough to baton through anything, it's too short to split decent-sized logs. It also doesn't chop anywhere near as well as you'd expect for its weight – it feels like there just isn't enough length to give it much impact.
There's also one quality issue that cropped up, and looking at reviews a few other people have had it too: The handle scales are held on by three recessed hex-head bolts, and these can loosen up.
In fact after a heavy chopping session, one of them came very close to falling right out the handle. We'd recommend loosening them off, putting a drop of Loctite on the threads then tightening them up again. There's no reason to ever remove them, after all.
On balance, this is a very capable knife, and also an attractively priced one. It retails for around $80, and for that you'll get an effective and awesomely tough cutting tool. If you plan to do a lot of chopping or batoning consider something bigger, but for most outdoor sports enthusiasts the BK2 Campanion will do very nicely.
Verdict: Rock solid and simple, this is a knife that should last forever and serve you well along the way.
Suggested alternatives
Ka-Bar Becker BK7 Combat Utility – If you like the BK2's overall design but want a longer blade, this seven-inch clip point model will suit you perfectly. The blade isn't quite as thick but it's the same awesome 1095 steel.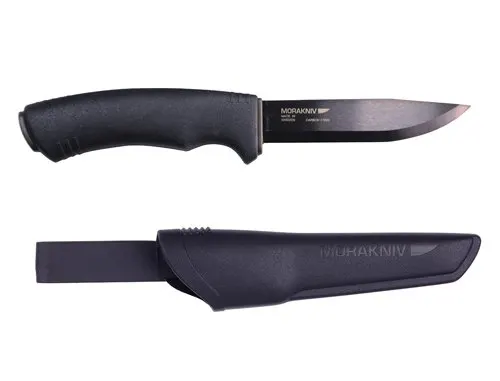 Mora Tactical – A classic small belt knife at a very attractive price, this lightweight Swedish tool has a 4.4-inch carbon steel blade and highly ergonomic handle.
Kershaw Diskin Hunter – Another 4.4-inch blade, the Diskin is made from Sandvik 14C28N steel and has a nice, grippy G10 handle.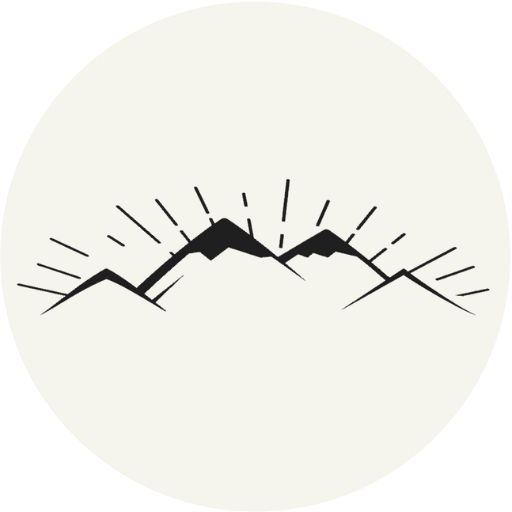 The All-Outdoors Guide team is comprised of enthusiastic experts that enjoy helping others that aspire to be better at outdoor fun. Part of that is making sure you have the right gear and information when it's time to go out and have fun. Some of our team have accomplished amazing feats like climbing 6000 feet to the top of mountains, others have explored every dirt trail they could find and we even have some people that have backpacked solo on various continents. No matter what our readers want to learn and do, our team is here to help them accomplish those goals.