Teton Sports is all about providing top-quality outdoor gear and getting their customers out there enjoying the backcountry. They have a range of different gear but focus primarily on hiking and backpacking. This makes them a great go-to source for outfitting yourself for your next outing. Teton Sports has excellent customer service as well, and is always willing to help a customer find the right product.
While Teton does make some serious backpacks, appropriate for seasoned backpackers, they also have some more basic styles that are widely popular.
The Scout 3400 is about as perfect as the first "serious" backpack you could ask for. It is ideal for those new to backpacking but also works very well for the traveler that often finds themselves on foot while exploring new areas. Even those that aren't new to backpacking can appreciate the design of this bag.
Specs and Features of the Scout 3400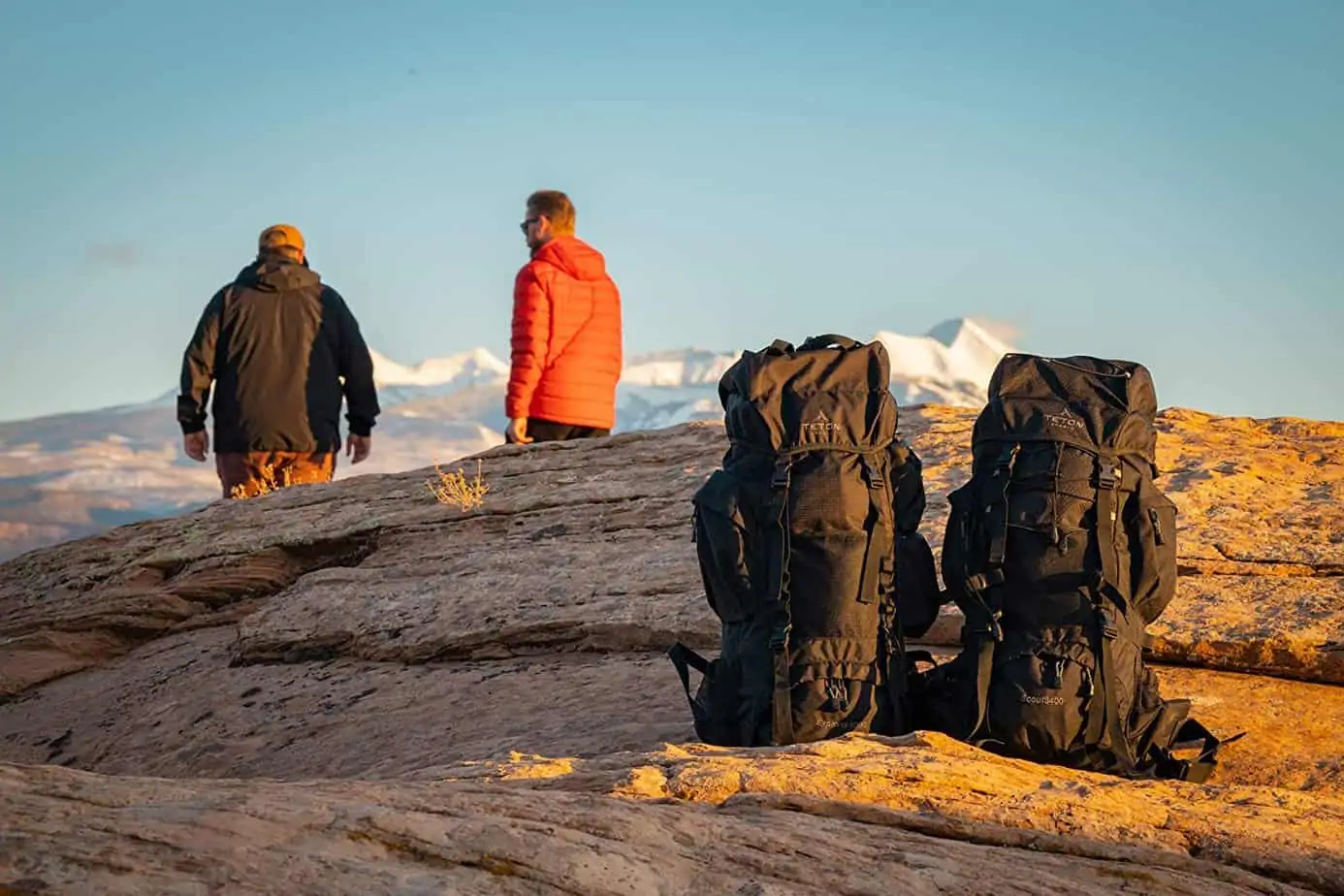 Shopping for a backpack isn't often very straightforward, especially if you're on a budget and really need the most bang for your buck. Taking the time to make sure your choice will fit you and offer the space you need is key. Here are the basics of the Scout 3400 that you'll need to know.
Details
Shell made of 600 denier diamond ripstop nylon + 600 denier PU
Two-color options – Mecca Orange or Hunter Green
Hydration compatible with up to a 3L bladder
Hip belt adjusts from 26″ to 60."
Torso adjusts from 15″ to 19.5."
Internally framed with aluminum stays
Barrel-locked drawstring closure
Includes gear loops to have poles or other tools
3400 cup. In. or 55L capacity
Dimensions – 30″ x 17″ x 12″
Weighs 4.5lbs
Retails for $69.99
Features:
Classic internally framed design is supportive for loads under 50 lbs
Has a multi-position torso adjustment to fit nearly any body type or size
Plenty of room for a weekend or up to week-long trip thanks to the 50L capacity
Loaded with compression straps on sides, top, bottom, and front for additional gear storage
Hip belt padded with open-cell foam, complete with lumbar pad for additional support
The harness has molded channels to direct airflow away from the body to keep sweat at bay
Built-in rainfly is bright yellow for safety in dim lighting
Front mesh storage pocket perfect for storing small items in easy reach
Teton Sports really gave the bag some great features. It has all the basics covered, along with some great extras that really allow you to outfit this bag the way you like.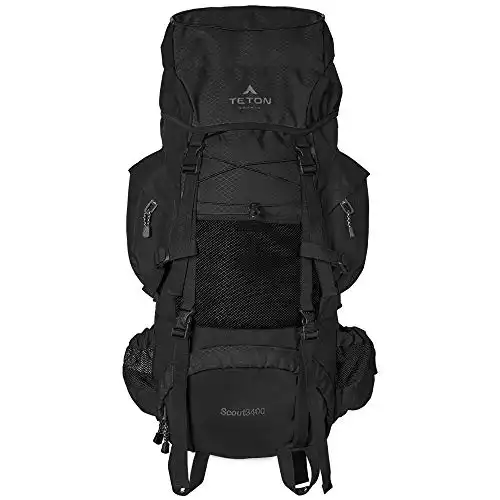 Advantages of the Scout 3400
There is a lot to like about this backpack, but here are a few of the most common of praises.
Perfectly Sized for Women and Smaller Men
Those who aren't the size of an average man typically have more trouble finding backpacks that will work for them. The Scout 3400 is super adjustable but really works particularly well for those with a small frame.
Women, youth, and smaller men will enjoy how this bag wears, even with a heavy load in it. The two main adjustments involve the shoulder harness naturally. You can get a huge hip belt range, from 26″ to 60″. As for the torso, you will get a range of 15″ to 19.5″.
Large men can still wear this bag comfortably, however. There are plenty of customers that back the comfort of this bag, even if they are 6′ or 200lbs+. The best way of knowing if the backpack will fit you is to try it on, but if you are smaller or average, it's a safe bet that you'll be fine.
Very Reasonably Priced While Still Retaining Quality
It's astounding that this backpack retails for only $69.99 because the quality alone would lead you to believe it would be $100+. The Scout 3400 is definitely up to par with other Teton Sports backpacks – they certainly didn't drop the ball on materials and construction just to save a buck.
Overall it is extremely well built and isn't going to fall apart like typical introductory backpacks. You will get plenty of use from this backpack and can rely on it to not fall apart after a couple of weekend trips. It is important to not overload the backpack as this can reduce its lifespan.
The diamond ripstop shell is going to resist abrasions and also makes cleaning the bag simple. If you do happen to have a quality issue, you can rely on Teton Sports to send you replacement parts or help in getting you a new backpack.
This backpack is also very versatile, in terms so using it for backpacking, travel, or camping. It is internally framed and weighing in at only 4.5lbs means you can comfortably wear this backpack for an extended period. If you pack carefully as if you were going ultralight, you could easily get 5 or so days of gear in this bag.
Disadvantages of the Scout 3400
The Scout 3400 regularly rates as a solid 4+ stars out of 5. Typically if there is a customer complaint, it is due to one of these two disadvantages.
Not Enough Back Support with Water Reservoir
Like many backpacks, the Scout 3400 is hydration compatible. There is a pouch on the inside of the back panel of the bag to slip the water bladder into. However, there are two downsides to the design Teton Sports used.
First off, there is a lack of support when there is a full water bladder in the pouch. If your backpack is filled, you will feel the shape of the water reservoir and the sloshing around as you like. This isn't just a minor annoyance but can cause serious back pain for some people.
The second issue relating to the water reservoir is that there isn't a dedicated pocket for it. Higher-end backpacks typically have their zippered pocket for the reservoir, but the Scout 3400's pouch is only accessible from inside the main compartment.
This isn't too much of a problem but, again, if you fill the backpack with a lot of gear for a long backpacking trip you'll find it annoying to have to remove gear to access your reservoir.
Sleeping Bag Compartment is Surprisingly Small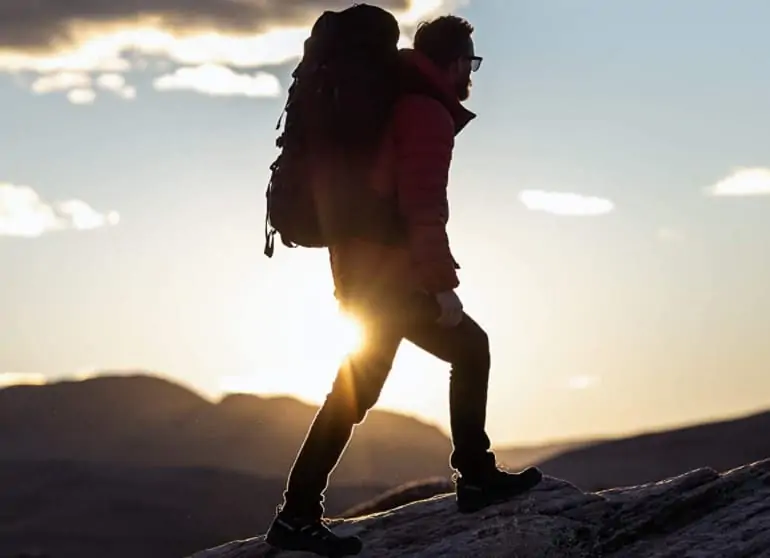 The Scout 3400 has a separate sleeping bag compartment which is great – but only if your sleeping bag will actually fit. It seems as though normal-sized sleeping bags won't fit into this compartment well.
The only type that does seem to fit would be ultralight or otherwise thin and compressible mummy bags. Winter bags or very high loft bags definitely will not fit.
On the flip side, even if your sleeping bag doesn't fit you can still use this compartment for other things. Many customers end up using it to keep dirty clothes or shoes separate from their other gear and clothing in the gear compartment.
All in all the Scout 3400 is a solid backpack, popular for a beginner or casual backpackers. It might not be super fancy but for being under $100 and having such a compilation of positive reviews behind it, its few downsides are hardly a reason to skip this product.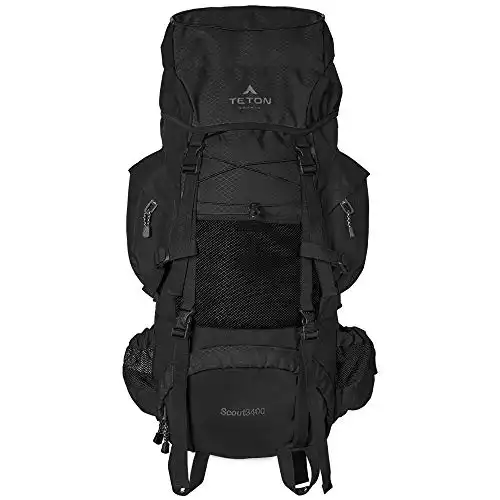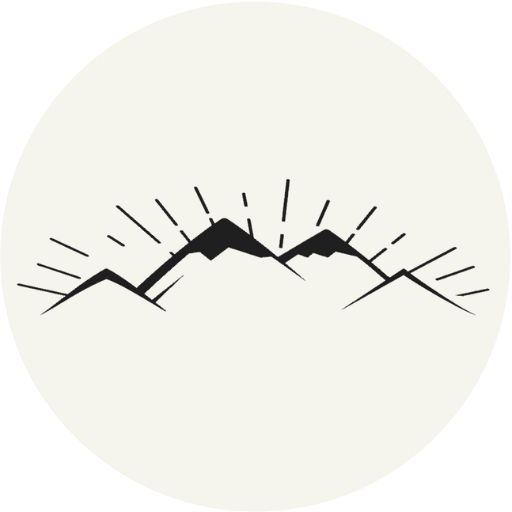 The All-Outdoors Guide team is comprised of enthusiastic experts that enjoy helping others that aspire to be better at outdoor fun. Part of that is making sure you have the right gear and information when it's time to go out and have fun. Some of our team have accomplished amazing feats like climbing 6000 feet to the top of mountains, others have explored every dirt trail they could find and we even have some people that have backpacked solo on various continents. No matter what our readers want to learn and do, our team is here to help them accomplish those goals.