Are you planning to spend some quality time outdoors in the sunny state of Georgia? Check out our recommendations for the best places to pitch your tent or park your RV in the area.
Whether you're after wildlife watching, hiking, beach combing, or just enjoying some family time in nature, this article will surely help you find the best camping in GA for you.
What you should know about the best camping in GA
Georgia might not be home to the U.S.' highest mountains or any of the spectacular desserts, but it's still a great place for all outdoor enthusiasts.
The state is full of beautiful nature parks with many options for hiking, kayaking, biking, or admiring local fauna and flora. Whether you're local or you travel to Georgia from afar, you'll be surprised how much beauty and adventure awaits you here.
Moreover, Georgia is a perfectly camping-friendly state, so everyone with a camper, RV, tent, or just a simple hammock and sleeping bag is heartily welcome. Some of Georgia's basic campgrounds are completely free of charge, other sites offer full facilities and services and can be a bit pricey.
In this article, we're trying to cover the best options for every budget and type of camper. Besides discussing each of the campgrounds in detail, we'll also provide you with a short description of the wider area and all the activities it offers.
Whether you're planning your Georgia road-trip itinerary, or you're just looking for a perfect spot for your weekend getaway, our list will give you plenty of practical inspiration. Let's begin!
8 Best Camping Sites in Georgia
Cloudland Canyon State Park Camping
If you're looking for scenic lookouts, deep gorges, dramatic waterfalls, and tranquil groves, Cloudland Canyon State Park in northwest Georgia is one of the top places to choose for your next adventure.
The best thing is that when the evening comes, you don't have to leave all this beauty behind – stay directly on the local campground and enjoy the night under the starry skies.
Cloudland Canyon is one of the most popular hiking spots in the whole state of Georgia. It's lovely and fully accessible in every season.
Summer temperatures usually range between 55 and 95 degrees Fahrenheit, whereas, during the winter, the temperature rarely drops below 20. This park is also safe and perfect for families.
When it comes to camping facilities in the area, there are several decent options to choose from. I personally recommend the West Rim campsite, which is conveniently located near the scenic West Rim Loop Trail.
The campsite is flat and spacious, clean and peaceful even in the peak season, and the staff is really friendly. It also has all the amenities you might need.
Location
122 Cloudland Canyon Park Rd.

Rising Fawn GA 30738

Orientational rates
$30 – $40
Facilities
Parking on-site, gift shop, lodging on-site, picnic area, tent/RV/trailer sites, picnic shelter, public restrooms, etc.
Access
Drive-In, Walk-In, Hike-In
Recommended for
Breathtaking views, great hiking possibilities, convenient amenities
Skidaway Island State Park Camping
Skidaway Island State Park, a part of Georgia's Intracoastal Waterway, is one of the places you should definitely visit while in the area. Located just some 15 miles away from downtown Savannah, this popular park offers about 600 acres of beautiful maritime forest, pristine creeks, and unique salt marshes that are definitely worth exploring.
This area offers vast opportunities to watch and explore local fauna and flora both on foot and from the saddle of your bike.
Besides many bird species, raccoons, or deer, you can also spot an infamous alligator or dolphins here. To make the experience even more memorable, stay the night at a local campsite.
Skidaway Island's campground is one of the most sophisticated and best-equipped campsites you can currently find in the state of Georgia. There's a little market, readily available firewood, and plenty of electric outlets. Besides standard tent pitches and RV-parking sites, this camp also rents nice cabins for those who prefer sleeping under a proper roof.
Location
52 Diamond Causeway

Savannah, GA 31411

Chatham County

Orientation rates
$40 – $49
Facilities
Parking, market, cabins for rent, tent/RV/trailer sites, picnic area, utility hookups, shelter, public restrooms, firewood, etc.
Access
Drive-In, Walk-In, Hike-In, Boat-In
Recommended for
Close proximity to Savannah, rare animal species, ADA accessible trails
Stone Mountain Park Camping
Right outside the metropolitan area of Atlanta, Stone Mountain Park offers a natural haven nestled among some 3200 acres of beautiful pine trees dominated by the monumental Stone Mountain.
This area offers tons of activities, which make it one of the most visited natural sites in the whole state. Nevertheless, most of the crowds leave in the evening, which makes local campgrounds perfectly peaceful during the night.
Users of camping search platforms (such as Dyrt) praise the Stone Mountain Park's campsite as one of the best spots to camp your RV in the whole state. The site is located directly on the shores of Stone Mountain Lake, so besides exploring the area on foot, you can also rent a boat (or bring your own) and make the whole experience even more adventurous.
The campsite itself has pretty much everything you might need – there are hundreds of tent/RV spots, cabins, yurts, or tent-cabins to rent, and all the amenities you need for a comfortable stay.
The close proximity of the city and vast amount of services on-site, however, make this place a little bit more expensive.
Location
4003 Stonewall Jackson Dr.

Stone Mountain, GA 30087

Orientational rates
$45 – $70
Facilities
Parking, tent/RV/trailer sites, yurts, cabins, picnic area, utility hookups, shelter, public restrooms, firewood, drinking water, etc.
Access
Drive-In, Walk-In, Hike-In, Boat-In
Recommended for
Great for short escapes from Atlanta, scenic views of Stone Mountain, located on the lakeshore
High Falls State Park Camping
Are you fond of ghost towns? High Falls State Park located near Jackson city in Monroe County is the right place for you to be.
This 1,050-acre park spreads over an old industrial site from the 19th century. Since the site was later bypassed by the railroad, the industrial buildings were gradually abandoned and left to crumble.
One of the dominant sights in the area is the largest waterfall in central Georgia. The waterfall cascades over 135 feet to its base, and it can be easily accessed via trails scattered around the park.
During the summer, the visitors of the park can also cool down in the seasonal pool within the campsite or in the nearby lake.
What makes this campground really special is that it prohibits the consumption of alcohol on its premises. Naturally, this keeps loud groups and parties away, which means that it's a perfect spot for families with young children or those who seek total tranquility and peace. As a bonus, there's also no WiFi available, so you can turn off your phone and just relax.
| | |
| --- | --- |
| Location | 76 High Falls Park Dr, Jackson, GA 30233 |
| Orientational rates | $40 – $85 |
| Facilities | Parking, boat ramps, yurts, picnic shelter, large group shelter, tent/RV/trailer sites, utility hookups, seasonal swimming pool, drinking water, playground, mini-golf, etc. |
| Access | Drive-In, Boat-In |
| Recommended for | Escape from the crowds and stress (no WiFi, no alcohol on-site), fishing spots available |
Tallulah Gorge Camping
If you want to visit a spectacular natural sight yet you can't afford to venture too far away from the city, Tallulah Gorge is exactly what you need.
This natural 100-foot deep canyon sculpted by the mighty Tallulah River is considered one of the Seven Natural Wonders of state Georgia. It's also located just about an hour's drive from Atlanta, which makes it a perfect spot for a short getaway.
The area attracts mostly those who want to undertake the famously strenuous hike to the gorge itself. Although the trail is quite short, prepare for many steep steps and some potentially dangerous situations along the way. Nevertheless, the views and refreshing swim in the ravine are definitely worth the efforts.
The campsite is well maintained, clean, and provides all the basic amenities you might need and expect. Just beware that the premises are quite small, so the camp might feel a bit crowded during the peak season. Also, although the close proximity of the highway is very convenient, it also generates some noise.
| | |
| --- | --- |
| Location | 338 Jane Hurt Yarn Rd, Tallulah Falls, GA 30573 |
| Orientational rates | $20 – $50 |
| Facilities | Parking, tent/trailer/RV sites, market, picnic shelter, utility hookups, firewood, drinking water, showers and restrooms, etc. |
| Access | Drive-In, Hike-In, Walk-In |
| Recommended for | Popular hike to the bottom of the gorge, close to the city (Atlanta), family-friendly premises |
Chattahoochee-Oconee National Forests Camping
If you're looking for a real adventure in the wilderness and you're not dependent on any sophisticated amenities, there's a great place for you about an hour's drive away from the city of Chatsworth near the northern borders of state Georgia.
The area located within the beautiful Chattahoochee-Oconee National Forests is known as Ball Field Dispersed Camping Area – and camping there is totally free of charge.
Of course, this also means that you can't rely on any real facilities here, so make sure you'll bring everything you need for your stay with you. You will be rewarded with a perfectly peaceful atmosphere and lots of privacy – a great setting for complete relaxation.
If you follow the trails in the woods, you'll be able to find a beautiful Lake Conasauga nearby, which offers some nice swimming spots and a neat picnic area. There are also several important trailheads nearby, so your hiking options in the area are very rich. Beware that the camping site closes for the winter.
| | |
| --- | --- |
| Location | Conasauga Lake Rd, Chatsworth, GA 30705 |
| Orientational rates | Free |
| Facilities | Primitive grassy camping site, no amenities |
| Access | Drive-In, Hike-In, Walk-In |
| Recommended for | Free camping in the wilderness, great lake and numerous trails nearby |
Red Top Mountain State Park Camping
Red Top Mountain State Park spreads over the lush green peninsula on Lake Allatoona some 35 miles away from the city of Atlanta.
This area has a rich mining history with numerous historical and industrial sites to explore. Nevertheless, it's also very popular with hikers, fishermen, swimmers, and campers from all over the state. There's also a great winery nearby if that's your thing.
The state park has large and well-equipped campgrounds that can accommodate all sorts of campers and vehicles. Many sites are positioned directly on the lakeshore, which is perfect if you visit in the heat of the summer. Just open your camper and jump straight to the lake first thing in the morning for perfect refreshment.
The area offers numerous boat rental services, fishing piers, mini-golf, tennis court, family-friendly hiking trails, and tons of picnic shelters for smaller and larger groups alike. In comparison with some other similarly equipped campgrounds, this area seems to be quite budget-friendly too.
Location
Red Top Mountain Campground Rd.

Acworth, GA 30102

Orientational rates
$35
Facilities
Parking, tent/RV/camper sites, yurts, playgrounds, utility hookups, picnic shelter, firewood, drinking water, restrooms, etc.
Access
Drive-In, Boat-In, Walk-In
Recommended for
Camping by the lake, great for fishing and boating, some nice historical sites nearby
Jekyll Island Campground
If you're lucky to roam Georgia in your RV during the summer, you should definitely head over to the Jekyll Island Campground.
This popular campsite is positioned right by the picturesque Driftwood Beach, one of the best sandy beaches in the area, so the location couldn't be any better. Moreover, there are many other places of interest around the campsite too, such as the horseback riding farm, historic Horton House, or the popular Jekyll Island Fishing Pier.
In total, this campsite has 179 sites and most of them are fully equipped with electric/water/sewer hookups. There are also some primitive tent sites for those who travel light.
After all, you don't really need to bring a lot in here – there's a general store with everything you might need right on the spot.
Jekyll Island Campground is, understandably, extremely popular with families, and it can get really crowded during the weekends.
Moreover, most of the sites are smaller than you would expect, so don't rely on too much privacy here. Nevertheless, if you bring or rent a bike, you can easily escape the bustle and explore the mesmerizing coastal area in peace from the saddle.
Location
Red Top Mountain Campground Rd.

Acworth, GA 30102

Orientational rates
$32-$60
Facilities
Parking, tent/RV/camper sites, general store, playgrounds, utility hookups, picnic shelters, drinking water, restrooms, etc.
Access
Drive-In, Boat-In, Walk-In
Recommended for
Camping by the beach, perfectly equipped campground, attractive surroundings
FAQs About the Best Camping in GA
Question: Is camping allowed right now in Georgia?
Answer: To accommodate those who search for refuge, relaxation, and sports activities in nature, most of Georgia's nature parks and state-run campsites remain open even now, during the pandemic. To stay on the safe side, always check the current situation at the time of your planned visit with local authorities or the park's management directly.
Question: Is camping free in Georgia?
Answer: While the official campsites usually charge their visitors for the stay and various services, there are also numerous free camping sites available throughout Georgia.
Free dispersed RV camping (so-called boondocking) is, for example, permitted on all Public Lands in the administration of Georgia's USDA Forest Service. Note that free campsites can lack the comfort, safety, and facilities you might need during your stay.
Question: How much does it cost to camp at a national park in Georgia?
Answer: Georgia has 12 national and 63 state parks. Most of them have some sort of campsites available for their visitors, but their amenities and prices vary greatly.
Moreover, the prices also vary depending on your style of camping – a simple tent pitch is usually pretty cheap, while renting a spacious campsite for your RV and using available hookups can make your stay relatively expensive. On average, expect to pay anywhere between $30 and $70 per night with an RV.
Best Camping in GA – Conclusions
The beautiful state of Georgia offers dozens of great campsites for all the different types of camping enthusiasts. Whether you're relying on the comfort of your RV or you like to sleep right under the stars, we hope that you'll be able to find exactly what you're looking for in some of the campgrounds we've listed above.
Although some of the campsites we've mentioned in this article might be a bit more expensive, their modern and perfectly maintained amenities should justify your expenses.
Moreover, most of them boast unbeatable locations right in the middle of pristine nature or close to some popular attractions.
Did we forget about your favorite Georgia campsite? Do you have some fresh information on any of the sites we have mentioned in this article? Leave us a comment! And if you need some more inspiration, continue reading our recommendations for the Best Camping in Oregon or our 14 Best Camping Activity Ideas with Kids article.
Further read: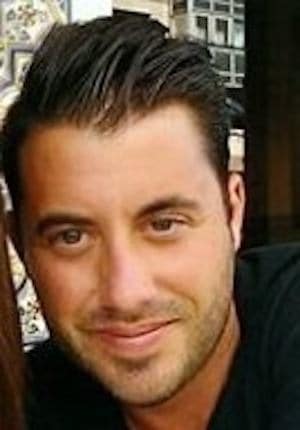 David is a strong advocate of outdoor-related activities and has many years of experience backpacking and hiking around the world, including the Italian and Austrian Alps in Europe as well as central and southern Asia.
Locally, he has also led many groups cycling through Vermont, Nova Scotia, and Wisconsin. David constantly uses and tests the latest gear for the outdoors, which in turn allows him to help others make more informed buying decisions. He's excited to share more of his knowledge and to see others enjoying the great outdoors more because of his advice and recommendations.