So what's up with rain pants? Try hiking through a field after a heavy rain and you'll find out.
Our usual mindset as outdoor's people is to think about raingear. But while we usually are most concerned about keeping our head and torso dry, we often take our legs for granted. The fact of the matter is that most hikers should and could be wearing rain pants more frequently than the full raingear. The reason is simple.
Feet and legs are more susceptible to moisture
Whether it's morning dew, a tropical rainforest, a prairie, or a deciduous forest after a rain -anyone who has walked through the wet brush knows how saturated their pants can become.
It's never comfortable when your pant legs are soaked with moisture, and particularly alarming if it's late Autumn or early Spring. That's when temperatures are low and wet clothing can be a serious liability if not life-threatening due to hypothermia.
And none of this moisture is as a result of an immediate rainstorm. It's residual moisture that most plants collect and hold and brushing against them will add a saturation to jeans, exposed legs and it all drips down into our perfectly waterproofed boots and into our socks.
Rain pants are seasonal
Rain pants are not a one-size-fits-all concept not only in terms of size, but time of year. Rain pants for Spring and Autumn have a layer of insulation to protect you from the cold. There are even rain pants for winter in areas where a thaw or deep snow plus your body heat could combine to create condensation.
There are also rain pants options for hot/warm weather that repels the moisture but do not cause you to sweat unreasonably. The whole idea of rain pants is to repel water while giving you the comfort you need for the temperatures surrounding you.
Some rain pants options are permeable meaning that they will allow perspiration to transpire through the fabric while retaining water repellency. Others are non-permeable and are typically designed for colder weather.
We're going to explore a range of 3 rain pants approaches. The idea is to give you the insights and options to make the best decision for your typical hiking/mountaineering excursion.
If you are an active outdoors person you might want to consider more than one pair of rain pants to suit the season and the type of excursion you are considering. One size does not fit all across seasons.
You should also think about how any pair of rain pants you buy will work with a parka in the event of a full-blown rainstorm. Buying a full suite of rain gear including the baggy pants that are typically matched with a parka is redundant. Buy the rain pants first and then match it with a rain parka.
A note on "spats"
If you've never heard of "spats" they were worn overshoes to protect the top of the ankle and the shoe from moisture. They were very popular in the early 20th century when mud and water were a common occurrence and the valuable shoes could be protected by the rubber or leather spat that was stretched over the top of the shoe. Guess what. Spats are back.
The good news and the bad news about rain pants
The good news is that rain pants keep your legs dry. The bad news is that all of that moisture can run down your leg into and onto your shoes or boots. This gets back to the spats. Simple attachments that run the water off your feet and onto the ground rather than into your boots. Yes, it sounds complicated, but people who know sometimes combine both. We'll show you how and why later in this article.
Do I wear rain pants every day?
Nope. But if the low lying vegetation is wet you should definitely don the rain pants. Many hikers start off the morning with rain pants and change to other clothing after a lunch break.
Of course, you'll want them back on after a rain but a lot depends on the terrain as well. If you're in high mountain terrain with little vegetation, rain pants don't make a lot of sense. At least until it rains.
One thing you should never do is sleep in your rain pants. Quite often, backpackers will climb into their sleeping bags fully clothed with the exception of their boots. This often occurs in colder weather.
However, because of the tendency of rain pants to hold in perspiration, they should be removed before turning in. Even though most rain pants sets have venting options, you'll probably find it uncomfortable to wear them in the sleeping bag.
Why not use the pants from standard rain gear?
For some reason, the pants that come with a standard set of rain gear are often not as well designed as the parka. They'll certainly protect you from the rain, but they don't have many of the features you find with rain pants and simply cover the pants you are currently wearing.
True rain pants are designed as a replacement for a regular pair of pants or jeans and feature pockets, Velcro strapping to seal the pants at the ankle, zippered options that allow you to remove the lower portion and create a pair of shorts, and venting options that allow for the transpiration of perspiration.
Do you always need rain pants for camping trips?
Yes. Yes. Yes. Unless you plan on packing up at the first sign of rain or sheltering yourself in your car, you need a decent pair of rain pants on any of your camping trips.
Yes, packing another pair of pants might not be ideal, but this is one thing in your backpack you won't want to forget. I've had many shorter, local camping trips in my early days without rain pants and I can tell you this — once I started packing them, I never forgot them again!
Men's rain pants versus women's rain pants
Yes, there is a difference. It has to do with relative height, body shape and weight. The differences aren't extreme although women's rain pants tend to be slimmer and sized to the differences between hip size and body contour.
All rain pants brands presented here have both men and women's sizes and the links to their postings are easy to follow if you are a man or a woman.
What are the best rain pants for camping?
Okay, let's get to the options. We're going to explore my top 3 best rain pants options. These are the ones I can confidently tell you to pack, buy more than one pair of and enjoy. While I've listed a few others below that I like as well, these first 3 choices are narrowed down to help you make a better pant buying decision.
One is the general-purpose approach. All season but if you're in really cold weather or high-altitude you may not be comfortable.
Two is the summer version. Light and breathable for high temps, but water-resistant.
Three is the extreme weather option. It's wet, it's cold and the wind is blowing and it's coming up on winter or you're into early spring.
We'll also digress to "spats" a bit but they're fairly simple and most do the same job of keeping the water out of your boots.
Outdoor Research Men's Rampart Pants
These are the all-purpose rain pants. They're designed for very wet environments caused by either a direct rain or residual moisture on vegetation. They are completely waterproof meaning they do not have a permeable membrane, but they do have a venting feature that allows perspiration to transpire.
They also have articulated knees so you have a full range of motion when climbing and actually feature a back- drop seat to allow you to go to the bathroom without removing the pants. There s a rear pocket that doubles as a stuff sack or built-in fanny-sack.
The picture demonstrates how they bind at the ankles and why spats may be important to keep the collected moisture from running down your legs into your boots or onto your shoes. For all-season hiking in prairies or afield these are a good option.
They're also fairly priced at $45 here. That may sound like a lot, but the reviews are excellent and they come from a company with a very good reputation for manufacturing outdoor equipment and supplies.
Columbia Men's Silver Ridge Convertible Pant
This is your summer and warm/hot weather option for rain pants. They are light and water-resistant. That means that they are treated chemically to resist water while maintaining a semi-permeable capability that allows perspiration to transpire through the fabric.
Like all rain pants, they are designed as a substitute for a regular pair of pants or jeans. This design features pockets like you would find in a standard pair of pants and one other hot-weather feature.
About midway on the thigh is a zipper on each leg. This feature gives you the option to unzip the lower part of the pant legs and wear them as shorts. This is a good option if you are hiking in variable terrain in hot weather.
The desert is a good example when the morning dew makes everything moist and wet, and the afternoon sun simply becomes hot and dry. It also has applications in mixed-terrain where you might be hiking from off-trail to on-trail or from forest to logging roads or higher altitudes.
They are priced starting at $30 up to $80 depending on where you buy them. The manufacturer has a good reputation for quality outdoor gear as well.
Marmot Men's Motion Pants
This where rain pants begin to cross the line into snow pants. What qualifies these as rain pants are the fact that they are breathable, meaning that transpiration of perspiration is facilitated through a venting system. They are also insulated and feature some unique technology designed by Marmot. We won't get into that here, but if you follow the link and go to their website they'll tell you all about it.
What's critical about this rain pants design is something that many outdoors people encounter in early Spring or late Autumn excursions. A light rain suddenly turns to ice or snow.
Preventing moisture from coming in contact with your skin is important in any cold-weather condition, but when temps start to go below freezing it becomes critical. The insulation in this design plus its breathable fabric makes this a great choice for cold and inclement weather.
There are venting options to help with perspiration and generous pockets for carrying smaller and regularly needed items. These are definitely a more premium style of rain pants. The cost is around $140 here.
Other Rain Pant Options — Alternatives to Try
The North Face Men's Resolve Pant
While these didn't make my top 3, these are still a decent choice if you are looking for rain pant that can work all year round. They fit true to size and get rave reviews for my all-season hiking friends.
Overall these are great workout pants. I've worn them outside below 32 and they are warm…they seem to get more breathable (from inside out) as I wear them. The waistband isn't great and when putting them on, my feet get caught on fabric just below each knee. I'd like to see a bit lower price but otherwise a great pant for working out at the gym, fishing on my boat in foul weather, walking my dog when its blowing 30 and the temp is 25. (Review from The North Face.)
Patagonia Torrentshell Rain Pants
Patagonia promises that these pants will get you through torrential rainstorms. While they also didn't make it to my top 3 choices, they are made of high-quality materials that can get you through the storm. I love these Patagonia Torrentshell Pants so much, but they are a little pricer than most. However, as you know, I love the Patagonia pants so much. In 2018, they are becoming one of my favorite brands for stylish, yet functional and practical outdoor wear!
Here are the specifications:
2.5-layer waterproof/breathable H2No® Performance Standard shell with a 100% recycled nylon face
Pull-on elasticized waistband with internal drawcord
Two zippered pockets have mesh pocket bags, storm flaps and DWR (durable water repellent)-treated zippers
Articulated knees for optimal mobility
Welted, DWR-treated 2-way side zips extend from cuff to thigh for easy pull-on over boots and double as vents; partially elasticized cuffs adjust with a snap tab closure
Pants self-stuff into left pocket with carabiner clip-in loop
Marmot Men's Precip Pant
I added these to the list mainly because I just love the way they look. If style is important to you on the trails, or if you want to wear these pants in your everyday life (who knows? maybe you live in Seattle), these are the rain pants for you!
While many rave about these pants, quite a few people complain about the precip lining falling off, or the pants not being as waterproof as promised. They are made from a lightweight material that may not last in the long run (at least as much as my top 3 choices), so wear and wash at your own risk.
However, if you need a lightweight pair of pants for treks in the hills that might get a little wet, these are a versatile choice you can pack and go with. They aren't super bulky but don't expect them to last in a torrential downpour either.
What About Spats?
"Spats" is a word that many people are unfamiliar with. It was a rubber attachment put over the tops of very expensive leather shoes to protect them from the mud and elements that were so common 100 years ago even in large cities.
All elegant gentlemen wore spats and they were a sign of sophistication and wealth. The spats we're going to talk about here have more to do with the reality of wet weather and intelligent hiking.
Spats are stretched over or under the bind of rain pants at the ankle and are stretched over the boot or shoe to prevent water from funneling into the ankle area and socks, and to provide general protection to shoe and boot tops.
We're not going to do an exhaustive analysis of spats, but it is a viable alternative depending on your needs.
Final Take
While these three options present the best ratings and reviews for the price, you should always explore. Just keep in mind that need to adjust your equipment at all times to the type of outdoor activities you pursue and the time of year. Hopefully this review has helped as you continue your great pursuit of the great outdoors.
Further read: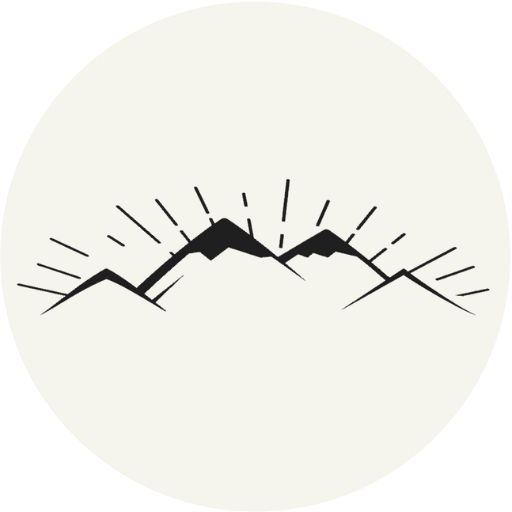 The All-Outdoors Guide team is comprised of enthusiastic experts that enjoy helping others that aspire to be better at outdoor fun. Part of that is making sure you have the right gear and information when it's time to go out and have fun. Some of our team have accomplished amazing feats like climbing 6000 feet to the top of mountains, others have explored every dirt trail they could find and we even have some people that have backpacked solo on various continents. No matter what our readers want to learn and do, our team is here to help them accomplish those goals.