Winter sports are always popular. Snowmobiling, ice climbing, cross-country skiing and other cold-weather activities are all attracting new devotees to join an already large army of enthusiasts. There's a unique appeal to being outdoors in winter, especially when there's snow on the ground.
It does need some specialist gear, though. Many people underestimate how cold it can really get, and the effect that can have on you – particularly when you can't just head indoors every so often to warm up.
If you don't have decent cold-weather gear what should be a fun day out can quickly turn miserable, or even dangerous. On the other hand if you're properly equipped you'll be able to enjoy yourself in comfort.
The exact gear you need depends on what you'll be doing; you also need to consider the layer system, because it's vital in cold weather. Don't rely on a single thick garment for warmth; build up thinner layers, so you can adjust your clothing to match the temperature and your activity level.
One of the cold-weather hazards a lot of people don't know about is overheating. If you have too much insulation and you're active, you'll quickly begin to sweat. Then, when you stop moving, evaporation and damp clothes will bring your body temperature down fast.
Having the right layers, and knowing how to use them, will avoid that. Add layers when you're resting or in camp; remove some before skiing or walking. If you feel warm enough when you set out you're going to overheat once you get moving, so take off enough that you're a little bit colder than you're comfortable with.
Exertion will soon warm you up again – but not enough to overheat. Then, when you stop, add layers.
3 Cold Weather Items Most Needed
The exact way you build up your layers is a personal choice but there are some basics that everyone needs. Your winter wardrobe needs these three items if you're going to enjoy the great outdoors:
Outer jacket – Your first line of defense against the weather is your outer jacket. This needs to be windproof, water-resistant and roomy. Allow space to wear multiple layers under it. Construction options include a quilted down jacket or a breathable waterproof shell with a fleece liner.
Headgear – Many people think that 80% of body heat is lost through the head. That's only true if your head is bare and the rest of you is well wrapped up. In cold weather it makes a big difference though, so a good hat – or, even better, balaclava – is vital when you go outdoors.
Gloves – It's difficult to do anything with wet, chilled hands. Fingers are also the body parts most vulnerable to frostbite. You'll need gloves to protect your hands from cold and moisture.
There's a huge range of cold weather gear on the market and thanks to modern materials some of it's incredibly effective. We've found the top options for each of your essential items.
Our Top Cold Weather Gear Recommendations
Arc'teryx Therme Parka
Features At A Glance
Double Gore-Tex 2K shell
750 fill down insulation
Four pockets – Two handwarmer, two chest
Fitted hood with drawcord
Arc'teryx's Therme parka is a top-end outer layer, and a slightly unconventional one. It's set apart from most parkas by its clean, uncluttered appearance and subdued colors – it comes in black, gray or olive.
Its tough two-layer Gore-Tex shell conceals the insulation that lies inside and also gives excellent protection against rain, wind or snow.
The textured nylon facing has a high quality feel to it and won't rustle as you move. All seams are fully – and very neatly – taped for water resistance.
If the Therme looks like anything else it looks like a traditional waxed coat, but inside it's very different. The shell covers a light but extremely warm liner that's mostly stuffed with 750-fill goose down. Mostly? Yes – this is a great example of the attention to detail that's gone into this coat.
Down is a great insulator when it's dry, but loses effectiveness as soon as it gets damp. Areas that are likely to attract moisture – the lower forearms, armpits and inside the hood – are filled with synthetic Coreloft that stays warm even when wet.
There are four pockets on the Therme – two hand pockets and two on the chest, one external and one internal "Napoleon" style. The pockets are outside the insulation but comfortably lined and weather-resistant. Other details include a fleece-lined collar and a hood that's capacious enough to accommodate a climbing or safety helmet.
Verdict: This is an expensive jacket, but you certainly get what you pay for. Comfortable, well made and highly effective. Check out this listing for the latest deals on it.
An Alternative?
North Face Gotham Jacket – Not as warm as the Therme but packed with features and very comfortable.

Northern Outfitters Balaclava Plus
Features At A Glance
13-ounce wind-resistant fleece
Three-point draw cord
Extra-long neck
A simple woolen watch cap will keep the top of your head warm, but the rest of your head can suffer too – and the neck opening of your jacket is a weak point that cold winds can enter through. To protect your ears from frostbite and weather-seal your neck a balaclava is hard to beat.
The originals were named for a battle in the Crimean War, where they first became popular with British troops, and they were made of knitted wool; modern versions like Northern Outfitters' excellent Balaclava Plus take advantage of high performance materials to give your head outstanding protection.
The Balaclava Plus is constructed from 13-ounce fleece that's dense enough to take the sting out of the coldest wind.
A large face opening allows it to be pulled down clear of your mouth if required, but the generous length also means there's plenty spare fabric for when extra protection is needed – you can pull it up over your nose, then add snow goggles to protect the whole face.
Its length also lets you pull it down over your inner layers to close the gap around your neck.
This is a one-size garment, with a versatile draw cord that makes it easily adjustable. It works well on its own, or under a hat to keep rain and snow off.
Verdict: Simple, flexible and highly effective, this is an outstanding way to keep your whole head warm. You can find this Balaclava here.
An Alternative?
Orvis Ultimate Cold Weather Hat – A trapper-style hat patterned after the iconic Russian Ushanka, this uses fleece and lightweight nylon to create a compact but warm hat that can be stuffed away in a pocket. Fold flaps up, or drop them to protect the ears and neck.
Sealskinz Extreme Cold Weather Gloves
Features At A Glance
Spandex-enhanced nylon shell
Breathable core
Elastic wrist seals
Drawstring cuffs
The right gloves can be hard to find; often, a pair that protect your hands against the weather make it impossible to do anything when you're wearing them.
The Sealskinz Extreme Cold Weather Gloves hit the right balance between protection and functionality; they're close-fitting enough that you can carry out all but the most intricate tasks, but excellent at keeping the cold and wet out.
The outer shell is a tough, textured nylon on the back, blended with 10% Spandex to ensure a good fit and free hand movement. The palms are soft goatskin for grip and flexibility.The insulated liner is polyester. Between the two is a micropore breathable membrane with fully taped seams, making them extremely waterproof.
A lot of thought has gone into these gloves; the fingers are boxed and pre-curved to improve comfort and movement, and articulated knuckle pads let you flex your fingers effortlessly despite the tough construction.
The full gauntlet cuffs have cinch straps that can be operated one-handed and elastic seals prevent loose snow that enters the cuffs from making it to your hands. A small quick-release buckle can fasten the gloves together for safe keeping.
Verdict: Very warm and outstandingly comfortable, and you can still use your hands effectively. These gloves are very hard to fault. You can find them for a good price here.
An Alternative?
Blackhawk Extreme Cold Weather Operations Gloves – A well-insulated glove with textured palms for good grip. Very water-resistant, and with extra-flexible trigger fingers for hunting.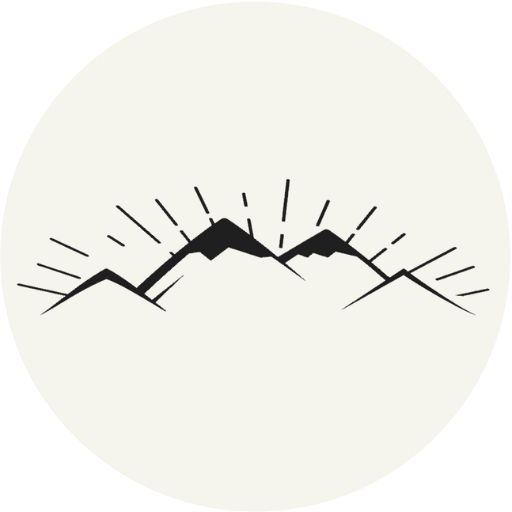 The All-Outdoors Guide team is comprised of enthusiastic experts that enjoy helping others that aspire to be better at outdoor fun. Part of that is making sure you have the right gear and information when it's time to go out and have fun. Some of our team have accomplished amazing feats like climbing 6000 feet to the top of mountains, others have explored every dirt trail they could find and we even have some people that have backpacked solo on various continents. No matter what our readers want to learn and do, our team is here to help them accomplish those goals.