You may have already read our guide on how to pick the best water filter for your camping experience. That article focused on a variety of filters to meet your needs when camping. This article, however, is focused on water filters for home use.
In this article, we will review two of the biggest names in the water filter industry- Propur and Berkey.
Our objective is to help you decide which is better between the Berkey filter vs Propur filter.
To help you come to this conclusion we will discuss the main differences, as well as explicitly review each filter's features, benefits, and drawbacks.
Main Differences Between Propur Vs Berkey
The main differences between Propur Vs Berkey are:
Berkey spigot is made of plastic, whereas Propur spigot is made of metal which makes it more durable.
Berkey filters are more durable with a lifespan of 3-5 years, whereas the largest Propur filters have a lifespan of a year.
The Propur filter is more cost-effective because it can remove fluoride without additional cost, whereas the Berkey filter requires an additional PF-2 filter to remove fluoride.
Berkey filters require priming before use, whereas Propur filters do not.
The Berkey filter has a faster flow rate of 3.5 gallons per hour, whereas the Propur filter flow rate of 3 gallons every 6-7 hours.
Both brands have countertop filters that are similar in design. They are made of stainless steel that is rust-resistant and each has an upper and lower chamber.
Even though both brands have portable counter filters, they can be heavy to carry around on a hiking trip. It would be better to consider a filtration water bottle.
What is Propur
Propur is a Michigan based company that was founded in 2011. After they realized that water is the most important resource in the world but not everyone has access to clean water. Their mission is to find ways to bring clean and healthy water to everyone at an affordable rate.
What is Berkey
Berkey water filters go as far back as 1835 when they were originally known as Doulton filters. They were created to control the rising epidemic caused by drinking contaminated water.
Today they are one of the biggest names in the water filter industry. And their mission is to keep finding innovative ways to ensure people have clean and healthy water for consumption.
Comparing Propur Vs Berkey – Key Features
Contaminant Removal
In terms of water filtration, the Berkey filter, and Propur filter claim to remove a broad range of contaminants.
These claims include common impurities such as chlorine, lead, and fluoride. As well as bacteria, viruses, and algae.
You can find a comprehensive list of contaminants removed by Berkey filters and Propur filters.
However, if we had to choose which filter is better at removing impurities from the water we would choose the Berkey black elements.
Not only are they able to remove over 200 types of contaminants from water, but they have also been NSF 42 and 53 certified. Proving that they work as advertised.
Propur is NSF certified for aesthetic impurities, but the ProOne filter is yet to be officially certified for standard 53. The filter has been tested by independent laboratories and has proven it significantly reduces the number of contaminants in drinking water.
However, some customers may still doubt its credibility because it lacks full NSF certification.
Fluoride Removal
Fluoride is one of the most common water impurities found in drinking water. That's why we thought it necessary to see how each filter specifically handles its removal.
Berkey
To reduce the amount of fluoride in water, Berkey elements require a PF-2 filter. There are three downsides to this.
Firstly, these filters come at an extra price outside the regular filter price. Meaning that getting your Berkey to remove fluoride from your water will cost you more money.
Secondly, using the PF-2 filters seems to have an impact on the flow rate of your unit making it slower than usual.
And finally, there is the possibility of finding alumina contents in your water since the filters use aluminum.
Propur
Unlike Berkey, Propur does not remove fluoride from your water at an additional cost. It is an inbuilt feature of the ProOne filter.
By using one filter to purify contaminants and reduce fluoride in water, Propur is at an advantage over Berkey.
This greatly reduces the cost of spending money on extra filters to get the job done. Because it does not use aluminum but all-natural carbon ingredients, there is no risk of finding alumina traces in your water.
For this round, Propur takes the win.
Filter Performance
In terms of performance, both filters produce nearly identical results.
Berkey
Berkey Black filters are capable of filtering an impressive number of over 200 contaminants from water at a speedy rate.
2 Black Berky filters can process 3.5 gallons of water per hour. However, the flow rate reduces as the level of water in the filter reduces. To maintain its speed you have to keep regularly top it with water.
The Berky filter can contain about 4 black Berky elements which theoretically should double the flow rate and the durability of each black filter.
Finally, the Berkey filter is NSF certified for standard 53. The standard certifies that POU or POE systems significantly reduce harmful contaminants in water.
Propur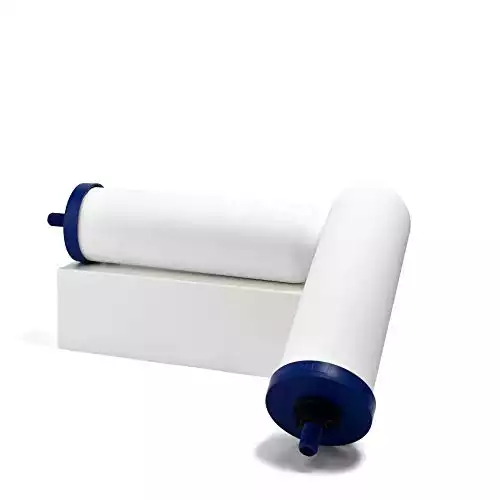 Propur's ProOne filter is an almost equal match to the Berkey Black element.
In terms of flow rate, the Propur filter uses 6-7 hours to generate about 3 gallons of clean water. Far more time than the Berkey filter.
While the Propur ProOne filter has been independently tested and proven to reduce water contaminants as claimed, it is yet to be NSF 53 verified. Leaving it at a disadvantage in terms of credibility.
On that note, the Berkey Black elements seem to be the winner of this round.
Durability
Berkey
When you buy a pack of Berkey elements for your filter you can expect it to last about 6000 gallons of water before you replace it.
Putting a time frame on this is difficult because it depends on the amount of water you drink daily.
The less amount of water you drink per day the longer your filters will last, and the less frequently you'll have to replace them.
Propur
Propur filters are sold separately unlike Berkey filters. They are sold at different prices because they come in varying sizes.
The smallest size is 5 inches and the largest 9 inches. The larger the filter the longer it'll last. However, none of the sizes are as durable as the Berkey filters.
We've concluded that in terms of durability, the Berkey filter seems to be a better choice.
Conditioning vs Priming
Berkey
Before you can use your Berkey filters you have to prime them. This is a process that uses water pressure to force water through the filter and saturate them.
The downside to this is the potential risk of contaminating your filters with untreated water. And the process can be difficult for users who are new to priming.
Propur
Unlike Berkey, ProOne filters do not need to be primed before use. Through conditioning, they naturally saturate themselves with the normal water in the filtration unit.
This eliminates the risk of contamination and makes using the filters easier.
For this round, it looks like Propur takes the lead.
Warranty
Everybody wants to get value for their money. That's why the warranty policy of a product can make or break our decision to buy it.
In terms of the warranty, both filters seem to be at par i.e they are equally matched.
Berkey warranty covers the filters for 2 years and the system for 1. However, note that using softened water on your Berkey filter will nullify its warranty guarantee. This is because soft water shortens the lifespan of the products.
Propur warranty covers the filter for 1 year and the system for 2 years. This seems like a reasonable period since their filters usually last about a year at best.
Versatility
Propur
Propur offers a versatile range of filtration products to meet your household needs.
These products range from stainless steel countertop units to shower filters and whole house filtration systems.
Propur's filtration units are- ProOne Traveler+, ProOne Big+, and ProOne Big II. The most popular filter is ProOne Big+.
The Traveler+ is a stainless steel filter with a 2.25-gallon capacity and it can only contain 1 filter. It comes with a non-slip pad, a wire kit, and a hardware kit.
The ProOne Big II is a filter made of BPA free plastic with a capacity of 2.5 gallons. It can contain a maximum of 2 filters and uses a plastic spigot.
Berkey
Berkey offers 3 variations of its water filtration systems- Travel Berkey, Big Berkey, and Royal Berkey. The most popular is the Big Berkey filter.
Travel Berkey is more portable than the other two and is suitable for travel. Who said you can only have safe drinking water at home?
Big Berkey is a countertop model with a capacity of 2.25 gallons and a flow rate of 3.5 gallons per hour.
Finally, Royal Berkey is the largest unit with a capacity of 3.25 gallons. And the upper chamber nests into the lower chamber to enhance portability.
Accessories
Propur
Original Propur products come with a non-slip pad to reduce the risk of your unit slipping off your countertop
They also offer customers wire stands to assist in elevating the filtration unit and making room for your cup or glass to fit underneath.
Although Propur uses metal spigots, the sight glass spigots are transparent enough for you to gauge your water level without tipping your system to look into it.
Finally, most Propur units come with a decorative finish that compliments your kitchen's aesthetic.
Berkey
Just like Propur, Berkey equally offers its customers useful accessories to enhance their experience with their units.
They offer customers wire stands to elevate the filtration unit and make room for your cup or glass.
You can also purchase a sight glass spigot to allow you to gauge the level of water in your system.
They also sell the primers needed for customers who opted to use the PF-2 filters needed for fluoride removal.
In the end, it seems both brands are evenly matched.
Propur Vs Berkey – Pricing
Both water filters are fairly expensive, and on the surface, it may seem like the Propur filter is the less expensive option.
Berkey filters cannot remove fluoride content in water and require you to buy an additional pair of filters that can filter out fluoride.
Propur filters unlike Berkey filters are able to filter out fluoride and other contaminants from your water at no additional cost. Unfortunately, they only last about a year. Meaning you will have to purchase them more frequently.
In summary, we think the Berkey filter gives more value for your money because its initial purchase cost will last you longer than the Propur filter which comes with frequent replacement cost.
Propur Vs Berkey – Pros and Cons
Berkey
Pros
Stainless steel build
Filters can be cleaned
NSF 42 and 53 certified
Portable
Cons
Optional fluoride filtration
Regular refiling
More expensive
Propur
Pros
It is cheaper
Includes fluoride filtration
Portable
Cons
Not officially NSF 53 certified
Low filter durability
Long filtration time
Alternative Options to Propur vs Berkey
Alexa Pure Pro Stainless Steel Water Filtration System
The Alexa Pro filter is a stainless steel countertop filter with a 2.25-gallon capacity. It can filter 200+ contaminants and a single filter can last approximately 5,000 gallons of water.
The filtration unit has enough space for 3 more units which will increase each filter's lifespan.
One downside of the Alexan filter is the storage process. When not in use, the filter has to be stored in water to prevent it from drying out.
Lifestraw Mission
This filter is a great investment for people with small kitchen spaces. All you have to do is hang it up somewhere and you're good to go.
Not to mention its design makes it very portable. It comes in 2 sizes, 1.3 gallons, and 3.1 gallons. Both have the same flow rate of 2 liters per minute, so be sure to be a size that is suitable for you.
Factors to Consider when Buying a Water Filter
Water Quality
Each geographic region has a unique water quality. And to get the best out of your filtration unit your unit must be designed to solve your unique water quality issue.
Common water quality issues include chlorine, salinated water, sedimented water, etc.
Budget & Maintenance Costs
Some water filters are very expensive. To get value for your money, it is advisable to get a water filter you can afford.
This goes beyond the straightforward purchase and installation cost. It also includes maintenance costs.
To ensure you don't suffer financially from your purchase, be sure to buy a filtration unit that does not require frequent maintenance.
Electricity Supply
Modern-day filtration units rely on electricity to function. If you live in an area where the power supply is inconsistent, you may not be able to get the best out of your unit.
If you're the type that enjoys camping in an RV, there's no reason why you shouldn't enjoy healthy water because of a lack of power supply. You can read up on the Best 5 portable generators for your RV.
Frequently Asked Questions
Can I use softened water with the Berkey filter?
No, Berkey does not recommend using soft water with their filters.
Doing so will nullify your 2-year warranty because the elements in soft water shorten the lifespan of the filter.
Can Berkey filters process spring water?
There is no need to filter spring water or well water with the Berkey filters. The filters are designed to filter water confirmed to have unwanted elements like chlorine and fluoride.
How do I clean my water filter?
To clean the Propur filters, hold them under cold running water. Use the dark green side of a sponge to scrub the white surface of the filter. Do not use soap.
To clean the Berkey filters, follow the same process as the Propur filters.
Finally, use a 50-50 water and vinegar mix to clean the stainless container.
Our Verdict on Propur Vs Berkey
After critically reviewing both filters we've concluded that the Propur filter seems to be the better option.
When compared with the Berkey filter it is more affordable. Not just in terms of the purchase price but also additional functions.
Unlike the Berkey filter it does not need an additional filter for fluoride removal, neither does it need to be primed before use.
The advantage Berkey has over it is its quick filtration time and NSF certification.
Other than that both filters are equally matched to the task of providing you with clean and healthy drinking water.
Further read: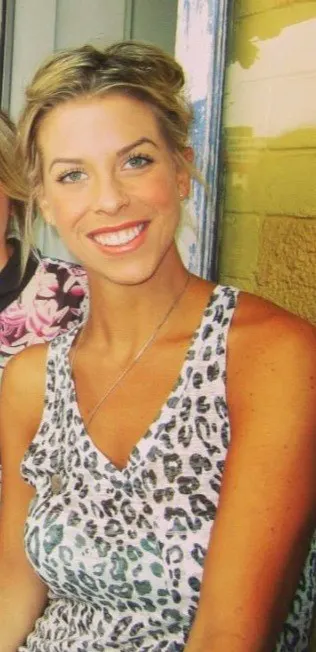 Jodie Chiffey loves the outdoors. If you aren't sure where to find her, check the nearest dirt trail. She loves being outdoors and spends a good deal of time reviewing products like clothing, footwear, and other outdoor gear.
Jodie is a full-time blogger who reviews a lot of the products for us. She writes many of our backpacking gear reviews, outdoor skills advice, and information, and helps visitors find the best destinations for backpacking, camping, hiking, and a lot more.
If Jodie's friends have a travel or outdoors question, they know who to ask and that's why we featured on our website. Now you can get the same great advice her friends enjoy, so you know where to go and what gear to take with you.