Keeping your hands and fingers warm in winter during an outdoor excursion is important for obvious reasons. Not only are cold hands uncomfortable and inhibit dexterity, but persistent exposure to cold can lead to frostnip and eventually frostbite.
Though there aren't exact figures of how many cases of frostbite occur every year, nearly every person that has spent any out of time outdoors in winter without warm enough gloves will know just how quickly low temperatures can affect hands and fingers.
Severe frostbite certainly isn't common for the average person, but the potential for frostnip is very real. In fact, you may have even experienced frostnip or the initial stages of it yourself without realizing. Frostnip is characterized by the hands and especially the fingertips turning red, often accompanied by a tingling, itchy or "pins and needles" type sensation. If this isn't addressed soon numbness will set it and further issues will occur.
While there are certainly gloves on the market that are more than adequate for even the coldest temperatures than the typical outdoorsman is not likely to experience, some opt for specially designed heated gloves instead. Heated gloves often work off of battery power and can be found in nearly any outdoor gear store. Heat gloves are considered a bit of a luxury but are highly beneficial for certain types of activities and individuals.
Many mountaineering and alpine gloves are designed to be worn constantly, especially with liners underneath, in order to trap in body heat and keep the hands warm. However, certain activities that will cause you to have to repeatedly take gloves off and on can make it difficult to keep your hands warm enough as every time they are removed you lose heat, even with the addition of liners. Those that work outdoors and need to use their hands for delicate work, for example, can benefit from heated gloves.
Heated gloves are also popular amongst snowmobilers, skiers, and snowboarders. Hunters also find heated gloves to be a great addition to their fall and winter gear.
Additionally, some individuals tend to naturally have cold hands, even if they don't have a medical condition. If you fall into this category you may find heated gloves to be your most comfortable option. Children and women tend to be more sensitive to cold temperatures as well. Lastly, seniors who may have arthritis and similar conditions or those that simply need extra help staying warm may consider heated gloves a necessity rather than a luxury.
If you're tired of cold, tingly fingers and really want a no-hassle way of keeping your hands toasty you should consider investing in a pair of heated gloves. While researching you'll quickly find there to be quite mixed reviews on many heated gloves, even from those from very well-known brands.
It turns out that designing a heated glove that pleases many isn't an easy feat. Going by customer reviews alone, there are two models that can be deemed as some of the best heat gloves.
Outdoor Research Lucent Gloves
Chances are any dedicated outdoor enthusiast is already familiar with the Outdoor Research brand. Outdoor Research (OR) is well-known for producing quality gear that really stands up to some of the harshest elements. More importantly, many customers become fans of the OR brand because their gear is worth the investment.
The Lucent Heat Gloves are priced direct from OR at $359, though they occasionally go on sale for less from other retailers (i.e REI). Despite the seemingly high price, the Lucent gloves have a solid 4 out of 5-star ratings from the majority of retailers. These gloves are unisex in design but come in an impressive range of sizes – XS up to XL.
Lucent Heat Gloves are heated with ALTIHeat, a battery-powered heating device that is easily rechargeable. In addition to this heating system, OR also includes plenty of insulation to keep that heat trapped. EnduraLoft insulation is present on the back, palm, and gauntlet of the gloves, with the largest fill amount being located on the back of the hand. OR also added a GORE-TEX insert to make this glove essentially waterproof.
Another great advantage of these well-designed Lucent gloves is that are exceptionally durable as well. These gloves have a 100% nylon shell and a goat leather palm. Inside the glove is as soft as the outside is tough, with Moonlite Pile Fleece palm lining and a 100% polyester Tricot hand lining.
The Lucent gloves are ideal for a wide range of outdoor activities in 20F and below temperatures. Customers find that the Lucent gloves provide a very nice level of heat, helping to take the edge off without overheating the hands. The low/medium/high heat settings allow you to get just the right amount of warmth.
Additionally, you can find the Lucent gloves also available in a mitten design. They are basically the same in design and have an equal number of positive reviews.
Savior Heated Gloves
It isn't all too often than an "off brand" heated glove actually turns out to be impressive. Savior is a Chinese brand most popular on Amazon, but before you let that turn you off you should consider that these heated gloves have quite an impressive 4.3 out of 5-star rating and are priced extremely competitively.
When you really have your heart set on a pair of heated gloves but also are on a budget, it can be difficult to find a pair that works and won't break the bank. The modestly named Savior Heated Gloves are the perfect alternative to more expensive name brands as this model is priced at $139.99 on Amazon.
The Savior gloves are also available in every major size, from XS up to XXXL. Keep in mind that these gloves do run a bit small, typical of an Asian brand. However, that really seems to be the only potential downside of these gloves.
Savior designed their heated gloves to be used for cycling, motorcycling, hiking, skiing, mountaineering, and general outdoor winter or cold weather activities. These black gloves are made of durable polyester material and also have an added leather palm. The lining is described by Savior as a velvet-like material that many customers agree is very soft and comfortable against bare hands.
As far as the healing power of the Savior gloves goes, you can expect anywhere from 2.5 to 4 hours of heat time. The exact time depending on which heat level it is set at, with 2.5hrs naturally being the maximum if the glove is used continuously on its highest setting. These gloves are powered by 2 lithium batteries and are rechargeable.
Despite the limited information about these gloves from Savior, these heated gloves do check out as being a very nice, budget-friendly pair for your average cold weather outdoor excursions. If you only plan on using heated gloves occasionally, these are an excellent option to go with.
Though heated gloves aren't exactly an essential piece of gear, they are certainly a treat for outdoorsman of all types. Individuals that have trouble keeping their hands warm enough may even consider heated gloves to be a must-have. Heated gloves are a little more expensive and heavy, but the guaranteed warmth is benefit enough for many to splurge and invest in a quality pair.
There aren't a lot of heated gloves on the market that have a consistently high rating, but chances are either of the two featured models are going to leave you content with your choice.
Further read: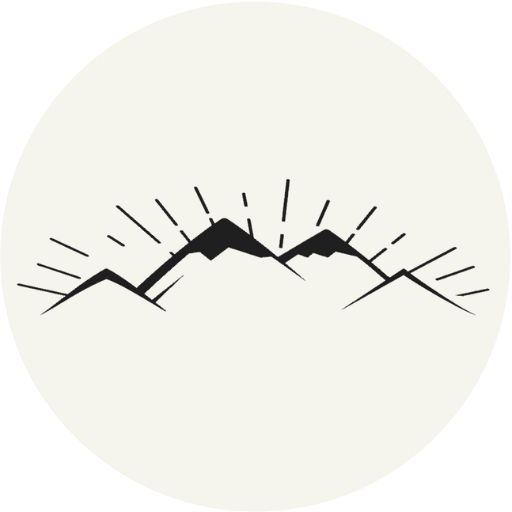 The All-Outdoors Guide team is comprised of enthusiastic experts that enjoy helping others that aspire to be better at outdoor fun. Part of that is making sure you have the right gear and information when it's time to go out and have fun. Some of our team have accomplished amazing feats like climbing 6000 feet to the top of mountains, others have explored every dirt trail they could find and we even have some people that have backpacked solo on various continents. No matter what our readers want to learn and do, our team is here to help them accomplish those goals.