A good pocket knife is nothing short of essential for anyone who spends a lot of time outdoors – and for the many people who've adopted one as their everyday carry tool. Backpackers, hunters, forestry workers and outdoorsmen of all kinds carry a stainless steel folding-blade knife somewhere in their gear, and it's probably a familiar and well-trusted tool. For many of us, it's hard to imagine going out without a quality folder.
But it wasn't always that way. Folding knives have been around for a very long time – at least 2,500 years. The oldest known example was found at an Iron Age site in Austria that dates to the 5th or 6th century BC. Folders were being used in Spain a century or two after that, and by the time of the Roman Empire, they were definitely not rare.
Pocket Knife History
Folding knives were familiar to the Vikings, and all through the Middle Ages people – often the most educated and literate in society – carried them.
The problem was that all these knives had a fixed blade and a handle connected by a simple pivot. If you applied force at the wrong angle there was nothing to stop the blade from folding up on your hand. That's a very unpleasant experience whatever you're doing at the time. If you're applying a lot of force, and the blade is sharp, it can shear off fingers.
This is a pretty major safety drawback, and it meant that folders were only seen as suitable for light work. In fact in the Middle Ages and through to the Victorian period what they were mostly used for was trimming quill pens. In Britain and the Commonwealth "penknife" is still the generic term for folders.
Obviously, there was a demand for a folding knife that could perform heavier tasks, and the first step towards that was the development of back springs in 17th century England. A backup ring put some tension on the opened blade, holding it in place – but the tension could be overcome with enough force and it would still close dangerously on the user's fingers.
The first true locks appeared in Spain in the early 18th century, using teeth on the back spring that caught a notch in the blade. They weren't very reliable though. A safer alternative was a twist collar that locked the blade in position, like the ever-popular French Opinel, but they're still weren't a really usable locking folder.
That changed forever in 1963. Buck Knives didn't invent the back-lever locking mechanism, but they were the first to make one strong enough that a folder could be safely used for heavy cutting tasks. The result was the Buck 110, which hit the USA's gun and hardware stores in 1963. Marketed as a "folding hunter hunting knife", it revolutionized the American knife industry.
Within weeks of its launch, it had become the most popular folder in history, and it became such an icon that many people used "Buck knife" as a generic term for all lockback knives. Most modern folders can trace their ancestry back to this famous Buck or one of its competitors.
What's most impressive about the Buck 110 is that, 53 years after it was launched, it's still in production – and it's barely changed at all through the decades. It goes without saying that it doesn't look or handle much like a modern folder because design and materials have come a long way since 1963, but in its way, it's become as much of an American design icon as a Zippo lighter or Coke bottle.
If you're looking for a classic buck hunting knife that's also still a very capable tool, check our detailed Buck 110 review and find out if it's the perfect folding hunting knife for you!
Buck 110 Features At A Glance:
75-inch pocket clip point blade
Back lever lock
Solid brass frame
Black leather/Macassar ebony wood and the steel handle material is used for the knife construction
420HC stainless steel blade
If you're used to modern folders, picking up a Buck 110 is a bit like coming face to face with a living dinosaur. This is not a modern knife, and there's no way you're going to mistake it for one. Its size isn't out of the ordinary – it measures up at just under 4.9 inches closed, and 8.75 inches open, so it's similar to most other large EDC knives. What's going to astonish you is the weight.
A Benchmade Barrage, which is close to the same size, weighs 4.2 ounces and is regarded as slightly heavy for everyday carry. The 110 tips the scales at 7.2 ounces – heading for twice as much. It's not hard to see why, either. The handle is chunky, and a lot of that space is taken up by the solid brass bolsters. The blade itself isn't small, and the lever lock has a good amount of steel in it too.
Still, once you get over the shock of the weight and of seeing so much brass, the next impression you get is quality. This is a $69.95 knife – although we've seen it on sale for as little as $27.99 but the fit and finish are remarkably good, and even more impressive at this price.
The handle definitely has a massive retro appeal. Nobody with good taste can dislike the sight of lots of shiny brass, and the hardwood scales add an additional touch of class. The natural grain also feels great. Its ergonomics are surprisingly acceptable too. The handle shape is old-fashioned, with a narrow waist and prominent flares at the pivot and pommel, but the overall bulk means it fills the hand well.
The lock is the heart of the 110 design and the key to its huge initial success. It's a standard, traditional back lever lock, with a lug at the end which drops into a cutout in the blade when you open it.
Another cutout in the rear bolsters lets you depress the lever to unlock the blade again. This is a very secure system. It's fallen out of popularity because it's much harder to operate one-handed than modern alternatives, but if you're not worried about that it still works fine.
This knife isn't particularly quick to deploy and it's best to do it two-handed – there's a groove in the blade for a thumbnail, or you can just grasp the spine and pull it out, but the one-handed opening is pretty tricky.
The blade is a classic clip-point design with a slightly curved false edge and a slim tip. This isn't so good for prying, and there is a lot of old 110s out there that have been ground down to 3.5 inches to repair a broken tip. On the other hand, if you take care of the point it's excellent for fine work.
The cutting edge is hollow ground and takes a pretty good edge. Early versions were made from 440C stainless; the blade material has changed a few times over the years and currently Buck is using 420HC. This isn't comparable to modern super steels, but it's still a good quality alloy that works well. In fact, in cutting tests it holds its edge as well as a lot of new designs. Overall it's a highly usable blade.
So the Buck 110 is a classic piece of Americana, but like other classics – think of the Zippo again – it still does what it does pretty well. Yes, you can get a lighter EDC knife that'll perform just as well, but the 110 is hard to beat at the price and comes with a lot of nostalgic appeals too.
If you want a folder that's a little bit out of the ordinary this old faithful still makes a great choice, and since it has passed the Rockwell Hardness test, it means it resists heat treatment, freezing, and reheating!
Verdict: Heavy, old-fashioned and unapologetically retro, the Buck 110 still has what it takes to be a classy and affordable EDC blade. On the plus side, it also comes with a lifetime warranty, which speaks about the quality of the wood handle material used and the blade itself.
Suggested heavy-duty knife alternatives:
Buck 112 Ranger–If you like the 110's looks, but it's just a little too big and heavy for you, its smaller brother could be ideal. With a 3 inch blade and the same classic design, this is a great EDC choice.
Case Cutlery 00169 Mako-The same classic style as the 110, and about the same weight as well, the Mako gives you a 4.25 inch clip blade etched with a bold shark logo.
Recommended Reads: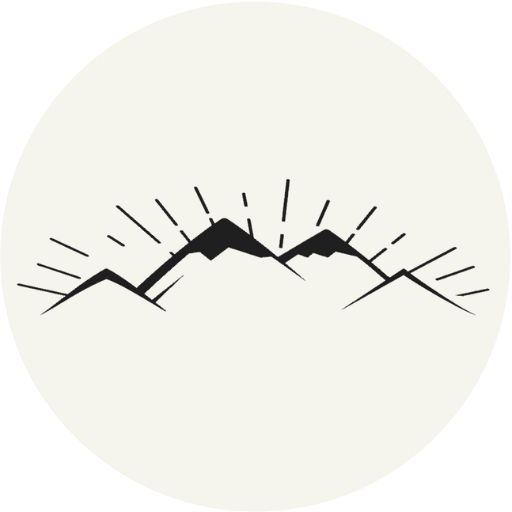 The All-Outdoors Guide team is comprised of enthusiastic experts that enjoy helping others that aspire to be better at outdoor fun. Part of that is making sure you have the right gear and information when it's time to go out and have fun. Some of our team have accomplished amazing feats like climbing 6000 feet to the top of mountains, others have explored every dirt trail they could find and we even have some people that have backpacked solo on various continents. No matter what our readers want to learn and do, our team is here to help them accomplish those goals.